In this modern era, the way of learning and teaching has improved so much. The advancement in technology is providing lots of alternative methods of learning and the teaching process. We are in a generation where the Classroom is becoming more digital and paperless.
Online Classroom helps the student learn even in a more effective way, and for that, most of the teachers recommend using Google classroom.  
Google Classroom, an education-friendly site, offers teachers and students the opportunities of paperless networking and interactive communication in the Classroom. Google Classroom is used by millions of teachers and students in thousands of schools worldwide, making it one of the most commonly used instructional technology resources.
Read The Official Teaching Resources From Google….
In this article, we will see what the things that make this Google classroom so effective are. We will also learn how to join and use the Google classroom with some helpful tips. To make you clearer about Google classroom, we will also see some of its limitations as well.
Why use Google Classroom?
Talking about the Classroom is a free learning management system (LMS) designed to produce, share, and mark assignments and involve students in online or remote learning easier. It helps students and teachers to communicate, share assignments, collaborate, and many more.
Google classroom is available for learners of every age. To use Google classroom, all you need is a google account. In most cases, students and teachers use the google account provided by their schools to enroll in the Google classroom. Although Google Classroom is mainly used for teachers and students in classrooms, it also has some supervisors, families, and homeschoolers.
With the Classroom's help, you won't have to shuffle a lot of paper, and it's even a time saver. Teachers save tasks and tests to Drive at the same time as they submit them to Classroom. Students may use Classroom to complete tasks and tests, and their job is saved to Drive. Students may view work that has been skipped due to absences and find other services that they can need.
Features of Google Classroom
There are many necessary features included in the Google classroom that make this platform one of the most loved platforms by the students and teachers. Some of the best features allowed by Google classroom are given below.
1.Assign Assignment
The first thing you'll do with Google Classroom as an instructor is creating homework assignments for your students. This function will alert the students when an assignment is due, and it will also appear in their Calendar.
2.Assignment Feedback
In the Classroom, you can even check the Assignment and then give them marking as well. There is space for teacher reviews in the form of a comment. After giving your feedback, you can return the task to your students. Any of the student's assignments and grades are kept in the "Marks" column.
3.Publish Notification
Google Classroom provides you the feature to publish announcements to the students about the Assignment or any other activities. Make updates to your students about your class. In the announcements, have lesson supplies. These announcements can appear in the classroom stream of your students.
4.Store Lesson Material
In the Classroom, you can store the lesson materials and then share them with your students. You may store more than just the materials you apply to an assignment. Google Drive can also be used to store all other required documentation for students.
How to Create and Join Google Classroom
If you have a Google account, then creating and joining a google classroom is not hard. Follow the following simple steps to have a classroom.
Go to your Google chrome or any other web browsing.
Type classroom.google.com in your browser's search box, and then click on the 'Go to Classroom' button.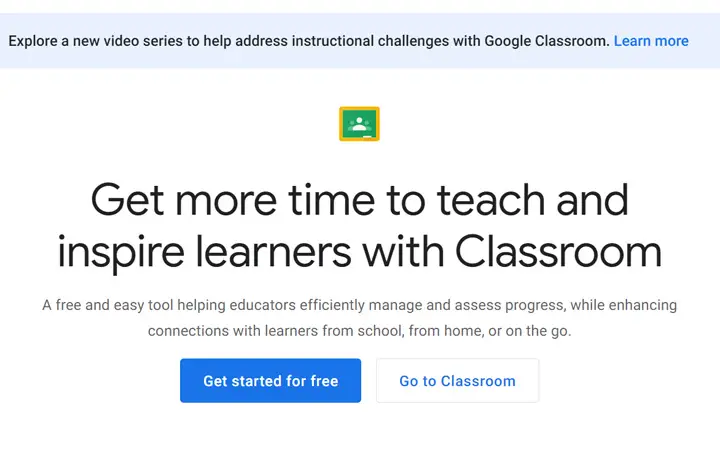 There you have to sign in with your Google account.
After that, a new classroom dashboard will appear.
To enroll in a class, click on the plus icon located at the top right corner of your screen.
After clicking on the plus icon, you will see two options (Join/Create). If you are a learner, then tap on the 'Join' option.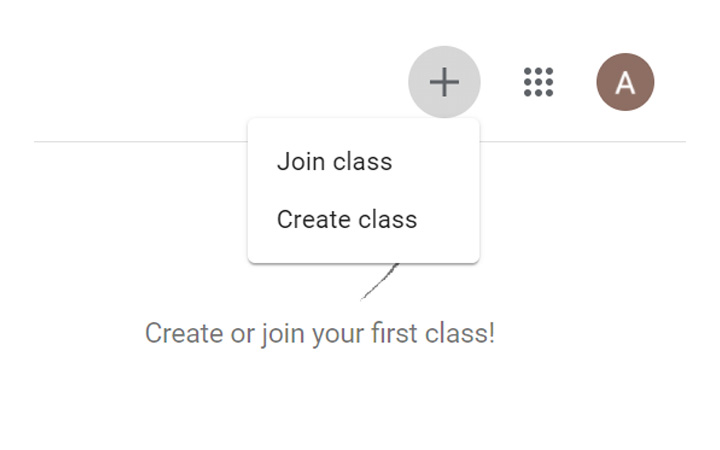 Then you need to enter a class code provided by your teacher.
After that, you will be enrolled in your class.
If you are a teacher, then follow the following steps to create a new classroom.
On the Google classroom's welcome page, click on the plus icon and then select the 'Create' option.
A pop-up menu will appear. There accept the terms and conditions and then click on the 'Continue' button.
Then a small form will appear. Fill in the form and then click on the 'Create' button. It will take few seconds to complete the process.
That's all now your Classroom is ready. In the top left corner, you will see a class code. Copy that code and share it with your students.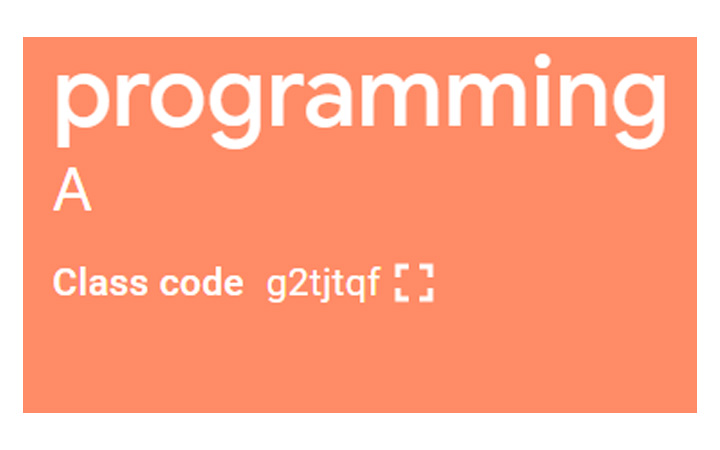 Limitation of Google Classroom
Protecting your students' privacy and data should be a top priority for you as an instructor when considering your Classroom's multimedia platform. When a tool gathers data from students, it's vital to inquire into how they process the data safe, use, and store the data.
You must build separate accounts for each student for security reasons. If you still have a Gmail account? You can't do it here, however. To keep a classroom entirely private, you must create new accounts via the classroom domain, including one for yourself.
In this app, you won't have the option for a chatbox. There is no chat app, but you can update on assignments and announcements. You should send an email to your students if you wish to connect with them directly.
One of the significant issues with the Classroom is the editing option. When you make an assignment and send it to students, they become the document's "masters" and can edit it. That ensures they can erase whatever aspect of the Assignment they choose, creating complications even if done unintentionally.
Our Verdict
By providing a free learning platform, google has encouraged many young learners to experience the digital Classroom. Despite some disadvantages, many helpful tools help you in the teaching and learning process. I hope you have received some valuable information from this article. If you still have some queries, then let us know in the comment section.
Other Awesome Google Guides