In the recent announcement, YouTube announces a new feature that allows parents to fully control YouTube on their children's devices. This latest feature will enable children or young teenagers to watch videos and explore programs within parent-set boundaries. This is a step-by-step guide for you on how to set parental controls on YouTube using YouTube parental controls for your kids.
If your kids love to watch YouTube, it is very important to build a child-safe space to search and watch videos.
This will encourage parents to use their Google accounts to provide their children access to YouTube with features and content targeted to children. The step is in reaction to worries over abuse and other objectionable content that may be seen on the web by children and teenagers.
If you want to learn how to use YouTube Parental Controls, make sure to read the complete article. This article has provided a stepwise process on how to use parental control on Youtube and its importance.
But before learning how to set parental controls on YouTube, let's see why YouTube has made such a decision.
READ: How To Make YouTube Videos Load Faster
How To Set Parental Control on YouTube?
Before jumping directly into the YouTube settings, the first thing you can do is to create a supervised google account. Through Google's Family Connect parental control app, several parents may have already set up a supervised Google Account for their child.
This software helps parents limit entry, monitor screen time, filter websites, and more across various goods and services. When setting up their child's account on a new Android smartphone or Chromebook, you can create a supervised Google Account for your child.
Use the YouTube Kids app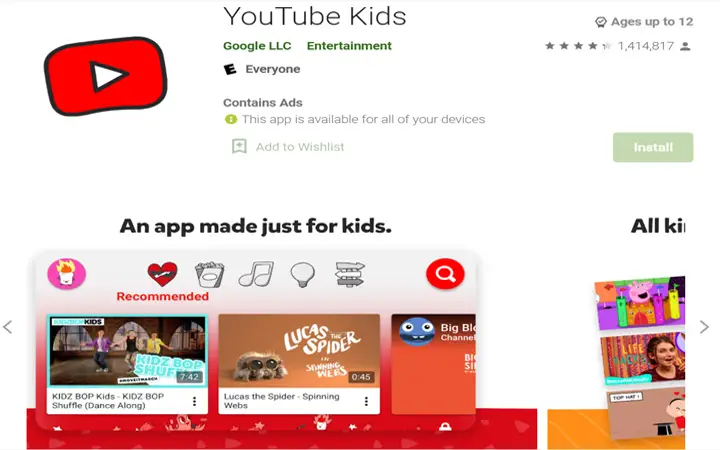 If your children are below the age of 13, the best thing you can do is download the YouTube Kids app and let your children use that app.
The YouTube app for iPhone and Android smartphones provides safer age-appropriate family-friendly content for children in the preschool to tween years. For this app, you can use your supervised google account.
It's a brand-new, kid-friendly interface that helps parents access networks and videos that real people have tested to ensure that they're appropriate for children. In this app, the parents can customize the playlist and monitor what their children are watching.
YouTube Parental Control – Restricted Mode in YouTube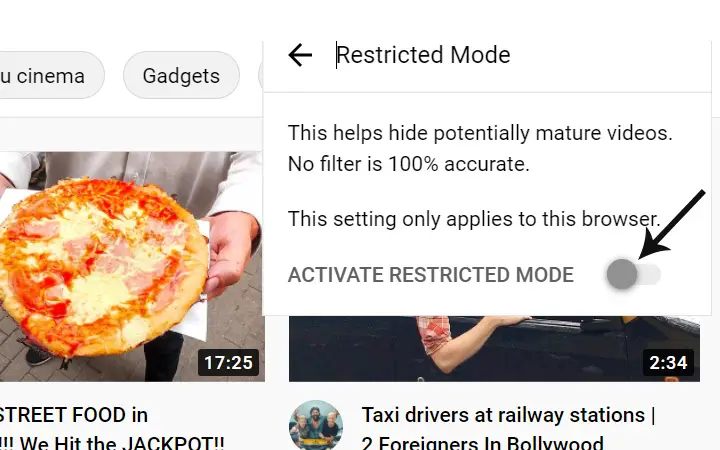 One of the easy ways to filter inappropriate content is by using the restricted mode feature. Restricted Mode eliminates content that is judged unacceptable for those under the age of eighteen.
READ: How To Change Your YouTuber Username
If the video includes aggression, vulgarity, pornography, dangerous behaviors, or other adult content, YouTube will flag it. If Restricted Mode is allowed, your child would not be able to see the videos that have been flagged. That doesn't mean that it won't go unflagged with any mature content, so it will help root out a large amount of it.
To enable the restricted Mode in YouTube, follow the following steps.
Open your YouTube app and login with your Google account.
From the top right corner, click on your profile icon.
Scroll down, and at the last of the menu, you will see 'Restricted Mode.'
By default, it is set off. If you want to enable it, then click on that option.
After clicking, a popup menu will appear. In that menu, just beside the 'Activate Restricted Mode' text, there is a switch. You have to click on that switch to enable that switch.
Enable Google SafeSearch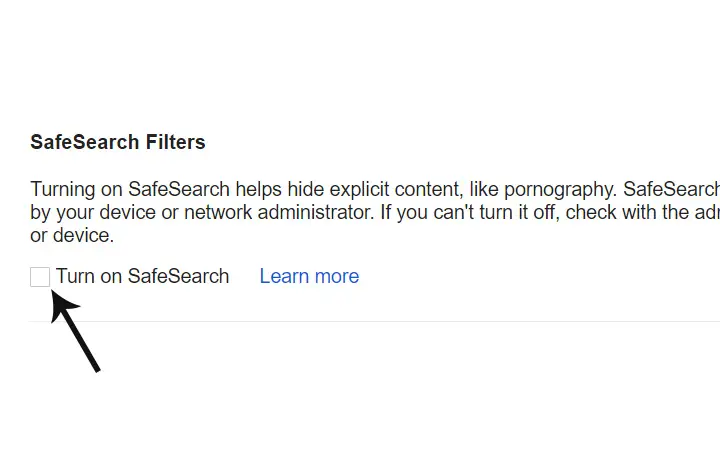 Inappropriate content comes in many forms all over the internet, and it reaches well beyond YouTube. Using parental control for YouTube is a good idea, but what about the internet where your children may access the adult content. This is a good idea to set parental controls on YouTube and actually, all over other web pages, you kids might have access to as well.
If you don't want your children to browse any adult content, then the next thing you can do is to enable Google SafeSearch for your browser. This feature will allow you to filter out content like violence, vulgarity, pornography, etc. To enable the SafeSearch, follow the following steps.
Go to google.com
In the bottom right corner, you can see the 'Settings' option. Click on that option.
After clicking, a popup menu will appear. From that menu, again select 'Search settings.'
You will be redirected to a search setting page. There at the top section in the SafeSearch filters section, click on the tick box.
After doing the tick mark, go to the bottom of the page and click on the 'Save' button.
READ: How To Block Unwanted YouTube Channels
Why Youtube Parental Controls Are Necessary?
One of the key reasons that YouTube is so popular among the general public is that it provides instant video clips. You have to type what you're looking for in the search box, and you'll be presented with a range of videos to pick from, all of which are just a click away. Not only that, but you can even make your video and earn fame by doing so.
There are many things on can view on YouTube. So, it is one reason why we should control our watching, particularly that of our children. In YouTube, there are various inappropriate and abusive contents that we don't want our children to engage with as a parent.    
By focusing on this problem, YouTube has implemented parental control on YouTube features in its platform. You may also ban specific channels or videos that you don't want your children to watch while they are not under your control with this setting.
You will be able to monitor what your child watches using this YouTube parental controls . This environment has the benefit of being accessible in all countries that sponsor YouTube Kids.
Final Words
The ways mentioned above are just a small try to prevent your children from going in the wrong direction. Unless you regularly monitor your child's activities and teach them a good lesson, none of those mentioned above ways are going to work.
The children of this generation are very clever. If you don't guide your children, they can easily find a way to disable parental control and then secretly have access to the adult contents.
So, the best thing you can do is enable parental control and spend some quality time with your children. If you are facing any issues follow this guide on how to set parental controls on YouTube, please leave feedback in the comment section below.