Everyone gets frustrated when they have to wait a couple of minutes to browse anything because of their slow internet speed. This article helps you to increase WiFi speed without paying extra. In the era of fast technology, slow Internet is of not much use.
The Internet plays a significant role in our study, lifestyle, and business. Almost 60% of the world population are active internet users. From the study, movies, music, and YouTube videos to banking and gaming, everything is more accessible online. Slow internet speed may bring a pause to your life and your business.
If you also get mad because of your slow internet speed, you might want to learn how to increase your internet speed without paying extra money. The following are some of the best ways that will surely help you boost your current WiFi internet speed.
10 Tips to Increase Wi-Fi Speed
Among other ways, below are some of the 10 most effective ways you can improve your current WiFi speed.
1. Use WiFi Extenders
If you live in a big house or want to make the Internet accessible for your whole company, you can use WiFi extenders to increase the WiFi range. To get the benefits of WiFi extenders first, you need a perfect router. If you have a good router located centrally but still unable to reach all the corners, then you can use WiFi extenders to increase the range and speed of your WiFi connections.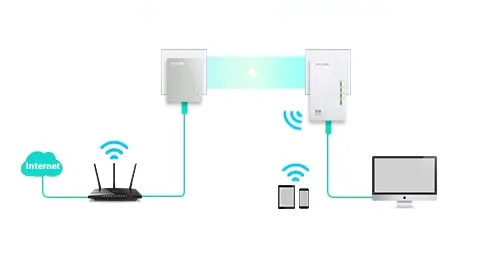 The key benefit of having a wireless extender is that it will increase wireless signal power without moving a device or modem. The lower the wireless signal appears to be, the farther a device is from the wireless router it connects to get connected to your network. Weak signals may result in overall communication becoming sluggish or intermittent.
At some point, putting a wireless repeater between a device and the router to which it links will allow the computer to receive a stronger signal, leading to improved Internet efficiency. This will also solve your internet connection keeps on dropping and reconnecting problems on Wireless devices.
2. Reposition the router's location
WiFi can cover minimal space, and various partitions, furnishings, furniture, floor ceilings, and nearly any large physical entity can disrupt or obstruct its signals. Similarly, WiFi Signal also gets interrupted by various devices that can produce radio waves.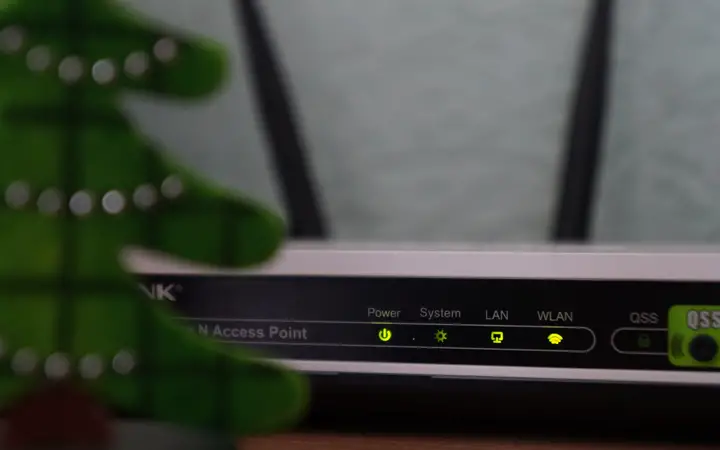 So, if you don't want to suffer, then place your router in the right place. If you spend more time living room on the first floor, then place the router at the same level and near the living room area. Placing the router at one corner of the house might cause your Internet to slow down. The best place to set the router is at the center of the floor you live on.
3. Reset your router from time to time
Resetting your router may help improve your internet connection, reset the router's minimal memory to help speed up the router, and even incorporate major changes that could have been waiting for your router.
The trick is to reset your router correctly. You don't want to do a factory reset that would uninstall all your setups and require you to start from scratch. Stop using pinholes and on-router reset buttons; instead, unplug the router from all connected devices and switch it off entirely by disconnecting it from the power source. Wait about a minute for it to completely switch it off, then plug your router back into your power supply and give it a few minutes before the connection to the Internet is restored.
Finally, this should boost your WiFi Internet connection speed on all devices.
4. Upgrade your router
Using your router for more than 5 years will make a significant change by replacing it with a new one. WiFi 6 (802.11ax) is still relatively new, but it is much better than its predecessors for organizing connections between multiple devices. That also enhances the handling of several smart home systems, laptops, tablets, and smartphones simultaneously for home networks. It would be best if you got at least a dual-band router, or ideally a triple-band unit, to link and use the 5 GHz bands properly.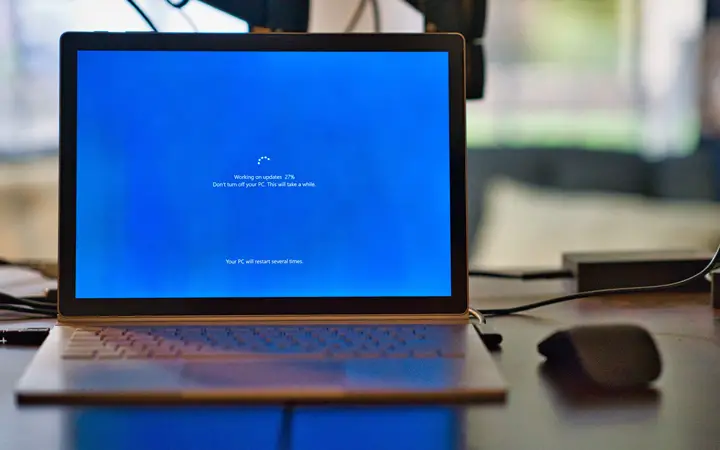 One main thing you have to remember when choosing the router and the band to transmit the WiFi connection is that, 2.5 GHZ has better coverage but lower speeds whereas 5 GHZ has shorter coverage but higher data transmitting speeds.
5. Make sure you have the speeds that you paid for
To check whether you are getting the same internet speed or not, as mentioned by your internet service provider, you can visit speedtest.net. There you can see your internet upload and download speed.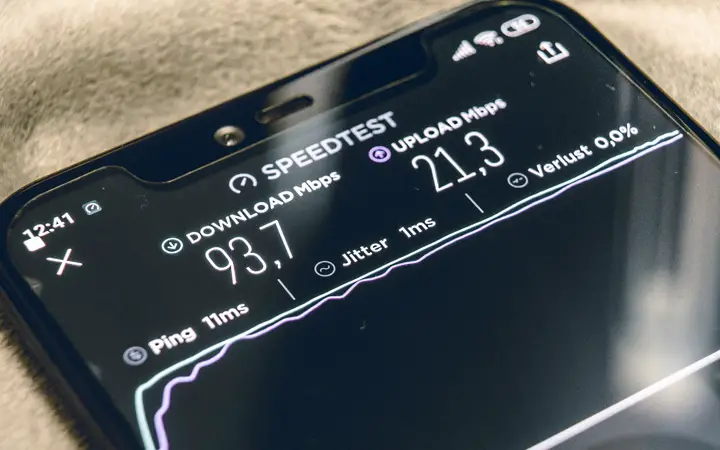 So if you are not getting the mentioned internet speed, you can contact your internet service provider and then ask them regarding the problem. You need to be aware as there might be a possibility that your internet service provider may cheat you to earn money.
To check what speed you are getting on your connection, head over to fast.com.
Once loaded, the website will start measuring your internet speed connection. I like this over other Internet speed testing websites because Netflix powers it. It tries to replicate the scenario as if you are trying to stream content on Netflix and gives you results based on this test.
Make sure you confirm the speed promised by your ISP and compare that to the results you get. It would be best to consider when you are conducting this test; the ISP promises to provide during the peak hours; the internet speed might already be a bit lower.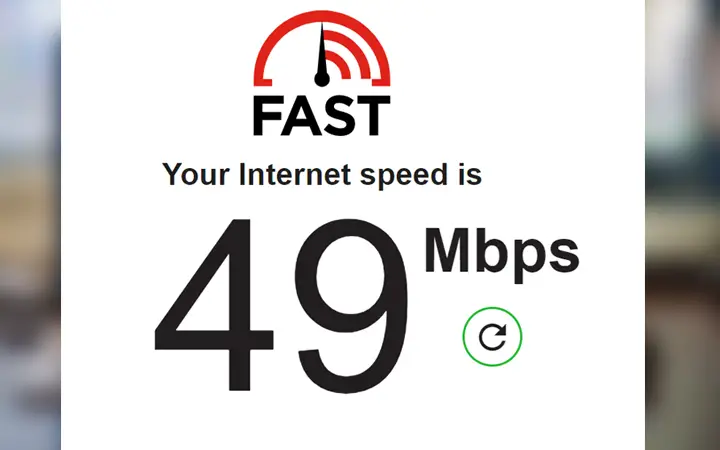 E.g., In Australia, Aussie Broadband promises to provide 45 Mbps during peak hours. The speed result above is around 2:30 on a Monday. I agree this is not the greatest, but it is very stable and reliable. You can read my full review of Aussie Broadband's NBN Internet Speed here.
6. Remove unnecessary connection
An unwanted internet connection and device may slow down your internet speed. It is always a good idea to prioritize your connection while you are running on low bandwidth.
It will get a little boring to go through all your internet connections, so updating your WiFi password every month will be the easiest way to do it. With a different password for any computer you use, you will have to connect back to your network. This is a helpful way to explain needless ties that you might have forgotten about, such as the emergency mobile phone you hold turned on that alerts were downloaded secretly.
7. Upgrade to better WiFi Frequency Channel
To find a platform that's not already crowded, you might need to do some settings. On several different networks, your router will broadcast, each of which has its own bandwidth space.
To find a less crowded channel, open the router settings, and change the channel from 'Auto' to some other channels. You might have try few different channels to find the one that works best for you. The 2.4 GHz band's better choices would be channels 1, 6, or 11, and all of the 23 channels in the 5 GHz band should work.
8. Find your router's best setting
After upgrading your router or moving to a new channel, your router will restart. After the restart, your internet speed may get slow or even stop working. If you think you are not getting the same internet speed as your service provider mentioned, you can open the router setting page and make the required changes.
You can see many configurations linked to channels and so on when you log in to your modem/router. Often by default, these configurations are not the right choice, and you will need to change them. These changes depend on the types of devices you are using. So, for the correct settings, check out your router and ISP's page.
9. Update router firmware
Router firmware is the software that is installed in your router. This software allows you administrative control, security, and various network protocol. Updating the router makes it as safe and up-to-date with the new security updates for identified issues as possible.
Updating the router gives safe and easy access to the Internet. Many newer routers have regular firmware upgrades. So you must regularly search for the latest firmware to make sure your router is performing at its best.
10. Check and replace old cabling
Cables and wires remain an essential part of making your internet connection work properly. This would be different if you are using a complete wireless solution. Ethernet cables are also used for the router to connect to the modem, which then creates a WiFi access point.
You should check your cables time and again to ensure that your Internet is working correctly. Sometimes water may enter your Ethernet cable and because of other wear and tear factors, the wires may get damaged. Because of this reason, your Internet may stop working or become slow. So, if your cables are damaged and you cannot replace them yourselves, get your ISP to fix it.