Laptop screens are the most crucial part of a laptop. 

Laptop

 screen is the major factor behind the first impressions of any laptop. Though a laptop might have been packed with mind blowing features but if it lacks the crispness and clarity in the display, every effort seems worthless. So, how to clean a laptop screen safely so that your laptop looks good and your laptop's screen lasts long. 
There are many methods to clean a laptop or LCD/LED screen but we'll summarize some of the best, easy and effective ways to clean  laptop screen. We'll be mentioning some of the homes available products and premium products that you may buy for cleaning laptop screen.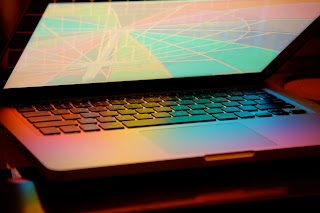 How to clean laptop screen: Using local materials
Laptops Screens are delicate than you think:
Though LCD/LEDs might look similar to the classic CRT monitors, but they are much more sensitive and delicate than they might look. Even a slight carelessness might result in destroying your laptop's valuable pixels leaving black and unhealable spots on your screen. So, you should take much care of your laptop screen be it while using it or cleaning it. You should follow some of the below mentioned tips if you plan to clean your laptop's screen at home using locally available materials like cloth, towels with other adhesives or cleaning liquids. 
1.  

Choose a cloth as soft as cotton
Yes, when it comes to cleaning your laptop screen, first thing you should take care of is to choose the best quality cleaning cloth. By cleaning cloth we insist to choose some cotton cloths or those which feel cozy and might not harm your screen even slightly.  
A cloth might seem clean but might give you screen scratches that you cannot see but does affect your screen's performance. Like, never use a towel and other rough laundries though they feel soft because even a smallest piece of dust can provide huge damage to your screen. 
2.  

Choose best cleaning liquids
So, when it comes to choosing the cleaning liquids, we suggest not to use the liquids that you use to clean your TV/ Furniture instead you might get a 50% alcohol solution and gently rub your screen with a dry cloth. (Tip: Never Spray The Cleaning liquid directly on the screen, instead take some on the cloth and gently rub the screen) 
The best suggested rubbing liquid can be prepared at home. You can prepare it with a mixture of distilled or ionized water and vinegar. Mixture should be of [1:1] ratio and should not be sprayed directly to the screen as explained earlier. Never use solutions that contain Acetone, ethyl alcohol, toluene, ethyl acid, ammonia, or methyl chloride. They might clear your screen better but they are not preferred for long life of your laptop screen. 
Keep In Mind,
Some of the measures you should keep in mind while cleaning your laptop screen are: 
Never apply great pressure to the screen. Just rub the screen gently, take some time and be patient. 
Always turn off your laptop/PC while cleaning the screen as you'll get a much better idea which part of the screen requires more attention. 
Never leave wet spots on the screen as they might create stains later. Rub properly and remove every spot or dirt from the screen. 
Only reuse your laptop after it has been completely dried. 
How To Clean Laptop Screen: Premium Products
So, if you do not like to get your hands dirty and get premium laptop cleaning products that you might get  a cleaning kit. A normal one will do. 
 

Belkin Laptop Screen Cleaning Kit
Well, no one needs to explain the class and quality of the Belkin products. This laptop screen cleaner is shipped with a high class scratch-free microfiber cloth and rubbing liquid that does its job done with perfection. Visit Below For Details 
Up To You,
These were some of the easy yet effective "how to clean laptop screen" tips. Cleaning laptop screen solely depends upon the user, how or when to clean what to use to clean it etc. But these are best ways to clean a laptop screen.
How do you keep you laptop screen clean? And what remedies you take to clean laptop screen?
Do leave a comment and give us your feedback.