NBN is finally installed in my facility after months and months of waiting. If you do not live in Australia this post might not be relevant to you. But, if you are from Australia, NBN is supposed to be "the" next big thing for Australia with regards to the internet service upgrade. In this post, I go through my process of getting it installed, the Aussie Broadband speed test for their NBN connection, and the overall AussieBroadband review / personal experience as a customer.
I will be going into much more detail on what are the different kinds of NBN connections that are available with speed/cost in future blog posts.
If you are looking to boost your wifi download speed, you should check out the guide where I go over minor tips and tweaks you can follow.
Results will vary depending on various factors and I do not suggest you make a decision solely based on this review alone…
This is for educational purposes only…
Aussie Broadband Speed Test and Review- 2022 Update
It's been almost 4 years of being an Aussiebroadband customer. I still stand by the review I gave them a couple of years earlier that for the location I am in and for $79 AUD/month I don't think I will get a better deal. I would like to make it clear though that I have not tried other NBN providers since I don't see the need as of yet.
In the future, I might see if there are even better options out there for a better or similar price. If you have alternating thoughts or other opinions, I would love to hear them. Please leave all the feedback and queries in the comments section down below as I try my best to respond to each and every one of you.
First, let me share my latest Aussie Broadband speed test results from different free internet speed test services available.
Make sure you pay attention to the times these speed tests were carried out as every ISP will have a decent connection during quieter times during the day.
After that, I'll share what changes I have made (If any) and any takeaway for someone looking to join or upgrade their internet service (look at the referral section of this post).
Latest Aussie Broadband Speedtest Results
Please check the screenshots below of the speed test results I've done during peak hours and evenings. If you would like me to test other things, let me know in the comments.
Speedtest.net Speed Test Results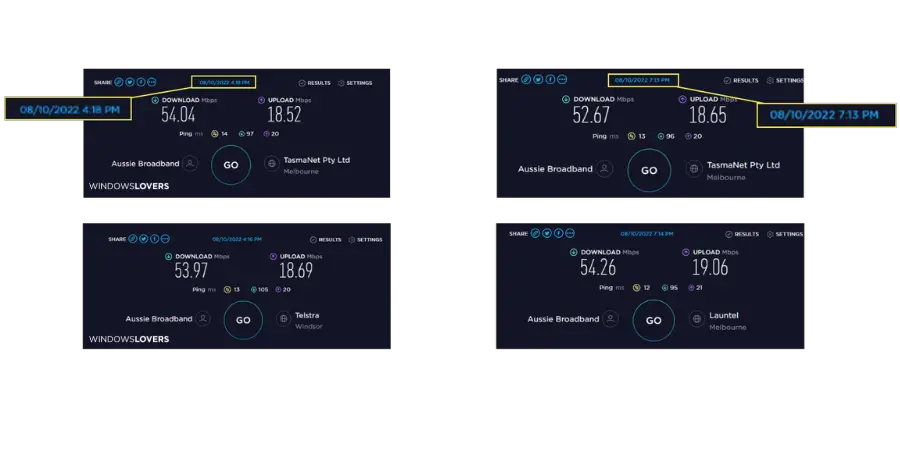 Fast.com Test Results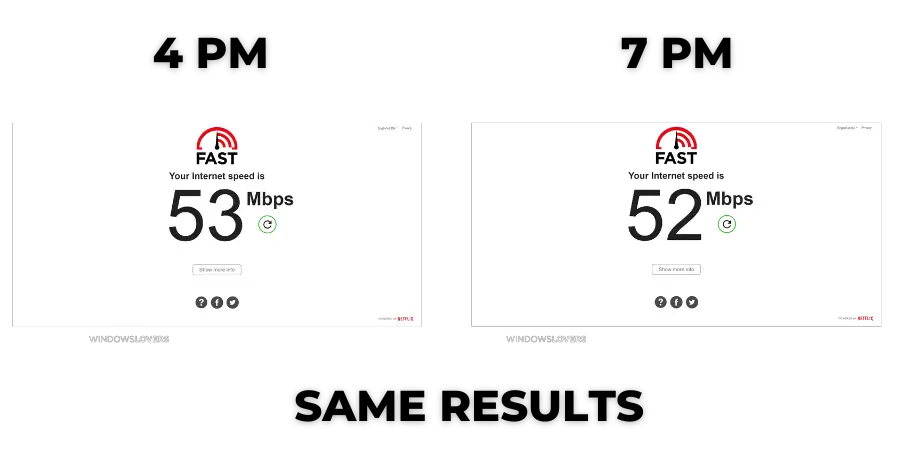 Canstar Internet Speed Test Results – Peak Hours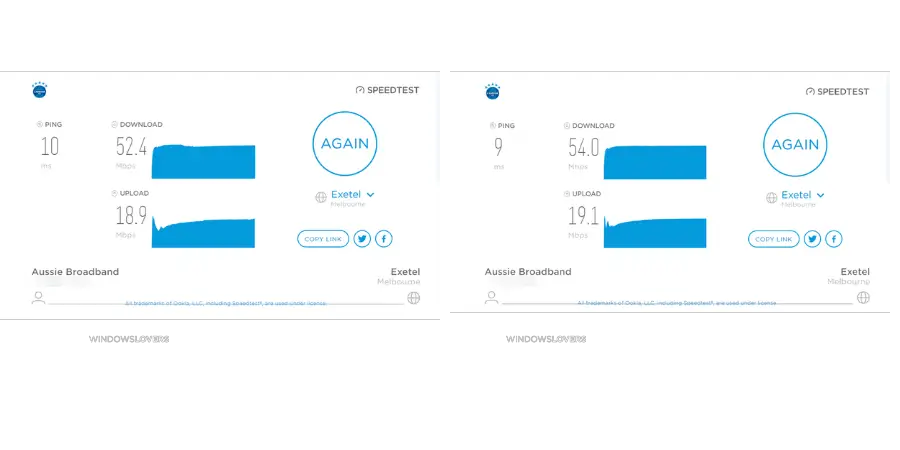 I Upgraded My NBN Router
Disclosure: Some of the links below are affiliate links. This means that, at zero cost to you, I will earn an affiliate commission if you click through the link and finalize a purchase.
During the initial installation, I was using a netcomm router since the previous router I was using was not NBN compatible.
My router sits in a corner so I mostly use WiFi to connect, but it does have a LAN port at the back which I have not used much.
I upgraded to a Huawei B818 modem just to see if it worked with Aussie broadband NBN and straightaway I was blown away by the drastic difference it made.
While trying to do a quick internet speed test via LAN, I was getting ethernet doesn't have a valid IP configuration issue but a quick restart and troubleshooting fixed it easily.
I was aware that a better router or modem does make a difference but if you are not using a decent quality router, it can really act as a bottleneck regardless you have a good internet connection. But after the switch, I have seen at least ~20% increase in my internet speeds.
I used to get 40-43 Mbps (you can see my older review down below), but now I constantly get speeds over 50 Mbps over WiFi.
My Aussie Broadband Speed Test – NBN Plan
I would like to remind you again that my Aussie broadband speed test and yours might drastically differ. Regardless, if you are facing slow connection problems regardless of being on ABB NBN, I have mentioned some suggestions above.
I would love to hear your feedback if any of the things mentioned below helped improve or speed up your AussieBroadband NBN connections.
Below is the ABB NBN plan that I am currently subscribed to:
NBN Plan – NBN 50 Unlimited Plan
Technology – HFC (Hybrid Fibre Coaxial)
Typical Speed – 50 Mbps Download, 20 Mbps Download
Let me save you some time and say that my Aussie broadband review scores them 9/10.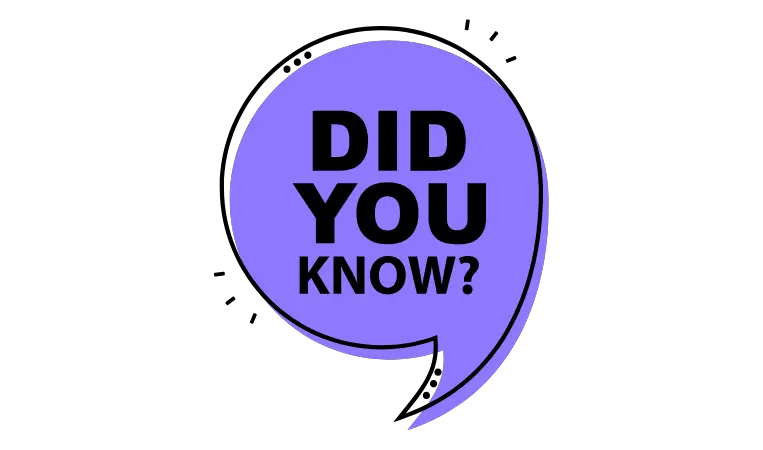 This is an honest personal review of Aussie Broadband's NBN service after switching from Optus cable internet back in 2019.
– NOT A PAID POST!!
I am on a $79/ month plan from Aussie Broadband. I got this plan instead of the $99/ month plan just to see if I will be able to upgrade the speed or even change the subscription to other service providers if required.
So, my plan is NBN 50, they promise a typical evening speed of 43 Mbps. Let me say that this is not super-fast because I was getting more on the ADSL2+ line, but that was not very stable and consistent. The connection from Aussie broadband, on the other hand, is very stable and consistent.
If you talk about download speeds, I get average download speeds of about 4.5-6 MBps download speeds. I was getting 6+ MBps download speeds in the initial phase, but maybe I was downloading from a very good server.
See download speeds totally depend upon the server you are trying to download the file from. So, if the server that you are trying to download the file from is not very close to you or provides good bandwidth, chances are that your downloads will be comparatively slower.
NBN 50 plan from Aussie broadband has been very consistent and I am very happy with my internet connection now. I do plan on upgrading the plan in the future if required, but for now, NBN 50 seems to be more than enough.
Aussie Broadband Referral Code – Refer A Friend Code
If you are looking to signup as a new customer, you will get a $50 credit on your account if you use my referral link down below.
Alternatively, you can also use the code while checking out and get the credit.
Disclaimer – I will get a tiny kickback if you use my referral code. You will not be paying anything extra, but instead, you will also get a $50 credit as a part of this "Refer a friend" promotional offer.
$50 Credit For A New Signup
GET $50 Credit When You Sign Up For Aussie Broadband: Use Code " 2533826 " while signing up on the checkout page see screenshot below.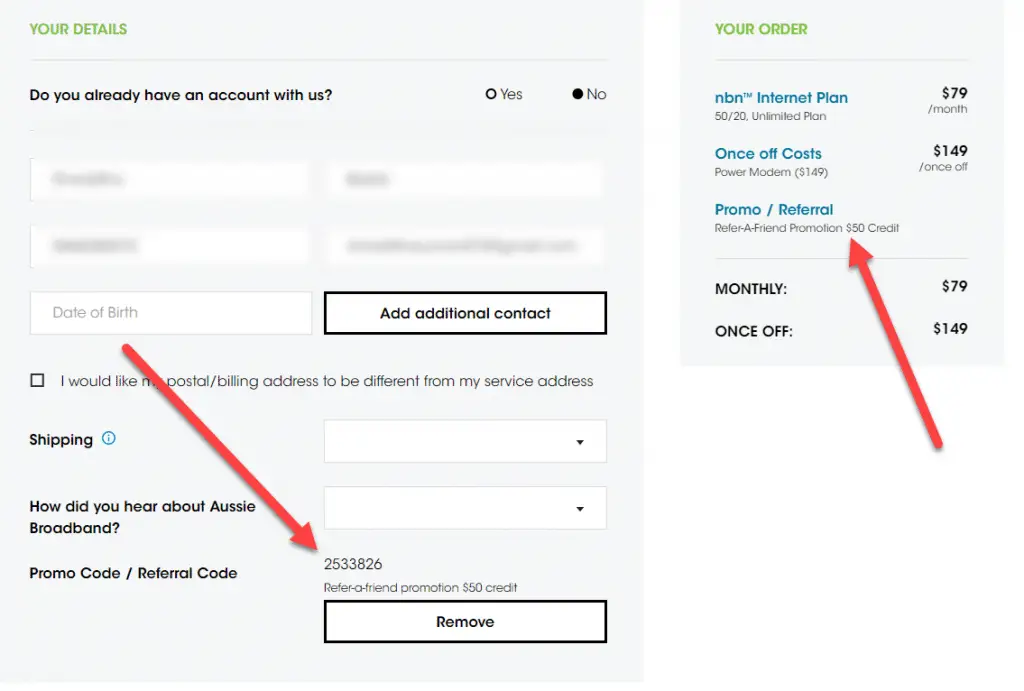 If you need more help in connecting any NBN service or Aussies Broadband in particular, do leave a comment below or reach out on Twitter @windowslovershq.
Aussie Broadband Review – Is Aussie Broadband Any Good?
Okay, so it has been a little over 6 months that I have been using Aussie broadband's NBN. All I can say is, that I will not be looking anywhere else or another internet service provider. I hope this still stays true until the next time I am updating this article.
But things are looking really good for Aussie broadband even as a company. It has recently announced its 1000/50 residential plans which have helped Aussie broadband break records when it comes to signing up new customers.
Some of the biggest reasons why I love Aussie broadband and why it's worthwhile to make the switch if you are looking for a reliable home internet service provider are:
Highspeed and uninterrupted internet connection.
Minimal Downtime.
Fantastic Customer Service.
My Aussie Broadband App.
Let me expand a little on these topics a little so that you get a better picture.
Highspeed and uninterrupted internet connection – I have never had any fluctuations when it comes to internet speed at all. If there has been one, it's always because of the poor-quality router that I have. Even during peak times, I get the promised 40-45 Mbps download speed.
Minimal Downtime – There has not been much downtime. There have been about 3 out of which two of them were maintenance and the other was a service fault. Aussie Broadband did such an amazing job at keeping me updated on this process and making sure I am aware of what is happening behind the scenes.
Update – There has not been any downtime for me for almost 2 years now. Every time the issues has been on my end and hardly on their end.
Fantastic Customer Service – 5/5 for their awesome customer service. Whether it be online or via the phone, it is always good.
My Aussie Broadband App – I love the app. It has all the features you would need to manage your home internet account. Paying bills, checking your past payments, doing ping tests e.tc. everything is seamless with the app. You can see your data usage if you are on a limited plan and even upgrade or downgrade your NBN plan from the app.
The best part about the app is the ping notifications for any current or upcoming outages. They ping you every detail even when a technician is expected to visit the faulty site till the point where the fault has been fixed
A Little Background – Aussiebroadband Installation
I had a cable internet connection from Optus. This was a fetch TV bundle for a 24 months contract. I subscribed for a speed booster pack that would give me a much faster internet speed. Not going to lie, a few initial months were great, but after that, we just had too many issues. And every time we would complain to customer service, they said that this was due to the upgrade work going on for the NBN project. So, I had no choice but to agree with what they told us.
AussieBroadband NBN Installed
After a few months, NBN was finally installed and available in our area. The thing with NBN is that everyone will have to eventually move to NBN. So I had to as well. I was going to go with Optus because the transition felt less of a hassle. I was also able to watch my favorite vloggers on Youtube without any trouble :D.
But, I also wanted to do some research about the NBN and learn more about technology and what I could expect from this new internet service.
This gave me more information about different service providers and what to expect, what technologies are available, and all of the jazz.
Before I did not have too many service providers to choose from when we first installed Optus cable internet, Optus was my only option, so I thought this should be the same with NBN. But, boy I was wrong. I could finally choose what ISP to go for and had a bit of choice regarding the speed plans too.
After a couple of hours of research on YouTube and Google, I decided to go forward and get NBN installed via Aussie Broadband.  Have you heard this name before? Well, I had not.
Aussie Broadband Speed Test and Review
I have included some screenshots of Aussie Broadband speed tests I have conducted during peak hours between 7 PM – 8 PM. You can clearly see the consistent speed I am receiving.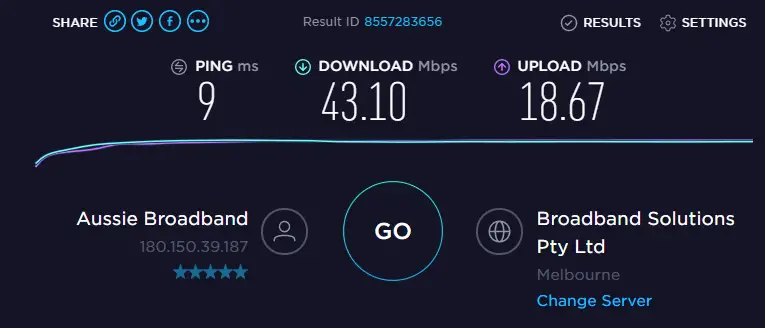 More Speedtest.net results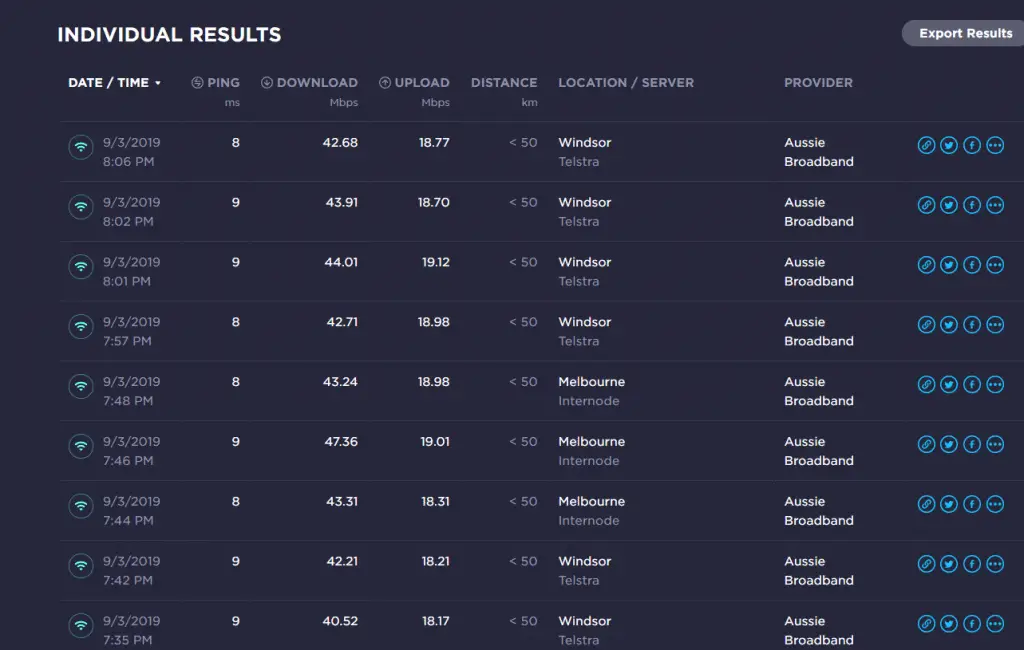 I hope this Aussie Broadband Speed test and review of their NBN service can help you to decide if Aussie Broadband is the perfect Internet service provider for you to get NBN.