In the playstore, you will find lots of photo editing apps among which, some are worthy and some are just a complete waste of time. In recent days we have got some of the best photo editing apps that will amaze you for sure. After going through lots of website and user reviews in the playstore, we have created a shortlist for the top 10 best photo editing apps for android that you can get in 2021 for free.
Introduction
A desktop program designed to manipulate photographs on a mobile device is a photo editing tool. By using photo editing apps you can professionally showcase your product or services very easily.
This kind of software provides a wide variety of different features, including cropping, shutter speed control, and filtering.
As we all know beautiful things attract everyone. Whether you want to promote your business site or to impress the world, your design should look attractive. If you have photography skills and also good knowledge of photo editing then it will be very helpful to catch the attention of people.
In the age of competition and social media, a slight touch up in your photos using photo editing apps can bring you one step closer to success. You can do so much with the photo editing apps mentioned below while trying to enhance the visual side of your business.
Top 10 Free Photo Editing Apps for Android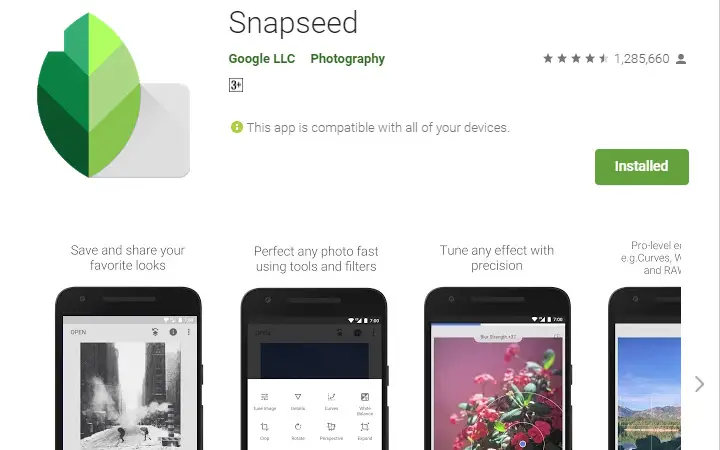 Snapseed is probably among the best photo editing application for android. The app in this room has grown into a very efficient photo editor. It has support for RAW images that will greatly satisfy photographers. If you're into it, there are even a few filters as well. Because of how strong it is, it is deceptively light and simple. The software is also one of the rare free applications with no advertisements or in-app purchases for photo editors.
Features:
With accurate control, Snapseed helps to tune the picture.
It is can edit RAW DNG files and export them as JPG.
There are lots of selective filter brushes to edit a different portion of the image.
It is easy to adjust the color and other tools.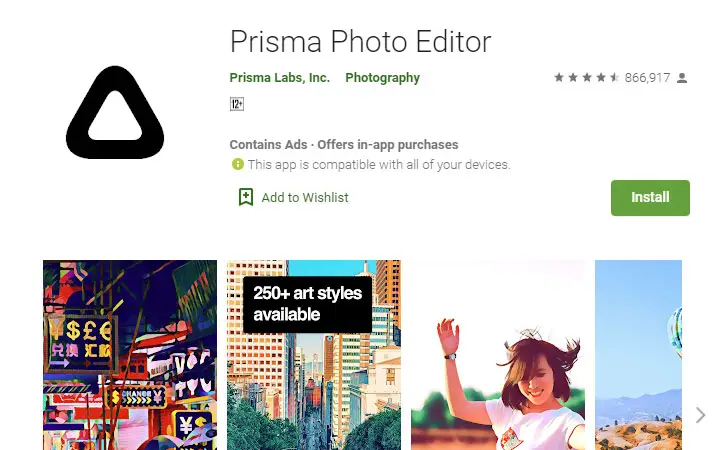 Using artificial intelligence, this free picture editing software helps users to make images look like they were drawn by Picasso, Munch, or even Salvador Dali. To use additional filters, you can also pay, but a generous package is given free of charge. In total, you can pick from more than 500 innovative filters.
Features:
Mode for advanced photo enhancement.
A new style of art every day.
There is a Prisma group to share your designs and highlight your talent.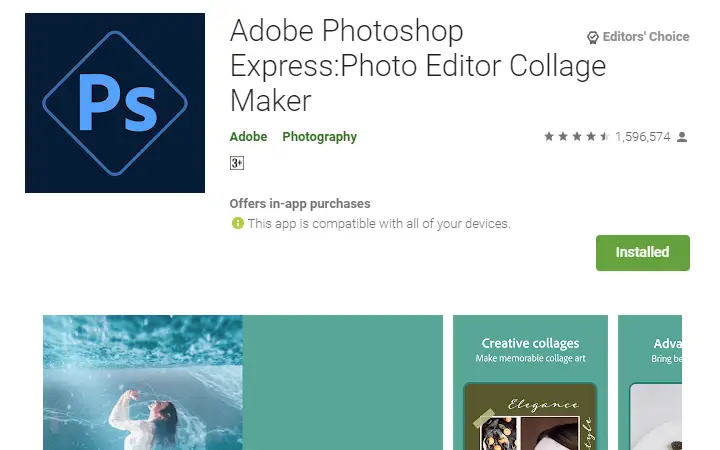 Photoshop can frighten anyone who comes to the photo editing environment first, but this pic editing app's smartphone edition is streamlined to make it even more intuitive and easy to use. A free and compressed offering of the laptop edition is Photoshop Express. You can make a fast and advanced version of your images straight from the phone with this photo editing tool.
Features:
With just one touch it helps to remove the dust and spots from the picture.
It has many frames that you can use with your picture.
In this editor, you can also add text or quotes.
It has lots of cool filters.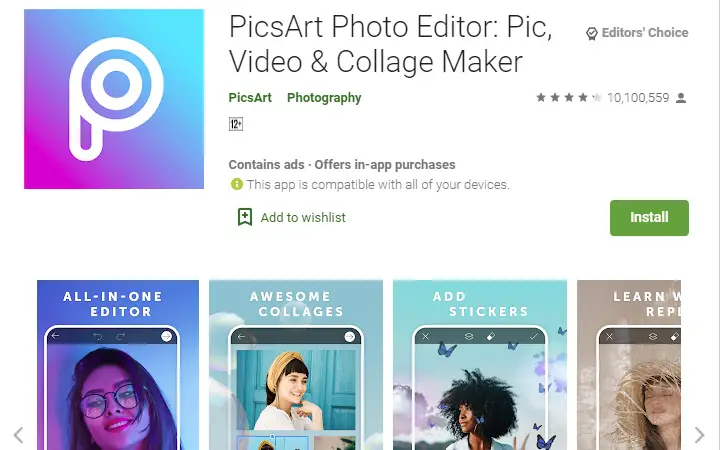 For a long time, PicsArt has been around and has so far accrued over 250 million downloads. Including the light editing software as well as text, filters, collages, and stickers, you can notice all of the normal stuff. It boasts over 100 editing resources and a group of talented people with whom to share items. With a lot of features, it's a good choice. There are several other photo tools by PicsArt as well.
Features:
You'll be offered over 100 free designs by the collage maker
It makes it easier to take pictures with live effects
The Utout Tool helps you to build and distribute customized stickers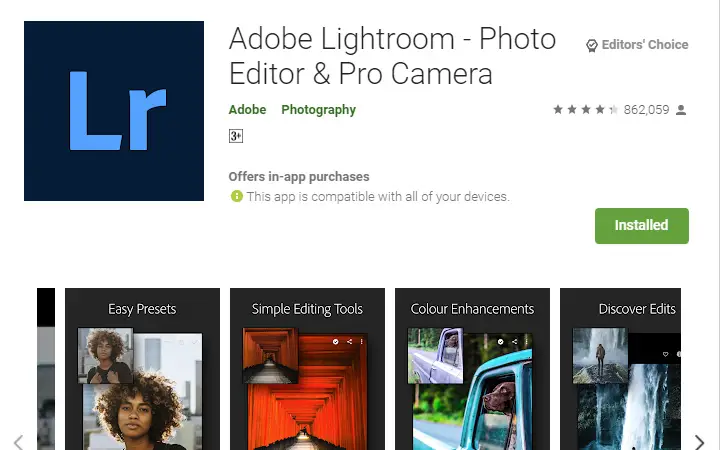 The famous desktop device version of this app offers access to advanced editing tools on the go. Adobe Lightroom for mobile is free software that allows you the freedom to shoot, edit, and upload your images with a versatile and quick solution. And you can upgrade to premium features that offer you detailed power with integrated handheld, laptop, and web connectivity across all your platforms.
Features:
It provides a good quality image even after many edits.
They have high-quality adjustment tools
You will have many options to adjust the lights and details.
VSCO is a versatile camera software and photo editor. To improve your photos, the free picture editing software has filters and photo editing features and the camera has manual settings for absolute control while recording. The camera, file archive, and VSCO photo editor are included with this photo editing software.
Features:
10 free presets for quickly editing images.
Tools at the technical level for editing.
There is a VSCO group to display your photographs.
It's not that difficult to cope with the app as the GUI is user-friendly.
Pixlr is a decent photo-editing application that provides lots of amazing features. Some prominent characteristics, among others, include double exposure, photo collages, and cool photo filters. You can effortlessly remove red-eye, smooth skin, blemishes, or whiten your teeth with the help of simple tools. You can add text to your pictures easily and choose from a variety of available fonts.
Features:
The choice to mark or overlay the most used impact as a favorite.
Impressive tools for one-touch optimization.
Auto-fix function for color matching in an image automatically.
You can have a collage feature up to 25 pictures.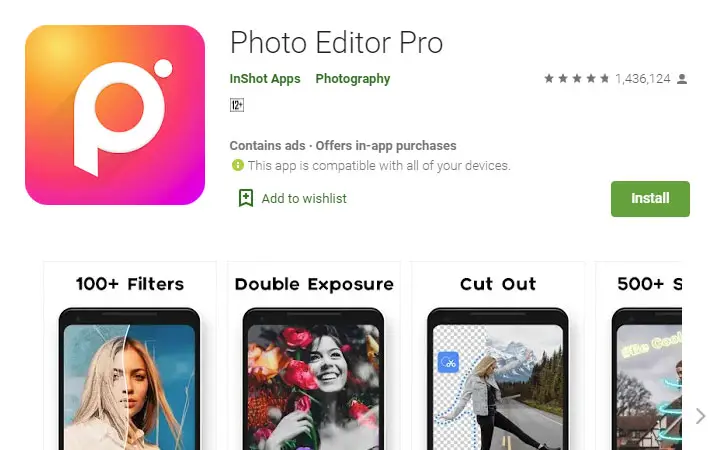 Another photo editing software that people can use to beautify their pictures is Photo Editor Pro. The android app includes many trending tools other than simple editing tools like modifying lightings, shadows, highlights, etc., such as adding multiple forms of glitch to the pics, fun sketching filters, stickers, tattoos, and many more.
Features:
In this app, there are lots of interesting sketching features.
You can create photo collages.
It is easy to use user interface.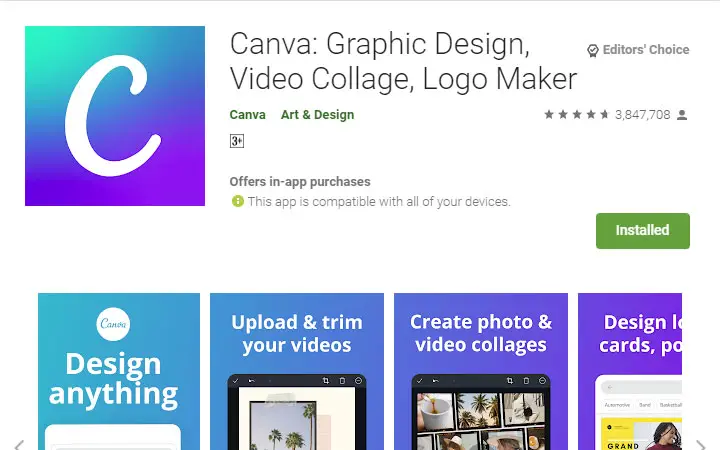 You can do a lot of fun things with the canvas photo editor and it's not just about pictures. It's for making posters throughout the website and marketing collateral and other graphics. Just take an image, upload it to Canva, edit it, and start making all of your awesome graphics that are consistent no matter where they are used by your customers.
Features:
Its tools are very much useful for logo design and book design.
There are templates to edit videos as well.
Canva community to share your work.
PhotoDirector is a kind of photo editing software that is multi-purpose. It has a stylish and user-friendly interface where, with its basic, but powerful tools, you can easily change the colors and tone of your images. There is an in-app camera feature in the app where you can add live photo effects while your images are taken.
Features:
Wherever you like, add photo effects.
To make cool travel videos, change the HDR effects.
With color editing features, boost and change the color of your photograph.
You will be able to make innovative photo effects with photo retouching techniques.
These are some of the best free photo editing apps for android that we've found.
Did we forget some of your favorite apps? Let us know in the comments below.