Launchers in an Android smartphone help you to customize your home screen with custom options. If you want to see the weather information, news, market statistics, world clock, or other info on your home screen without opening the application then launchers help you to do that.
The launchers change the whole appearance of your smartphone and give you a new feel. Here in this article, I am going to list 20 best launchers for Android smartphones. You can have one or multiple according to your need and can customize your smartphone the way you want. With the help of these apps, you can change the fonts, transitions, and icons on your tablet or phone.
In the previous guide, I wrote about how to mirror android to pc using free apps available. You should look into that to plan your to
Free Best Launchers for Android Phones and Tablets
The launchers mentioned below appear in no order of popularity or preference over one another. If you would like me to mention a few that are not on the list, please let me know in the comments section down below.
1. Microsoft Launcher – Arrow Launcher (Previously)
Microsoft launcher is a free launcher for Android developed by Microsoft previously called Arrow launcher. If you are looking for some cool icons and transition effects then this launcher is not for you. This launcher is for people who want a clean and simple look. It is most preferred by the business and work-related launchers. It lets you add to your contact list and reminders on the home screen with plain wallpaper.
Learn how to use Microsoft launcher properly.
The recent items menu of Arrow let you find items not by the app but by the content you used. It displays recent pictures, people, downloads, and videos. It is one of the launchers I am currently testing and will put out a review once I use it long enough.
2. Nova Launcher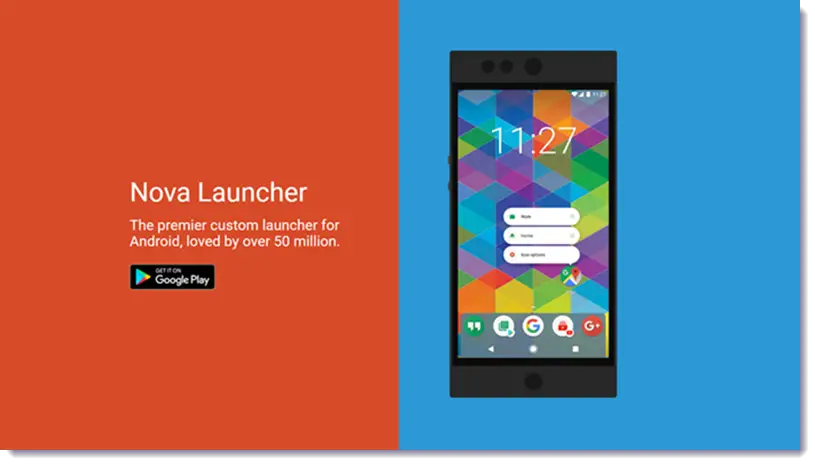 All the android OGs are aware of the Nova launcher right? Good news for people that religiously follow the developments and use the Nova launcher on all your android devices. Nova has released 8.0.2 BETA and it is set to blow your mind away.
For some weird reason, I had to turn off my Samsung s20 a couple of times before I could get it running smoothly.
If you would like to check out the beta, go here.
3. ZenUI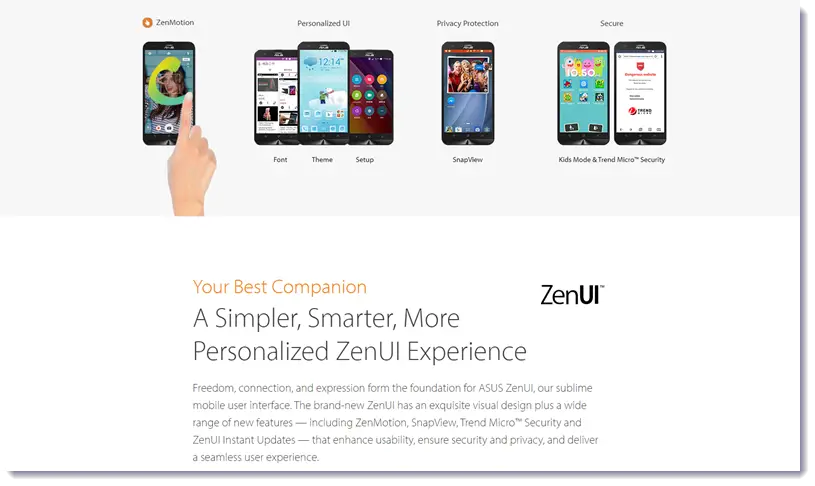 In the list of 20 best launchers for Android, next is ZenUI. This launcher went viral in a very short time of its launch. ZenUI is developed by Asus and offers multiple themes with some advanced customization. The launcher lets you adjust the grid size of your home screen to add custom icons. There are different transition effects offered by ZenUI. This launcher also comes with CM Applock, which lets you lock your application you do not want everyone to access. If someone is trying to break in, it also clicks a picture by using the front camera. ZenUI is one of my favorite too.
Some of these applications might trigger google play service keeps stopping error message, so please keep track of changes you make or things you install.
4. Z Launcher
Nokia Launcher Z launcher is one of the best launchers for Android if you want a minimal and less complex appearance on your smartphone. It doesn't offer multiple themes and different home screens. It has simply one home screen, an important application folder, and an area to search for something you are looking for. The application is still in development mode but it's worth a try for those who don't want complex and multiple transitions. It is one of the cleanest and most minimalistic too.
5. Go Launcher
Go Launcher X is a free launcher for android which support different customization to give you a completely different feel. This launcher has many themes and widgets to try. It sorts your apps by the use frequency, date, and time and supports infinite scrolling. The launcher offers you to use weather, calendar, and clock widgets. You will surely love its transitions effects. The good thing about this launcher for android is that it consumes less battery compared to other, but its ads and sponsored apps make it a little annoying.
6. 8.1 Metro Look Launcher 2022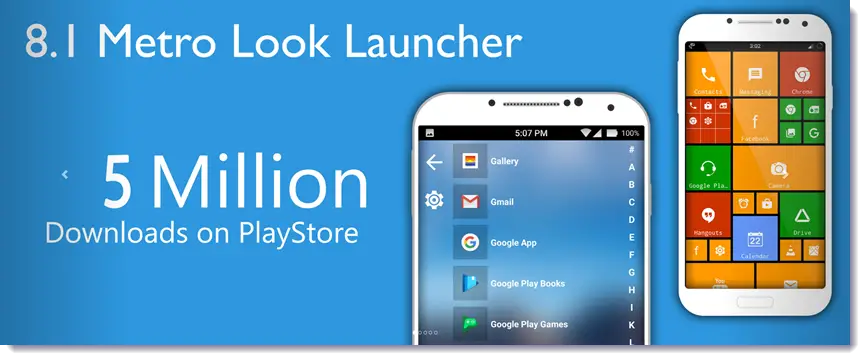 In the list of best launchers for Android smartphones, next is 8.1 Metro Look Launcher. As the name suggests, 8.1 Metro Look Launcher is like Launcher 8. It also helps to achieve the feel of Windows OS on your Android phone or tablet. With the help of 8.1 Metro Look Launcher, you can try different sizes of tiles, colors, and icons. There are different wallpapers and lock screen settings to make it more appealing than the real Windows Phone. It is one of the must-try windows phone theme launchers as well.
7. Solo Launcher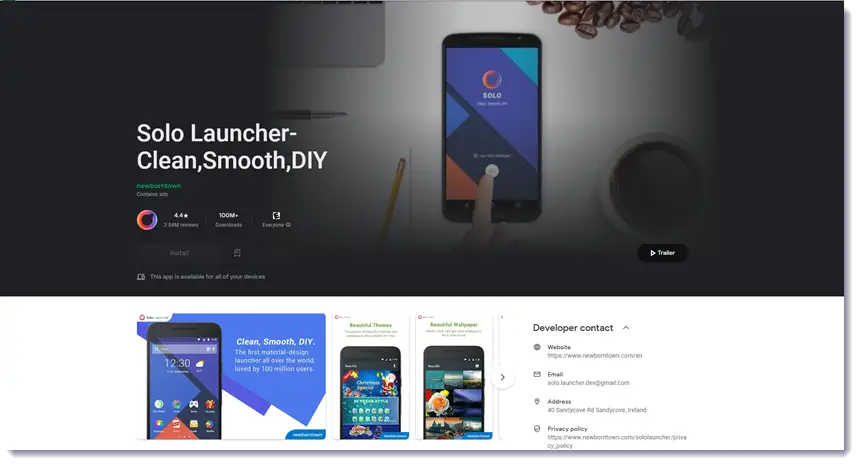 Solo Launcher is a free launcher for Android which comes with different themes and customization options. It has quick gestures, boosting memory option, and different beautiful wallpapers. With the help of Solo Launcher, you can also set your photos as icons. There is a dedicated place to search for the info you want. The launcher also comes with clock and weather widgets. It automatically sorts the apps which you use frequently to make it more convenient.
8. Apex Launcher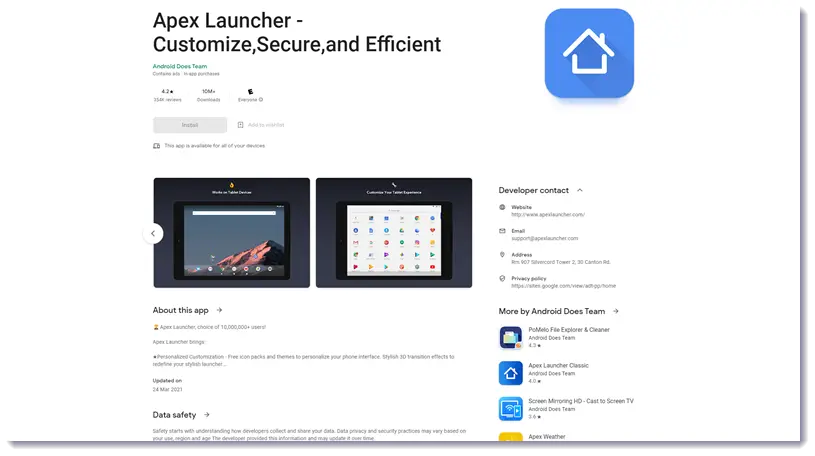 Apex is a free launcher for android which also comes in a pro version. With this app, you can customize your home screen by adjusting the grid. It also gives you scrollable docks with infinite and elastic scrolling modes. You can customize the folders and icons with the help of this application. There are different transition effects that you will surely love. Also, it offers many home screen gestures. Not only this, but you can also take a backup of your settings and restore them when it is needed.
9. Hola Launcher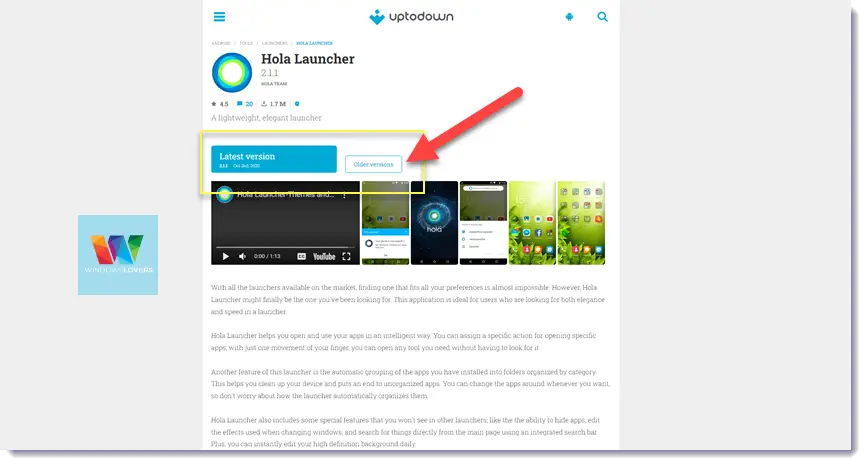 Hola Launcher is one of the great launchers for Android smartphones or tablet. It comes with features like double tap app drawer and unique gestures. You can also get the list of frequently used settings and applications by swiping from the bottom corners. This launcher also has a built-in boost memory and weather info feature.
10. Action Launcher 3

Action Launcher is fully equipped with multiple features and customization. You can instantly change the theme of your phone with the help of this launcher. This launcher comes with unique feature like Quickdrawer and Quickbar which lets you access your important shortcuts. Browsing through the docks is fastest compara ed to other launchers. There is infinite and elastic scrolling mode to give you smooth feeling. It also supports backup and restoration of settings.
11. Buzz Launcher
Buzz launcher has more than 2 million downloads with an average of 4.4 rating of Buzz Launcher. You can assume the popularity of this launcher. It enables you to not just customize wallpaper or theme but also let you adjust the home screen with different icons. There are more than a million free themes available to download with this launcher. It is one of the most customizable launchers as well.
12. Apus Launcher
Apus Launcher is a low size and fast launcher. There are more than 2000 themes and more than 15000 wallpaper to customize your home screen. This launcher also has memory boost and battery saver feature. The smart folder feature of this launcher helps to categorize your apps by type and lets you access them in one place. Apus is one of the fast low memory launchers for Android.
13. Plus Launcher
Do you want the feel of iOS on your Android smartphone? Then 6 Plus launcher is for you. It is free launchers for Android to give you feel of iOS. It completely transforms the look of Android to iOS. You can access all your apps by swiping left. Also, can pin apps to the home screen or simply drag or drop an icon where you want. Plus launcher may not be many features but it is a simple yet interactive one.
14. Next Launcher 3D Shell Lite
Next Launcher 3D Shell Lite is here to give you the most amazing experience of the 3D world. It has some fancy 3D effects with a smooth experience. There are different types of animations and gestures which enhance the overall 3D experience. The lite version of this launcher comes with limited options but if you like you can upgrade to the pro version also to get more options.
15. Alto Launcher
Alto Launcher is a free app and does not have a pro version like other launchers for Android. It offers full options in the free version. The user interface of this launcher is quite fast and smooth. It sorts the apps based on your usage to quickly access them. You will love its uncluttered and clean interface. You can also access the recently used apps and top apps from it. There are widgets and wallpapers to customize your home screen.
16. Smart Launcher 3
Smart Launcher 3 is free but it also comes in paid version with more features. The free version of this launcher gives you access to lots of themes and widgets. You can quickly access your favorite apps. It automatically sorts the apps into different categories. The security features of this launcher let you hide apps and secure them with a password. There are more than 47 thousand downloads with average 4.4 ratings which makes it one of the most liked ones too.
17. Nano Launcher
Nano Launcher as its name suggests is a low-size launcher for Android. It is a very fast launcher that consumes less RAM and CPU. It also saves the battery of your device. The smart reminder feature of this launcher let you know that you are spending too much time on your smartphone which is not healthy. It offers you weather forecasts and different beautiful wallpapers with personalized icons. The dedicated search option lets you find what you want, and also it does care about your notifications. If you want a fast launcher for Android then Nano Launcher is the best choice for you.
18. C Launcher
Last but not least C Launcher for Android comes with some great features. It frees the RAM and CPU to increase the speed of your phone. It also boosts the battery of your smartphone. It also lets you hide the apps and secure them with a password, Pin, or pattern. There are multiple different live wallpapers in C Launcher. It also has some great themes including iPhones, Windows Phone, and Galaxy themes. Not only this, but you can also create your custom themes. It sorts your apps and collects them in a folder based on the type to let you feel less cluttered interface. C Launcher is one of the must-have launchers for Android.
Final Thoughts
These were some of the best free launchers for Android. Some of these launchers are good with multiple customization and some offers minimal interface. You can also get the feel of Windows Phone with W8 and Launcher 8. If you want your Android smartphone to look like iPhone then you can get a 6 Plus Launcher.
Before choosing one for your smartphone, you should consider few things. First look at the size of the launcher, does it support memory boost? Does it support battery saving feature? Does it come with app lock feature? If you consider these questions you will not have to install different apps for these tasks. You can do these tasks with the only launcher.