Just when we thought that Microsoft wouldn't be releasing any further version of Windows, they manage to surprise us by announcing the release of Windows 11. The first official announcement for the Windows 11 was made on 24th June in a Microsoft Event, and since then, we have been listening to lots of rumors about the Windows 11 inside features.
Windows 11 comes with lots of new and improved features that will help unlock your PC's full potential. With a redesigned Start menu, Windows 11 has a fresh new design and also brings a slew of productivity enhancements, including security, multitasking, playing, reliability, learning, video conferencing, and many more.
We need a baseline system requirement to modify software and hardware to meet people's expectations. The respectable news is that if you're in the market for a popular desktop or laptop right now or bought one in the last four years, it's almost certainly already compatible with Windows 11.
In this article, we have collected some inside news regarding the system requirements, release date, price, and some new features of Windows 11. The details provided in this article will give you the necessary information regarding Windows 11. However, the complete detail of Windows 11 is yet to come, so for that, we might need to wait for a couple of weeks.
Windows 11 Release Date
On the internet, we can find the various release date of Windows 11. However, the fixed date of release has not been finalized. But from the announcement of Microsoft, we can hope to see the full version of Windows 11 during the holidays or maybe within the first month of 2022.
The current version of Windows 11 that you see on the internet is the beta version of Windows 11, released for testing. If you are excited and can't wait until the release date and want to try the beta version, you can easily install it on your PC. This isn't a complete build with all of Windows 11's features, but it's close enough to give you an idea of how it'll appear. Once Windows 11 is officially released, you can easily switch from Windows 10 to Windows 11 without any difficulties.
Install Windows 11 In a VMware
Windows 11 System Requirements
When Microsoft originally encouraged Windows users to download the PC Health Check software to see if their PC met the system requirements for Windows 11, several customers complained that it didn't provide enough information about why their device wasn't compatible.
The PC Health Check software was created with these minimum system requirements in mind to assist consumers in determining if their existing Windows 10 PC might be upgraded to Windows 11.
The minimum system requirements for installing Windows 11 are:
Processor: 1 GHz or higher
RAM: 4GB
Storage: 64GB
Display: High definition (720p) display, 8-bit per color
Graphics: DirectX 12 compatible graphics or higher.
System Firmware: UEFI, Secure Boot Capable
If you are trying to install Windows 11 and run into a compatibility issue, learn how to bypass this PC can't run windows 11 error in a few minutes.
Features of Windows 11
Microsoft doesn't want to upset their Windows lovers by bringing in some drastic changes to the design. The most noticeable visual modifications may be noticed along the taskbar. The app icons have been moved to the middle of the tray, and a new Start button and menu have been added.
This new and cool Start menu is a stripped-down version of the one found in Windows 10, but it lacks Live Tiles. There are pinned programs, recently used files, and the ability to quickly shut down or restart Windows 11 devices. This will be even more user-friendly in comparison to Windows 10.
Windows 11 will be the best Windows ever for gaming purposes. For Gamers, Microsoft has integrated the Auto HDR for better graphics and gaming experience. Talking about the gaming performance, it will be a quicker performance for PCs that support Direct storage. Windows users will appreciate being able to undock and dock without losing their location.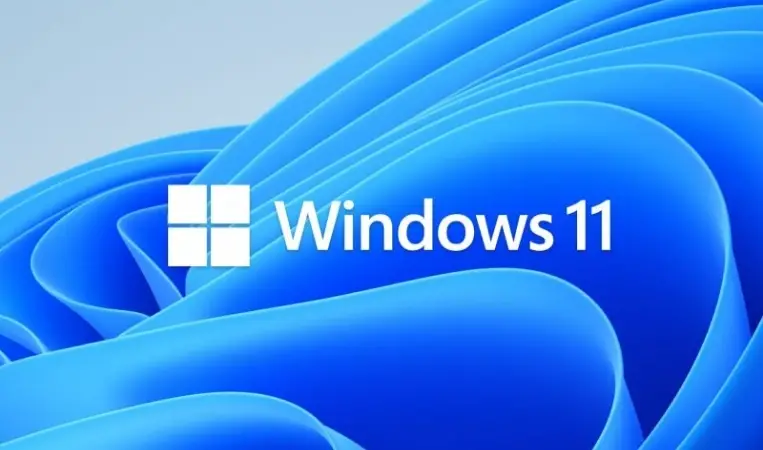 You will also get to see a new updated Windows store, Microsoft Teams, and new widgets to keep up with all the latest news. Also, you will be able to run your Android apps directly on Windows 11. It will also lower CPU burden, possibly resulting in a speed increase. However, it's possible that on today's gaming PCs, the impact will be minimal.
In Windows 11, a new feature of snap control will also be integrated from the maximize button on all programs. They're the current versions of the operating system's long-standing cascading windows feature. You can easily snap windows together or arrange them on your desktop in parts.
Windows 11 Pricing
Microsoft has announced that licensed Windows 10 customers will be able to get the new Windows 11 operating system for free. If your system matches all the minimum requirements for Windows 11, then you can easily install Windows 11 on your PC without any difficulties.
Conclusion
As this is the early stage to give a proper conclusion regarding Windows 11 we cannot say that Microsoft hasn't done much with its new version of Windows. Microsoft has taken the multifunction features of Windows to the next level with Windows 11. There are much more features of Windows 11 that will be slowly revealed to the mass. Till then, we might have to wait and see the actual plan of Microsoft.