Windows 10 offers lots of great features and game compatibility for all the game lovers around the world. If you are looking for some cool free Windows games or some thrilling multiplayer games, you should read the full article where we have mentioned all the games you can play in Windows 10.
Introduction
Windows 10 is the latest Windows version released by Microsoft to enhance your OS experience with lots of brilliant features. Among all the previous Windows versions, Windows 10 is more lightweight, easy to use, and supports lots of apps and games.
After upgrading from the older version of Windows to the newer version, many users do not have much knowledge regarding the various game compatibility that runs smoothly after choosing Windows 10 as their operating system.
If you are looking the way how to upgrade your older version of Windows to the new one then you can read our article: Upgrading from Windows 7 to Windows 10
There are more than 100+ games that you can play smoothly in Windows 10. Out of them, we have done some research and then collected some of the best games that are compatible with Windows 10. But before jumping to the games let's see what are the features that make Windows 10 so able to handle such heavy games.
Gaming Features of Microsoft Windows 10
Windows 10 is much faster than other Windows.
It supports and runs Xbox very smoothly.
The Xbox app in Windows 10 allows connecting with the different consoles.
You can easily play multiplayer games and do live streaming.
Easy to download and play games.
Top 10 Best Windows 10 Games
1.Minecraft: Story Mode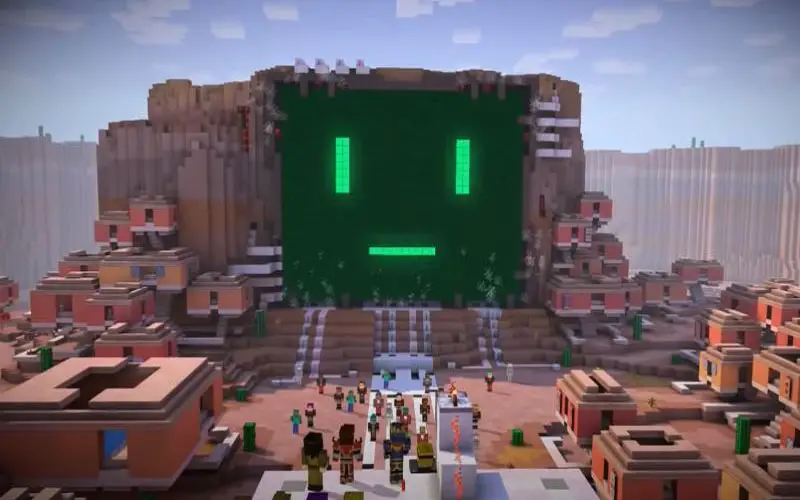 Minecraft is one of the popular games that you can enjoy with your friends. While it seems like it is made only for teenagers, there is also a lot of humor in the game, which can entertain anyone, regardless of age.If we only judge the game on the merit of its fun, I would tell I had a nice time. The story is fantastic, the acting is top-notch, and Telltale has done a great job of catching Minecraft's spirit.
2.Zombie Army 4: Dead War
In Zombie Army 4: Dead War, where the players left him at the beginning of the Zombie Army Trilogy, Hitler is pulling his playback from hell. This latest Sniper Elite standalone spin-off introduced a fun gory zombie shooting prototype at E3 2019. From formerly scenic Southern Europe, now controlled by Hitler's zombies, you can take the survivors.
3.Asphalt 9: Legends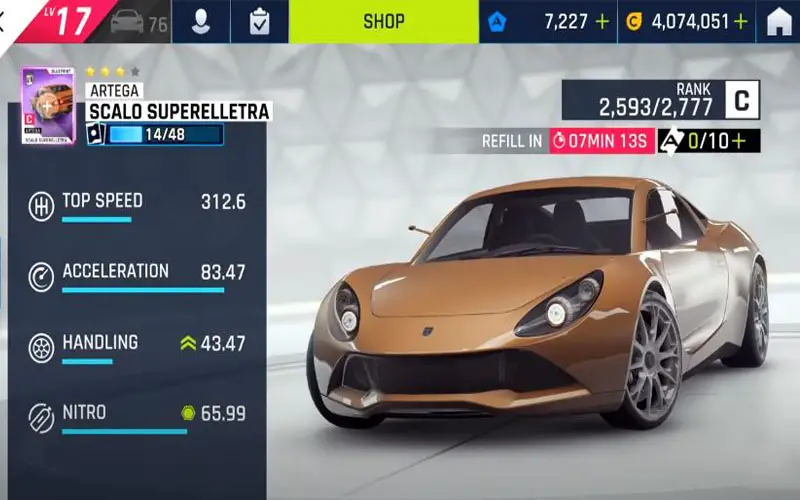 One of the most famous racing games on the Microsoft Store is Asphalt9: Legends. With a long list of actual vehicles manufactured by automakers such as Porsche, Ferrari, or Lamborghini, the game welcomes you. It is a complete stunner, boasting particle effects of the next stage, illumination, and realistic weather. The game provides a seamless arcade racing experience with precise controls and, for quite some time, manages to keep you glued to the Windows screen.
4.Modern Combat 5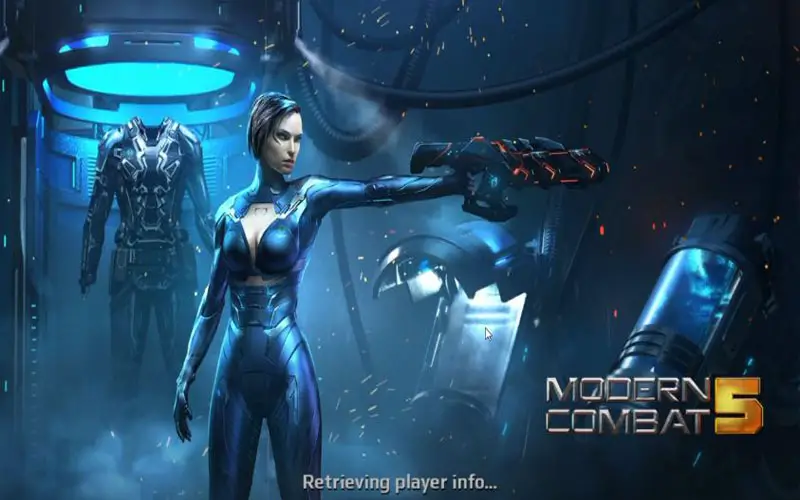 This is a game that can relate to all fans of Call of Duty or Battlefield since it closely parallels their structure and gameplay. It comprises two distinct areas: a single-player action-packed campaign with a fantasy plot, and a multiplayer mode with a fast-paced world and a well-developed system of progression. The multiplayer also contains five different levels of soldiers that allow you to unlock a particular set of weapons and to grow across separate trees of skill.
5.World of Tanks Blitz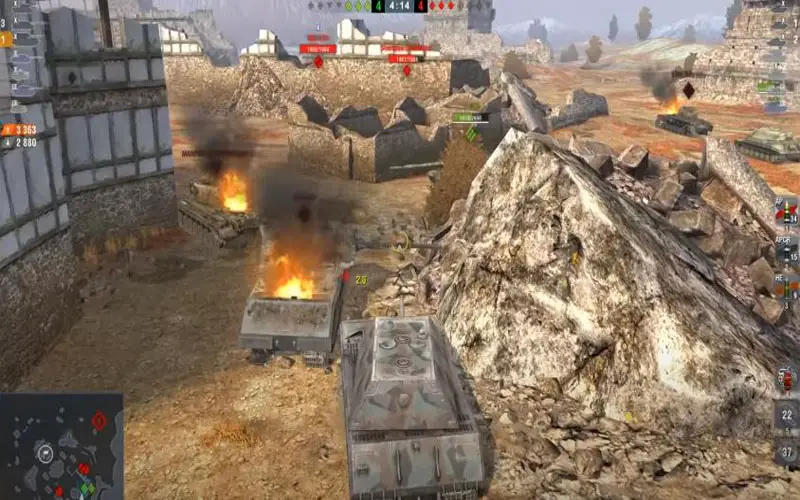 World of Tank Blitz is a fun game to play. After fighting them for several moments, it is exhilarating to actually score a kill shot on an enemy tank, and it is almost as thrilling to unlock new tanks to play around with in-game. In their types and descriptions, all the tanks are varied to the extent where it is very easy to tell them apart at a glance, let alone upon further inspection, which illustrates their complexities.
6.Roblox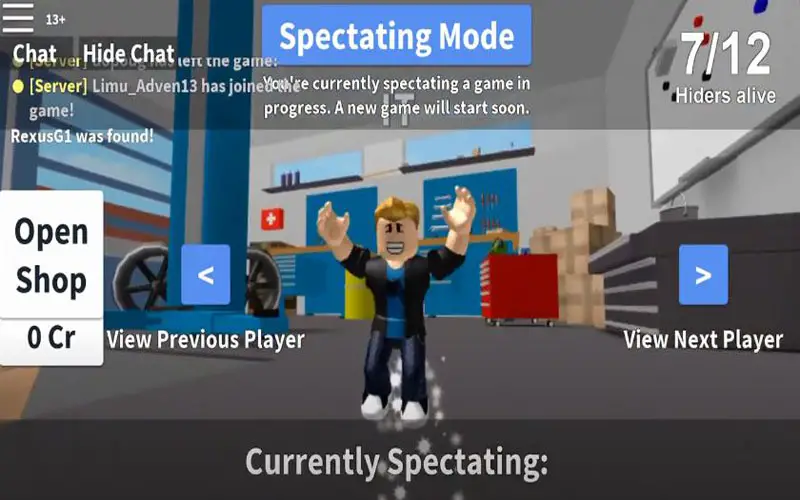 It is a free game that you can play on your Windows 10 computers from the Microsoft Store. You need to register an account for the game, then create an avatar. Roblox is extremely popular with kids, as it encourages players to make their own "games within the game." You can also create all sorts of equipment in the game, such as construction tools, weapons, transport objects, musical instruments, and many others. While the game can seem daunting at first, over time, you discover that it is easier than it first seems.
7.Fallout Shelter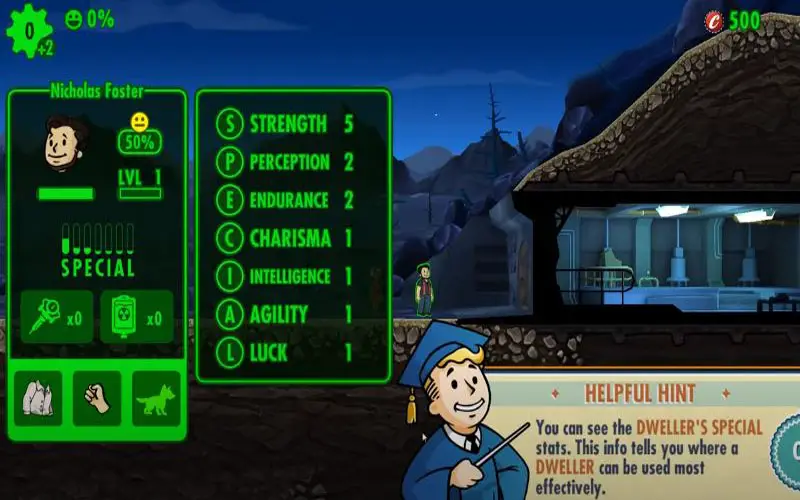 Fallout Shelter is a free game that turns you into an underwater Vault head strategist. Through offering them the right work, the right uniforms, weapons, and preparation, all to shield them from the Wasteland, you need to create the best Vault there is to make your people happy. You can also make any in-game payments with real money. There are a lot of choices to make, and that makes this game enjoyable and entertaining. That's terrific!
8.World of Warship
World of Warships is a free-to-play, multiplayer warfare game where players join mates and acquaintances in arena-based combat to challenge other teams. The aim of the game is to kill the other team or to win the map's control points. World of Warships is a game style "easy to play, hard to master" that facilitates cooperation and strategic strategy while offering a sense of personal development and growth.
9.Sniper Fury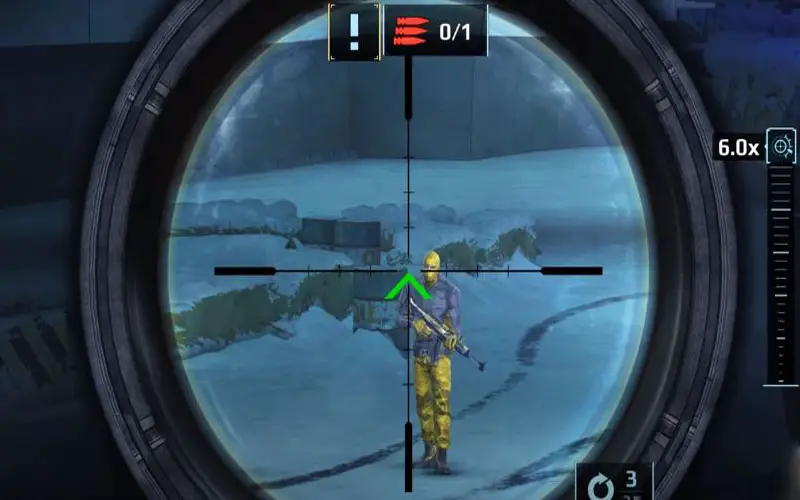 Gameloft does a good job of simulating a rifle's movements and the difficulties of keeping it steady as you take the shot. Your missions begin with you in a place from which you have to shoot enemies. In the beginning, you get essential power from the arsenal. Still, you can grow your arsenal and customize your weapons, gear, and bullets as you progress through the missions.
10.Dungeon Hunter 5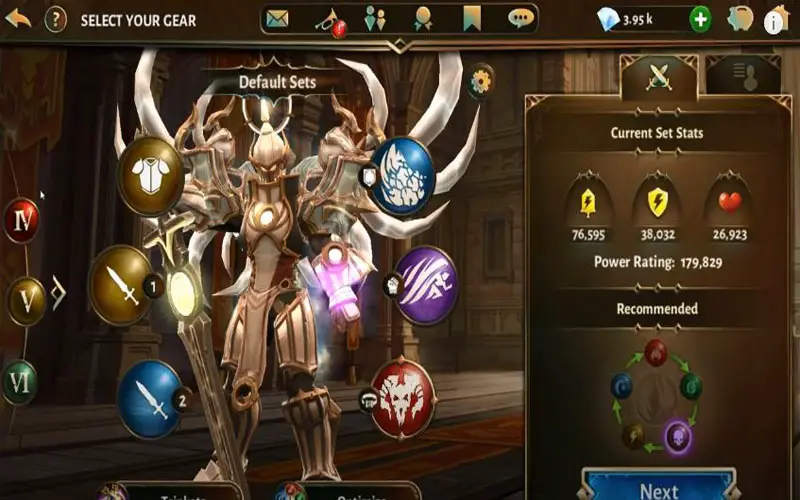 Dungeon Hunter 5 is an attractive and challenging game. The gameplay is simple, as you have to lead your hero, a bounty hunter, into a land of fantasy: the Kingdom of Valenthia. You may not have the ability to select between various classes of characters, but with the aid of the 46 armor styles and 150 weapons, you can improve the way your character battles.
More Best Windows 10 Compatible Games
8BitBoy
Age of Mytholog
A Valley Without Wind 2
Alan Wake
Amnesia
Age of Wonders
Alien Isolation
Arma 3
Alice: Madness Returns
ArcheAge
Assassin's Creed, II, III, IV
AudioSurf
Awesomenauts
Batman: Arkham Asylum
Battlepaths
Battlefield
Bejeweled III
Ben There, Dan That!
Binary Domain
Bioshock
Blade Kitten
Blake Stone
Bleed
Blades of Time
Bloodsports.TV
Bionic Commando
Borderlands
Breach
Broforce
The Bureau: XCOM Declassified
Call of Duty
Captain America : The Winter Soldier
Castle Crashers
The Cave
Cities : Skylines
Civil War II
Civilization V
Clickr
Clicker Heroes
Command and Conquer
Commandos 3 : Destination Berlin
Company Of Heroes 2
Counter Strike
Counter Strike : Global Offensive
Crusader
Crysis Crysis2 : Maximum Edition
Cubeworld
The Cursed Crusade
D.C. Universe Online
Daikatana
Dark Messiah of Might & Magic
Dark Soul
The Darkness II
Darkest Dungeon
Darkreign 2
Darksiders
Darkwood
Dawn Of War
Dead Effect
Deadpool
Dead Space
Deathtrap
Defense Grid : The Awakening
Deus EX : Human Revolution
Deus EX : The Fall
Devil May Cry 4 (Playable in Direct X10)
Diablo III
Dishonored
Divinity : Original Sin
Don't Starve – Playable
Doom 3 – Playable
Driver – Playable
Dragon Age : Origins
Dragon Age II
Duke Nukem 3D: Megaton Edition
Dungeon Defenders
Dungeons 2
Dungeonland
Dying Light
Earth 2150 Trilogy
Elder Scrolls III : Morrowind
Elder Scrolls IV : Oblivion
Elder Scrolls V : Skyrim
Eldorado : Halo Online
Elite Dangerous
The Escapists
ETHER VAPOR
Europa Universalis IV
Eve Online
Everquest
Everquest 2
Extreme Rise Of The Triad (Apogee Throwback Pack via Steam through DosBox.)
E.Y.E. Divine Cybermancy
Fallout 3 : Game Of The Year Edition
Fallout : New Vegas
Far Cry 2
Far Cry 3
Fary Cry 3 : Blood Dragon
Far Cry 4
Farming Simulator series
FTL: Faster Than Light
F.E.A.R.
F.E.A.R. 2
Final Fantasy IV, VII,VIII
FORCED
The Forest
Frogger (1997)
Frogger 2 : Swampy Revenge
Gabriel Knight
Game Dev Tycoon
Garry's Mod
Gas Guzzlers Extreme
Ghostbusters : Sanctum of Slime
Giana Sisters : Twisted Dreams
Goat Simulator
Godus
GRID
Grim Dawn
Grand Theft Auto, Vice City, II, III, IV
Guns of Icarus Online
Guild Wars 2
Guilty Gear Isuka
Halo 2
Half-Life 2 : Deathmatch
Hard Reset
HAWKEN
Heart's Of Iron 3
Hellgate London
Heroes Of Might and Magic III (GOG Ver)
Heroes Of Might and Magic X Legacy
Heroes Of The Storm
Hitman : Codename 47
Hitman : Sniper Challenge
How To Survive
Injustice : God's Among Us Ultimate Edition
Imperialism 2
Interstellar Marines
The Joylancer : Legendary Motor Knight
Judge Dredd : Dredd vs Death
Just Cause 2
Just Cause 2 : Multiplayer Mod
Kane & Lynch : Dead Men (Need to install xlive.dll.)
Kane & Lynch 2 : Dog Days
Killing Floor
Killing Floor 2 (Need to set KFGame.exe to run as admin.)
L.A. Noire
Lara Croft and the Guardian of Light
Lara Croft and the Temple of Osiris
Left 4 Dead
Left 4 Dead 2
League of Legends
Legendary
Legends of Norrath
LEGO MARVEL Super Heroes
Lords Of The Fallen
Magicite
Magicka
Maplestory
Mark Of The Ninja
Marvel Online
Mass Effect (launcher throws a UAC warning, if you still have UAC turned on)
Mass Effect 2
Mass Effect 3
Max Payne 3
Meltdown
Meridian New World
METAL GEAR RISING : REVENGEANCE
Metal Gear Solid : Ground Zero
Metal of Honor : Airborne
Metro 2033
Metro 2033 : Redux
Metro Last Light
Metro Last Light : Redux
Middle Earth : Shadow of Mordor
Might & Magic : Clash of Heroes
Minecraft
Mirror's Edge
Mortal Kombat Komplete Edition
Mortal Kombat X
Moto Racer Collection
Narco Terror
NBA 2K 2015
Need For Speed : Carbon
Need For Speed : Hot Pursuit
Need For Speed : Most Wanted (Original DVD Ver.) (2005)
NiGHTS into Dreams
Nosgoth
Obi & The Blind Forest
OMIKRON THE NOMAD SOUL
Operation Flashpoint : Red River
Orbital Gear
Orborun
Orcs Must Die
Orcs Must Die 2
Oregon Trail : Directors Cut
ORION: Prelude
Overlord
Overlord II
Painkiller Hell & Damnation
Path of Exile
PAYDAY 2
Peggle
Pillars Of Eternity
Planetside 2
Plants Vs Zombies : Garden Warfare
Platypus II
Portal
Portal 2
Pressure
Primal Carnage
Project Cars
Quake
Quake (GL Quake)
Quake World
Quake World (QL Quake World)
Quake 2
Quake 3 Arena
Quake 3 : Team Arena
Quake 4 : Special Edition
Rage
Rayman : Legends
Remember Me
Resident Evil 4 / Biohazard 4
Resident Evil 5
Resident Evil 6 / Biohazard 6
Resident Evil Revelations / Biohazard Revelations UE
Rift
Rise Of The Triad (Original) (Apogee Throwback Pack via Steam through DosBox.)
Rise Of The Triad (Redux. Steam Ver.)
Risen
Road Redemption
Rocksmith 2014
Ryse : Son of Rome
Saints Row IV
Sanctum
Sanctum 2
The Secret World
Section 8
Serious Sam 3 : BFE
Shadow Warrior : Classic Redux
Shadow Warrior (2014)
The Showdown Effect
Sid Meier's Alpha Centauri
Sid Meier's Civilization V
Sim City 2000
Skiddy the Slippery Puzzle
Sleeping Dogs (Original)
Sleeping Dogs: Definitive Edition
Slender The Arrival
Space Engineers
Space Hulk
Spec Ops: The Line
Star Trek Online
Star Wars : The Old Republic
State of Decay
Station Launcher
Strider
Stronghold HD
Stronghold 2
Stronghold 3
Sugar Cube : Bittersweet Factory
System Shock 2
Team Fortress 2
Teenage Mutant Ninja Turtles : Out of the Shadows
Tera
Terraria
The Incredible Adventures of Van Helsing 2
The LEGO Movie
They Bleed Pixels
Thief (2014)
This War of Mine
Time Gentlemen, Please!
Titan Quest
Titan Quest : Immortal Throne
Titanfall
To End All Wars
Tom Clancy's Rainbow Six : Vegas
Tom Clancy's Rainbow Six : Vegas 2
Tomb Raider (2013)
Tomb Raider I
Tomb Raider II
Tomb Raider II : Adventures of Lara Croft
Tomb Raider : The Last Revelation
Tomb Raider : Chronicles
Tomb Raider : Anniversary
Tomb Raider : Legend
Tomb Raider : Underworld
Torchlight II
Toxikk
Train Simulator 2015
Trine : Enhanced Edition
Trine 2
Tropico 4
Ultima VII
Ultima VIII
The Ultimate Doom (steam ver)
Unreal
Unreal Tournament III : Black Edition
Unturned
Valiant Hearts : The Great War
Viscera Cleanup Detail : Shadow Warrior
Warface
Warframe
Warhammer 40,000 : Kill Team
Warhammer 40,000 : Space Marine
Warthunder
Wasteland 2
Watch Dogs
Watchmen : The End is Nigh
Wheelman
Wildstar
Wing Commander III
Wing Commander IV
The Witcher: Enhanced Edition
The Witcher 2 : Assassin's Of Kings Enhanced Edition
The Witcher III
Wolfenstein: The New Order
Wolfenstein : The Old Blood
Woolfe : The Red Hood Diaries
World In Flames
World Of Warcraft
X-COM : Enemy Unknown
Ys VI : The Ark Of Napishtim
Zombie Driver HD 
These are some of the best compatible games for Windows 10. Majority of the games have gone through a thorough testing and gameplay trials, so the games do provide optimum perfomance and support for Windows 10 devices.
Did we miss any of your favorite Windows 10 games? Let us know in the comments down below.