Facebook is undoubtedly the biggest social media platform, with an active user of over 2.2 billion. Whether you refuse to register a Facebook account or have one that you can't access right now, finding some information on Facebook may be challenging but not impossible.
If you know the techniques, then it will be straightforward to search Facebook without an account yourself.
Facebook is an online networking site where users have access to comments, share photos, exchange links to news or other interesting stuff on the internet, and chat live and view videos.
With so many active users, the platform has already established itself as the most significant people search engine, allowing you to search for profiles, individuals, posts, events, and more. If you have a Facebook account, you can find anyone.
When searching the people on Facebook, you can use various possible ways to find anyone having a Facebook account, even if you don't have a Facebook account. You can search Facebook users by using their name, email address, and phone number.
You can also open Facebook desktop version on iPhone or android while finding the profile you are looking for on your phone.
However, you can only see the user details that they have allowed on their profile wall. In this article, we will look at some of the easy ways to search for Facebook without an account and learn more about user privacy.
How To Search Facebook Without An Account In 2022
The accessibility of other Facebook users and nonusers is ultimately determined by the privacy settings selected by the Facebook profile owner. These options can be configured to ban all users saved by the owner or be left available to generic search engines for public viewing.
The profile owner can easily restrict access thanks to the levels of restrictions.
Facebook does not allow many users to view its content without having a Facebook account. However, there is a good amount of data you can access from Facebook without having an account if you know the proper way of doing it.
Following are some different ways that you can use to find Facebook information without creating an account.
1. Google Search Tricks
One simple way to see Facebook without a Facebook account or any sign-in capability is to use a Google, Bing, or another online search engine to find specific information. Among all search engines, Google is the best platform to get the answer to almost every question in this world.
If the user has chosen to make their Facebook private, you won't have much luck with this process. Facebook's privacy settings allow a user to choose if they want the search engines to list or crawl their Facebook profile or not.
The online search returns a list of public profiles, including public leaders, athletes, well-known personalities, and personal profiles. If the individual has configured their personal privacy restrictions to restrict visibility, the profile will not appear in the search results.
Every account holder has the choice of making their profile searchable or hiding it from search engines, as well as limiting their profile's availability to other Facebook users.
From Google, there are two different ways that you can use to search Facebook without an account.
READ: Unlock Facebook Login In Blocked Region Safely
1.1 site:facebook.com "possible profile name"
To use this method, follow the following steps.
Step 1: Open your Google browser.
Step 2: In the Google search box, type site:facebook.com Name. Replace the word Name with the name of the people that you want to search.
Step 3: After entering the name, press enter key.
Step 4: Google won't show you the exact name. So, look for the name that matches with your search and then click on that name to open.
Step 5: Then the Facebook will show you all the names that you have searched. Look for the people and then click on their profile to see their details. You will be able to see the details that the user has made public.
READ: How to hide friends list on Facebook
1.2 Reverse Google Image Search
To use this method, follow the following steps.
Step 1: Open your Google browser and simply write the name of the person you are looking for.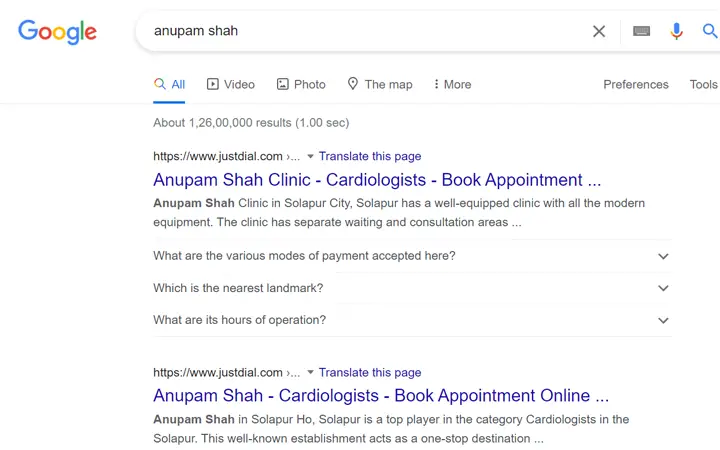 Step 2: Then, from Google's top navbar, select the images option.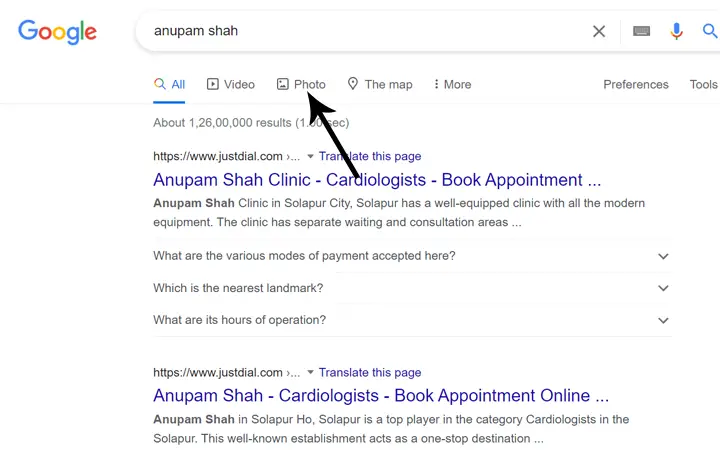 Step 3: There, you will see the photo of the users that you have searched. If he/she is very active in social media, you will easily find their photo in Google's image. You can also see that user's other social media account as well.
Step 4: Click on their picture, then tap on their link, and then you will be redirected to their social media account.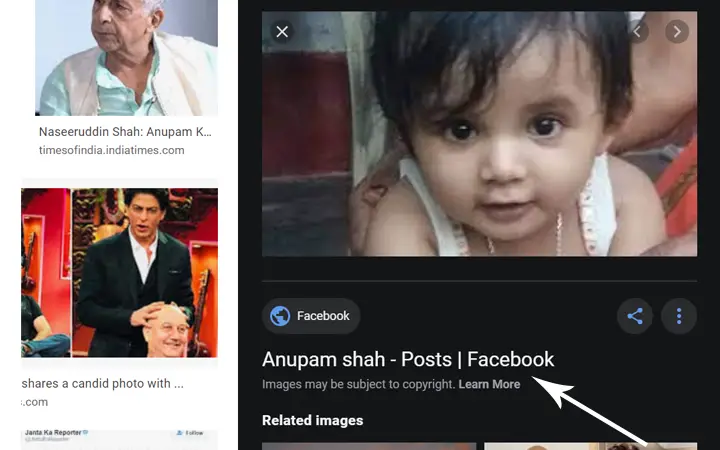 Always keep in mind that you can only Facebook search without account if the user you are looking for has allowed the access to let other people view them. But if you are looking for a business account or any popular face account, it won't be much difficult to look at those accounts even without having your own Facebook account.
2. Search Engines To Search Facebook Without an account
If you haven't been able to locate the Google search profile, try utilizing search engines. There are various free search engines that you can use to search Facebook without an account.
Like conventional search engines, social search engines allow you to narrow down the scope of your search using various criteria, including location information. This rapidly narrows your search to a specific area so that you don't have to work hard to find the people you are looking for.
You may look for someone without logging in or look for publicly available information about them on social media sites like Facebook. The matched account names and their recent actions from other social networking sites are displayed in the search result.
Some best social media search engines are "pipl". "Talkwalker social searcher" and social searcher .
2.1 Pipl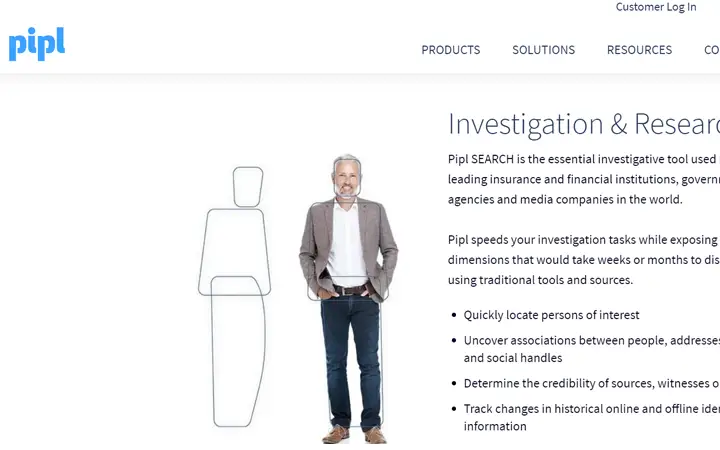 This website is completely free to use and has a very user-friendly interface. It aids in the identification of persons whose names are too common to be found in the Facebook Directory. If you know a person's location as well as their name, this is a wonderful choice.
Go To Pipl.
You may also use Pipl to look for someone by phone number or email address.
2.2 Talkwalker Social Searcher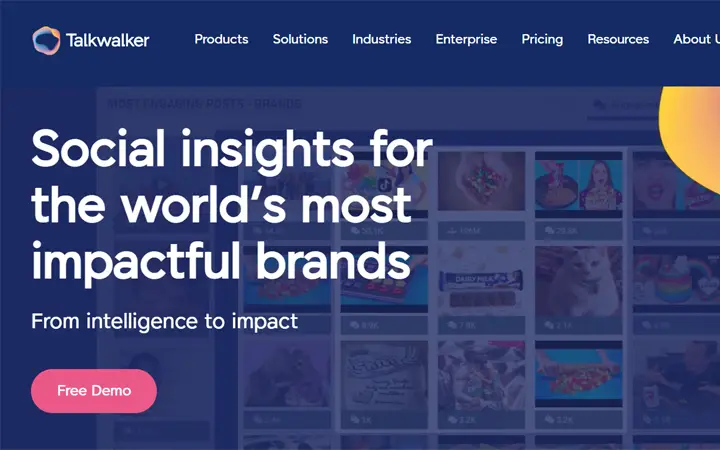 Talkwalker is a social search engine that is both comprehensive and adaptable. The free version allows you to search for mentions from the last seven days. If you're looking for information on a concert, a conference, or any other event, it may be really useful. You may also pay for a subscription version that gives you access to data from the previous year.
3. Facebook Directory
Basic level searches for persons, groups, and pages in the Facebook Directory do not require an account. It allows you to search for individuals, organizations, and sites, but again keep in mind that you'll only get results from users who haven't turned off public discoverability. It is one of the easiest ways to view the contents of Facebook with limited options.
If you aren't logged in, you must first show that you aren't a robot by completing the security check before proceeding. Following this fast security check, you have three options for browsing Facebook, i.e., people, pages, and places. Facebook made the sign-in procedure a little difficult to encourage users to sign in. You'll have to wait for the security check each time you click on a section or a search result.
Following are the steps that will help you to go through this process.
Step 1: This method won't work on your smartphone, so turn on your PC and then open your Google browser.
Step 2: In the browser's search box, type: www.facebook.com/directory/people or simply open the Facebook page, and at the bottom, you will see various options like people, pages, places, etc.
Step 3: You will see one row of alphabets and another row of numerical letters in the directory. So, from the alphabet, click on the starting alphabet of the person that you are looking for. For example, if you are looking for Tyler, then click on the alphabet T.
Step 4: Complete the security check and then locate the name that you are looking for. If you found the people, then congratulation, and if not, they are on Facebook with different names or have locked their profile.
In a similar way, you can find the places on Facebook pages. It will be even easier to find pages or places than people by using this method.
Facebook and non-Facebook users may now search for posts and information on a variety of themes and popular phrases thanks to the installation of Facebook Hashtags. This may open up a slew of chances to join broader conversations and engage people on themes they care about for companies.
Businesses may write postings ahead of time and tag them correctly so that others may discover them. A Hashtag Search Results page appears when someone clicks on or searches for a hashtag on Facebook.
They may also assist you in locating the individual you seek on Facebook, Instagram, or any other social media site without requiring you to join up or log in. Instead of using the 'first name & last name' search option, this method requires a bit more information.
If anyone has used hashtags in their post, you will view that post by simply opening your Google and then type www.facebook.com/hashtag/john. Just behind the hashtag, write the name of the business or people that you are looking for.
If you are looking for Instagram, go to the Google search box and type #john Instagram.
READ: Did Someone Block You On Instagram? Find out.
5. Take the Help of Your Friend
If the search methods mentioned above are not working and you cannot find the person you are looking for, you can take the help of your friend who has a Facebook account.
I know that you might not want to share with your friend, but if you really need to find someone, look at this method's bright side. By taking the help of your friend, you can easily find the person without having any difficulties.
Again, the privacy settings will determine how much information you have accessibility to. And, more often than not, you'll see more than you would if you searched from the outside. This strategy, like the others, isn't without flaws.
However, as long as you're not being creepy or stalking someone, looking up someone's Facebook profile without an account is your best option.
How To View Locked Profile Picture in Facebook?
Facebook allows you to conceal or lock your profile images and other photographs from certain people, non-friends, and strangers to protect your privacy. This function can help users preserve their privacy and keep outsiders, stalkers, and prying eyes at bay.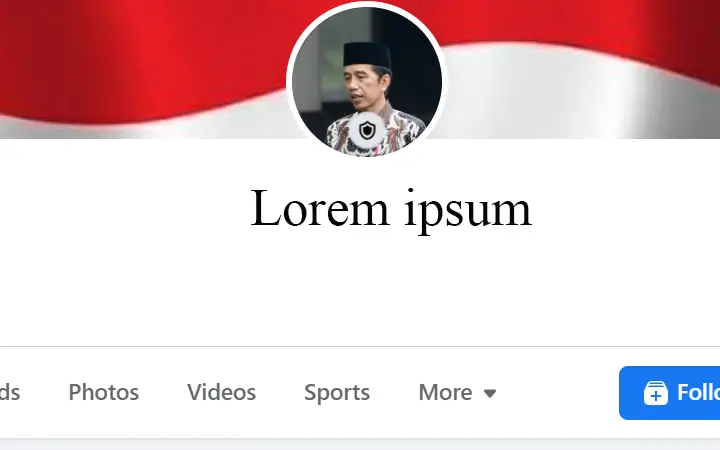 A closed profile means that no one can see your profile picture in an enlarged view, and it's used by users who don't wish to post a high-resolution profile picture in public. However, there is one trick that you can use to view the locked profile picture in a large way, but for that, you must have a Facebook account.
You cannot use an alternative method for that. You cannot view any detail of the user in a locked profile unless the Facebook account owner permits you. Here is how you can view locked profile pictures in large view.
For the restricted profile photo, Facebook uses a standard format or kind of URL. You may view the protected image in a larger format by altering some portions of the URL.
There are two varieties of URLs, the small 160 x 160 px image that is commonly shown on timelines. The other is the public URL for the expanded version of the same photograph. This expanded image will be the highest resolution available from the profile owner's upload.
READ: Upload Old Photos From Cameral Roll To Snapchat Without The Cameral Roll Text
To view a locked profile picture, all you have to do is go to the user profile picture and copy the link of that picture. Now paste that link in another window, and from that link, remove the sub links. Another way you can use is to use this link.
Replace the username with the Facebook id of that user, and then you will be able to view the profile picture of that ID.
Viewing Facebook Without Account
I hope this article has helped you to Facebook search without an account. A few years back, it was very easy to search for any people on Facebook without any account, but in recent years the security protocol of Facebook has been improved, which has set the limitation of only a few information that can be accessed without having a Facebook account.
So, if you are looking for your friends, celebrity, business sites, etc., try signing up for Facebook for individuals who want to connect in a good way. You'll obtain more info this way than if you attempt without logging in. If you have any questions or doubts, then let us know in the comment section.