Facebook is a great place for marketing as it is the largest social media network in the world. Every month, about 2.7 billion people log on to Facebook to connect with friends and family and learn about topics that interest them.
If you are a business owner and want to grow your business, Facebook is a great place to increase your business reach. The world is full of competitions, and in this competitive world, the one who can reach many audiences takes a speedy start.
In this article, we will see why Facebook marketing is necessary for your business. We will also learn about the various things we need to consider before running any business marketing campaign.
Other Awesome Marketing Articles
Why use Facebook Marketing?
There are lots of benefits that you can get from Facebook marketing. If you own a business, then with proper Facebook marketing knowledge, you can grow your business from small to large.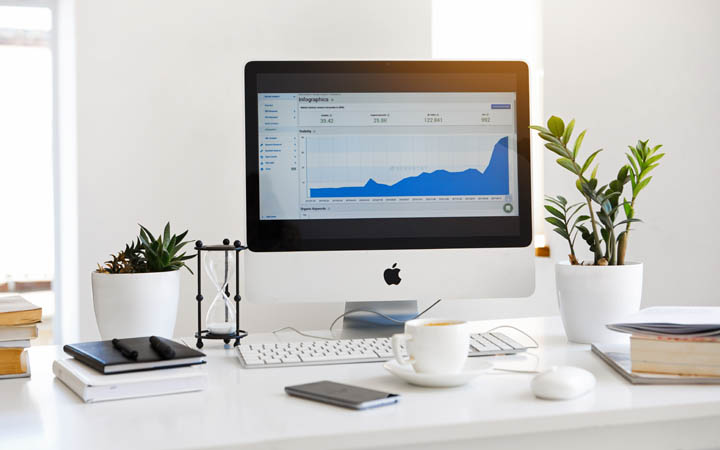 Facebook marketing helps many small companies expand online now, from attracting new clients to increasing brand recognition.
Almost 4.66 billion people use the internet. Roughly 60% of the world's total population. Out of these 4.66 billion internet users, 80% of the people have their Facebook account. This huge number makes Facebook a great marketing site for your business.
If you think that Facebook advertisement costs you a lot of money, then don't worry. According to place and business type, price varies differently, but in average analysis with almost $6, you can reach 1000 Facebook users.
The Facebook advertisement provides you lots of features for your targeted business and country. You can display your feature products to the target people and targeted places. E.g., if your product or service is related to people of age more than 60 years old, you can run the marketing campaign by targeting that age group.
READ: Opening Facebook's Desktop Version Website On A Phone
How to Set-up Facebook Page for Business?
Before beginning with the Facebook marketing strategies, the first thing you need to do is to create a good and attractive Facebook page. Creating a Facebook page is an easy task, and it won't cost you any money.
The Facebook page is used to share your products and services, divert your followers towards your website, and communicate with your followers. With a complete Facebook page, you can attract many visitors to your website or store.
READ: Can You Search For Facebook Profiles Without An Account?
Things to Consider While Creating a Facebook Business Page
For creating a good business Facebook page, you need to consider the following mentioned points:
For creating any Facebook page, first, you need to have a personal Facebook account.
On the Business page, you need to upload your brand profile and cover images.
Select the type of industry in which your business is related.
Mention your contact and website details.
You need to write few lines to describe what your business is about.
Mention your business opening and closing hours.
Review your page. Don't miss any details. Provide all the information that can be useful for the followers to understand and reach towards your business.
How to Engage your Followers to your Page?
There are some essential tips that you need to learn to engage your followers on your Facebook page. To engage your audience, you need to provide the content that your audience wants to see.
For that, you need to regularly update your page with some good content about your business product or services. The content can either be text, photo, or videos. Unless there's a special thing going on, don't write more than a couple of times per day.
On Facebook, not all people want to read those long paragraphs. It will just bore them, and most people will scroll without even looking at your post. So, only include the text's main point and with text, add relevant pictures or videos.
Before updating any new content, you need to ask yourself a question. From the audience's perspective, you should think about whether this post will provide me some information or just bore me.
Use of Facebook Groups for Marketing purposed
On Facebook, you can find lots of groups having numbers of members discussing a particular topic. You can join the groups that match your business and then share your ideas and content in that group.
By doing this, you can divert some of the group members towards your Facebook page. The more you give time to the Facebook groups, the more you will receive audience responses and feedback.
Occasionally, fans will form their own Facebook Group dedicated to your brand. Joining these communities is a safe way to ensure that the dialogue is constructive and truthful. Groups influenced by your brand demonstrate that your company has a devoted following passionate about what you do!
Use Facebook Advertisement
If you want to expand your business reach fast, the best thing you can do is boost your business post and page. Using the boost features of Facebook, you can reach thousands of users without even doing lots of hard work.
Facebook allows you to advertise by targeting the specific age group, region, educational levels, and even the gadgets people use to browse the web.
Ads may be purchased by the impression or by click. Facebook tells you when other people are bidding on ads close to yours, so you can see if yours is competitive. You can also set regular spending caps to avoid wasting the budget.
Don't just randomly waste all your budget in a random post. Make good use of the calendar to see which special day or festival is coming near, and based on that, you can boost the relevant ads.
Use of External Links
From Facebook, you can easily divert your audiences towards your website with just a link. Facebook posts with links receive more engagement than status updates, but not as many photos or videos. So, be sure to provide some additional text to explain why readers should click forward. Then you're ready to go.
Link posts are the simplest type of Facebook post to make. It's as simple as copying and pasting a connection into the status window. Facebook fills in the meta summary and picture for you. As a result, you'll get a great-looking post with no effort.
You can either create a post by sharing links of other industries or use your own company's link. Sometimes it is good to share other links to develop a good relationship with others, but most of the time, it's better to use your website links.
Study your Page Activities
Facebook allows you to monitor all your page activities. With the Facebook analytics tool's help, you can see the graph of your post engagements, monthly or daily followers' reports, monitor your ads, and many more.
Facebook Insights has some excellent website analytics. Consider what they say. Look at what you've shared lately to see if you can find out why you've gained or lost a lot of followers.
These analytics will help you to choose the right mix of contents. You will understand what your targeted audience wants to see from you. If you don't care and organize your page activities, your followers will lose interest in your page.
Conclusion
So, the above mentioned are few things that need to be considered if you are looking to create a Facebook marketing plan for your business. It doesn't matter what type of business you run. There are enough marketing options to customize your marketing efforts to suit your brand, your budget, and your time constraints.
There are lots of methods you can use to promote your business on Facebook. It would help if you separated some time for learning the various features of Facebook. I hope this article was helpful. If you have any queries regarding this article, then let us know in the comment section.