Galaxy Buds when they were first released, had so many bugs. I still use the first generation Samsung Galaxy Earbuds and waiting for the Galaxy buds pro to be delivered. This article guides you on how to reset Galaxy buds or restart them if necessary.
Galaxy Buds can be easily reset from the Wearable App, but there are different scenarios. The bonus tip allows you to reset the buds from the side touch panel themselves.
The first thing I noticed when I first got my Samsung galaxy buds was the volume was very low. I could barely hear the music while on a bus or out on the road and forget about the phone calls. The first year or so, I frequently had to disconnect or restart the galaxy buds to make them work properly.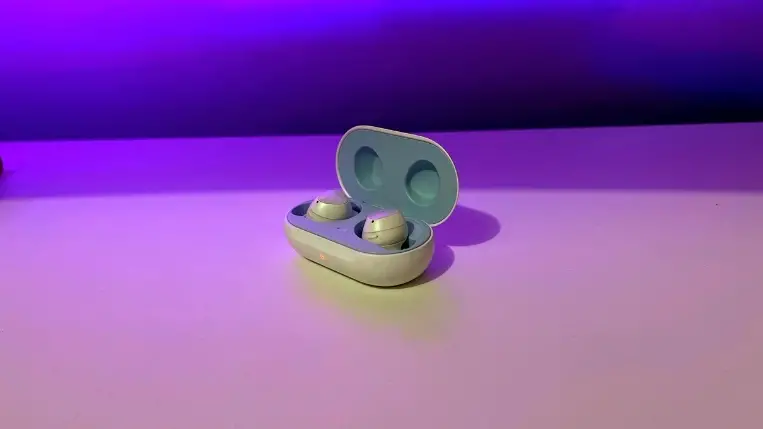 After constant software updates, I have no more issues with the phone calls of connectivity with the first-gen Samsung earbuds.
READ: I Made My Wired Audio Technica M50x Wireless[Review]
How To Reset Galaxy Buds Completely
If you are looking to reset galaxy buds to its factory settings, you can do so from the Galaxy Wearable app on your phone.
For you to reset your buds, your phone has to be connected to them throughout this process.
So to be the same you gotta keep a couple of things in mind while carrying out this process.
– Your phone has enough battery for the completion of this process.
– The Galaxy Buds have enough charge and should not die amidst the factory reset process.
Once we have those things in place, let get started.
Connect your Samsung galaxy buds to your phone and open the Samsung wearable app.
Scroll towards the bottom and find and open "About earbuds".
Tap on "Reset earbuds".
Confirm that you would like to reset your earbuds.
It only takes a couple of seconds for the buds to reset. After that, the phone will automatically try to connect to the buds.
Connect back to your buds and it will treat your old pair of Samsung earbuds as a newly paired device.
READ: Connecting Your Galaxy Buds To Your Laptop/PC
That's how you can reset your Samsung earbuds to their factory settings.
How To Restart Galaxy Buds
I had to restart my Galaxy Buds multiple times but haven't had to do this in a long time. Sometimes, only one earbud would connect or one earbud would run out of charge.
There are a couple of ways you can restart Galaxy buds. You can either:
– Remove Galaxy buds from your Bluetooth settings. I would not do this unless required as you need to pair them again and sometimes it can be a hassle.
– Putting them back in the case.
The best option that I advise you to do is to put them back in the case, but to restart them properly, do the following:
Disconnect them from any device they have been paired with. Not unpair, just make sure they are not connected to any device while putting them back in the case.
If you have time, Connect the case to a charger for a couple of minutes.
This will definitely restart your Samsung Galaxy buds.
Bonus Tip
If your earbuds are not connecting to a new phone or device and restarting or resetting the buds is not helping, you can also reset your buds connection from its touch panel. You can use them to control the media volume from the buds.
Put both of the earbuds back in your ears and long press on both of the earbuds and hold.
Keep on pressing for few seconds until you start hearing a continuous beep.
Now try adding or pairing the buds on the new device. If all goes well, you should be able to do this without any issues.
Finally,
That's all of the different ways you can reset your Samsung galaxy buds to their factory settings, restart them or reset them from the touch panel to pair them to a new device.