If you are on the market for a new laptop and are confused if are gaming laptops good for everyday use or not, this article will help you clear out your confusion. Every user is different and has separate needs that never coincide with another user. I recently purchased a Gigabyte Aorus 15P XD Gaming Laptop and felt the need to get this guide out to help others that are confused like me when I was trying to decide what to get.
Gaming laptops are good for everyday use, but in most cases an overkill unless your job is related to producing digital art, video editing, or some kind of CPU and GPU intensive tasks. The dynamics also change depending on how portable that laptop has to be and battery life also plays a crucial role as usually gaming laptops aren't designed to provide long battery life.
The answer is Yes and No and I will try to help you really understand your situation better as a user. Because the majority of us don't describe our needs first before going on a laptop hunt.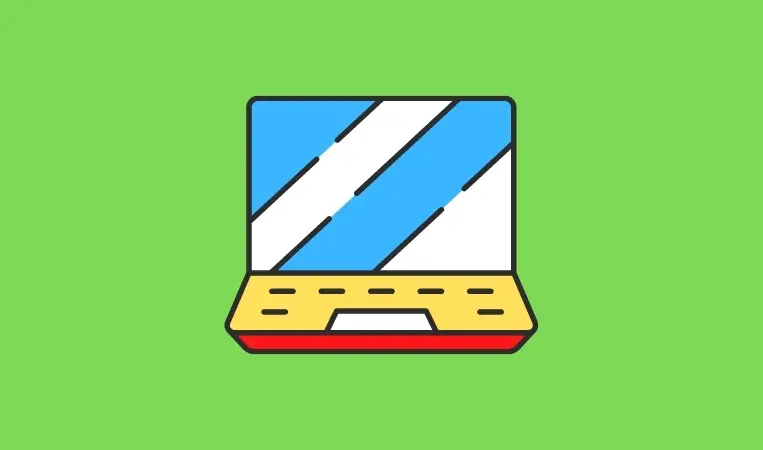 If we know what is the main task that laptop will be used for, it makes it so easy to cut down your choices. Not saying it'll be easy but the purchase will be more meaningful and maybe even improve your workflow.
You should read my ultimate laptop buying guide as well, but in this article, I want to outline the pros and cons of using a gaming laptop for everyday use.
Are Gaming Laptops Good For Everyday Use: Scenarios
I think it's easier if I lay it out in a table who should and should not go for a gaming laptop.
| Should Choose Gaming Laptop | Other Better Options Available |
| --- | --- |
| If you play games as well use the laptop for gaming. | Digital Creator who creates videos, edits photos and content online. |
| Desktop Replacement and mostly work from home. | Work from an office and takes the laptop with them. |
| Battery life is not an issue as you are mostly home. | Needs a decent battery life while on the go. |
| Usually not portable and heavy, new gaming laptops are power-hungry. | Prefers a more portable choice and not so heavy accessories to carry everyday |
| Does not really have a budget and is willing to pay the premium | Best bang for the buck and make use of every dollar spent on the device |
READ: Some of the best budget cheap gaming laptops to consider
Will You Play Games On Your Gaming Laptop?
It's a silly question to ask, but some of us might have this misconception that a gaming laptop will be more powerful and should be better for work. Well, that is not always true, gaming laptops are built with keeping gamers in consideration. The laptops are designed and configured for optimum gameplay and some laptops are even advertised on basis of how well a certain game performs on that laptop.
So, if you plan on playing some games and also use it for everyday use, yeah you should consider a gaming laptop. But if you are certain that you will hardly play any games or not much, you can get other laptops that have decent configuration, laptops with decent configurations can also run the majority of games.
It's for you to decide how much work and how much gaming will be done on the laptop and this will help you narrow your choices.
READ: What's a MUX Switch In a Gaming Laptop
Working From Home VS Office
If you are working from home and want to get a desktop replacement device, you can go for a specced-out gaming laptop. I use my laptop connected to an external monitor, wireless keyboard, and mouse and have been using this setup for a few years now.
The best part about this is, I can just disconnect the laptop and use it outside or on the couch and still have all the things and apps I need. For eg, If I want to play some games while sitting on the outside dining table, I can with a gaming laptop. You don't really have this freedom with a PC, with a PC even though you might get more power you are confined to that desk it's set upon.
On the other hand, if you are planning to get a laptop for the office and will be taking it to and back from the office, you should really think about it. If you are only using the laptop for office apps, emails, and web browsing, you can just get a decent ultrabook for eg the Lenovo ThinkPad that ticks all the boxes.
But if you are a graphics designer or an application that is required for work is very heavy and uses more resources, yeah a gaming laptop can be a good choice. But again, if you don't play any games on your laptop there are other affordable and better options on the market. And most of the laptops these days have decent configuration and are capable of light gaming.
READ: Advanced Ways To Split Your Screen In a Windows 10 System
Battery Life Is Factor To Consider
Most gaming laptops are not really capable of providing long battery life. The components in a gaming laptop are usually power-hungry and regardless of what the suppliers promise, getting a full day of work done a single charge is almost impossible I would say.
For eg, according to Gigabyte, the Aorus 15P XD provides an all-day battery life. Well, even though it has a large capacity battery installed, the most I get is around 4 hours. That's with light browsing, if I run multiple applications I will probably get less.
So, if battery life is a factor in play for you while buying a laptop, I would highly recommend looking at ultrabooks, or the new MacBook Air which provides superb battery life.
Wrapping Up
Again it's up to you to decide and describe what your needs are. But I assume that the things mentioned in this article will help you analyze your needs and make better decisions with your money.
For me personally, I choose a gaming laptop for my everyday use because I create content and also play some games sometimes. And since my laptop always stays at home, few hours of battery life is good enough for me.