In the year 2021, you will be getting lots of new surprises in the smartphone world. In 2020 we have already seen lots of foldable phones from Samsung, Huawei, Motorola, and Microsoft. Still, in 2021 LG is planning to introduce their first-ever rollable smartphone called LG rollable smartphone or LG slide. According to some rumors, it is said that the phone will be commercially available in June 2021.
LG has already amazed the world in 2020 by showcasing its first-ever rollable TV in an event called consumer's electronic show. After getting lots of positive comments from people regarding the rollable display, LG has started working on their next project for a rollable smartphone.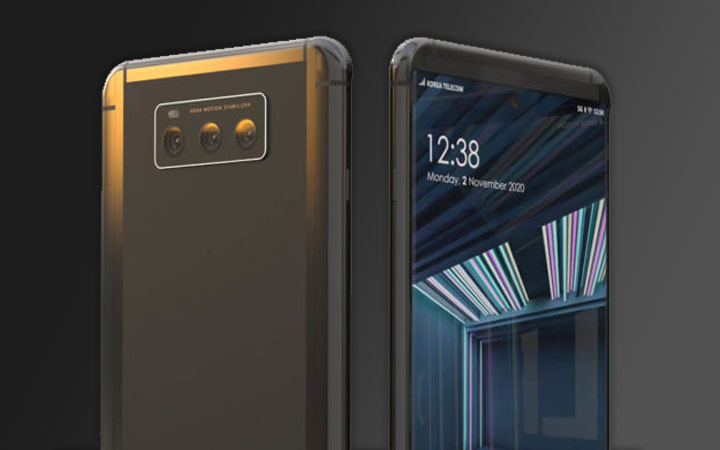 A few weeks ago, in South Korea's carrier intranet database, LG Rollable, also known as LG Slide, was registered. LM-R910N and the unlocked model number OMD-LM-R910N were identified as carrier model numbers.
Right now, we don't have all the exact specification details, but yet we have managed to collect some of the specifications that you might get in the LG rollable phone.
Rumored Specifications:
Display
7.4 inches rollable OLED display
Operating system
Android 10.0
Screen Dimension

Phone mode: 2428 x 1080(20:9)
Video mode: 2428 x 1366(16:9)
Productivity mode: 2428 x 1600(3:2)
Battery
4200mAh
RAM
16GB
Internal Storage
128GB/256GB
Rear Camera
64MP+13MP+12MP
Front Camera
32MP
Processor
Qualcomm Snapdragon 888
SIM
Dual SIM Support
Expected Tech Specifications
LG Rollable Design and Display
The upcoming LG rollable is rumored to come with 7.4 inches OLED display. The LG Rollable is aimed at expanding the display on both the phone's left and right sides, and it may be possible to motorize the operation. If not, to expand the view, the user would be able to manually pull on either side of the phone.
You will be able to expand the phone in three different modes, i.e., phone mode, in which you will get 2428 x 1080 screen resolution with an aspect ratio of 20:9. The second mode is video mode, in which you will get a screen resolution of 2428 x 1366 screen resolution with an aspect ratio of 16:9. Finally, a productive mode in which you will get 2428 x 1600 screen resolution with an aspect ratio of 3:2.
From the leaked photographs, the phones look premium. However, the build material for the phone is not disclosed yet. This smartphone is expected to have a triple rear camera setup aligned horizontally. We can expect that the camera might have a wide, ultrawide, and telephoto lens that we often see in such premium devices. Regarding the front selfie camera, we can expect a punch-hole camera design.
LG Rollable Processor, Storage, and Battery
LG rollable smartphone will be packed with all the latest technology. We have received the information that this smartphone will have a fast processor of Qualcomm Snapdragon 888 SoC and might run on the Android 10.0 or 11.0 platform. The powerful device will also have 16GB RAM, and the internal storage may come with a 128GB/256GB variant.
Talking about the battery life, the phone will come with a 4200mAh battery that will also support fast charging. The power adapter for this device will be Type C. Regarding the headphone jack port, and it is still not sure whether you will get it or not.
Availability and Price
We had previously learned that in the first half of 2021, possibly in March, the LG Rollable will launch, but today's leak confirms that the release date could be postponed to June.
Though we do not have official details on how much the LG Rollable would still cost, we have come to expect high smartphone costs to carry new technologies to the customers. We have already seen some premium folding devices like Microsoft surface duo, Huawei Mate X, Motorola Razr, and Samsung Galaxy fold costing $1400 to $2500. The cost of this rollable phone will also be in the same range. The latest rumored price for this phone is $2359.
Our Verdict
We are looking forward to how LG will introduce the world's first rollable smartphone. If LG successfully provides the phone that they are promising, then you can have both tablet and smartphone in a single device. However, we are a little worried about the motorized mechanism and the display quality of this phone.
In 2020 also we have already seen a similar display problem with the Samsung galaxy fold. There were lots of issues with the phone when they launch for the first time. Although they replace all the phones, it was inconvenient, and many users were mad about it. I hope LG will not make the same mistakes and delivers a beautiful rollable smartphone in 2021.
Other Phone Related Articles
What Is The Best Smartphone And The Dream Smartphone