Nowadays smartphone makes our work very simple and easy. There are lots of things that we can do with the help of our smartphones. We have lots of documents, paper works, and even important text messages in our phone storage, and sometimes we might need to print them out. Many iPhone users don't know that there are different easy ways on how print text messages from iPhone.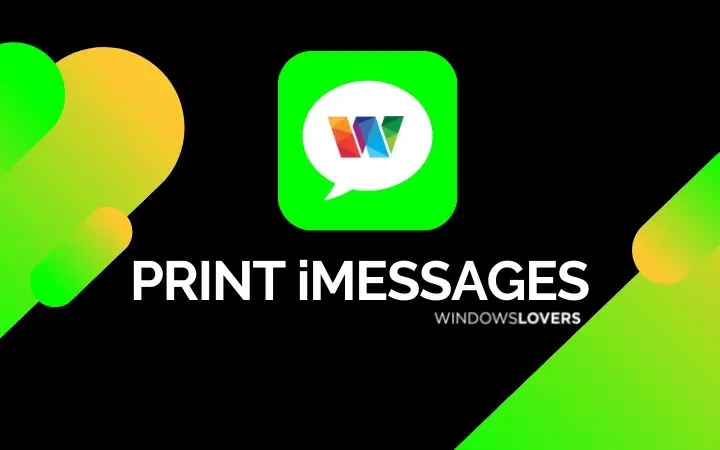 Those text messages can become valuable records for the job, school, and legal issues. Textual evidence can be crucial in courts, and it is frequently sought during discovery. This evidence is helpful in commercial or legal disputes between businesses and consumer-online seller issues.
How To Print Text Messages From iPhone For Court?
iMazing makes it super simple and simple to print text messages from iPhone for court. The free version of iMazing has a limitation of 25 items on the trial version. So, for someone who only needs to print few text messages, there are other free ways to do so too.
1.Print Text Messages From iPhone Using iMazing (PC or mac)
With the help of iMazing, you can easily connect your iPhone with your PC and then print any text messages or WhatsApp chats. This app is available for both Mac and Windows. You can also use iMazing to transfer files from a phone to your PC and I prefer this over iTunes.
If you want to print a lot of messages you need to purchase a license but that is very worth it. You'll need your iPhone, USB cord, and a laptop running Windows or macOS.
READ – Are you facing issues with Face ID on your iPhone?
To learn how to print text messages from iPhone for court using iMazing, follow the following steps.
Download and install the trial version for iMazing on your Windows or macOS from the link below.
Disclaimer: If you decide to purchase a full version of iMazing(which is sooo worth it, I will get a small kickback.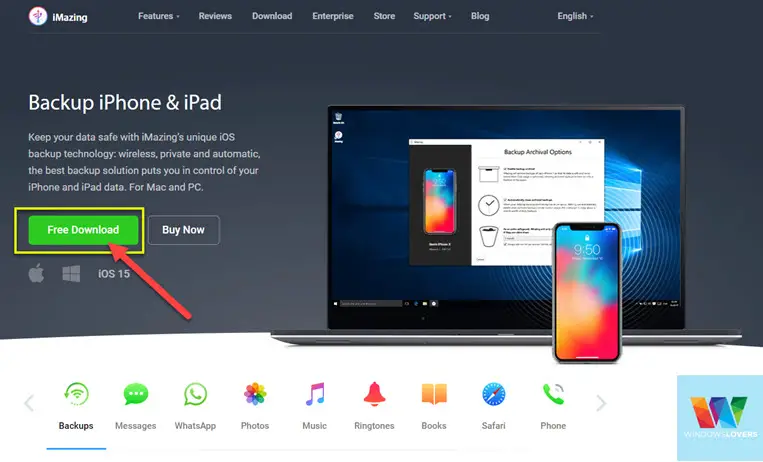 Connect your iPhone using the USB cable and make sure you tap the "Trust this PC" prompt on the iPhone.
Open iMazing and create a backup of your iPhone first.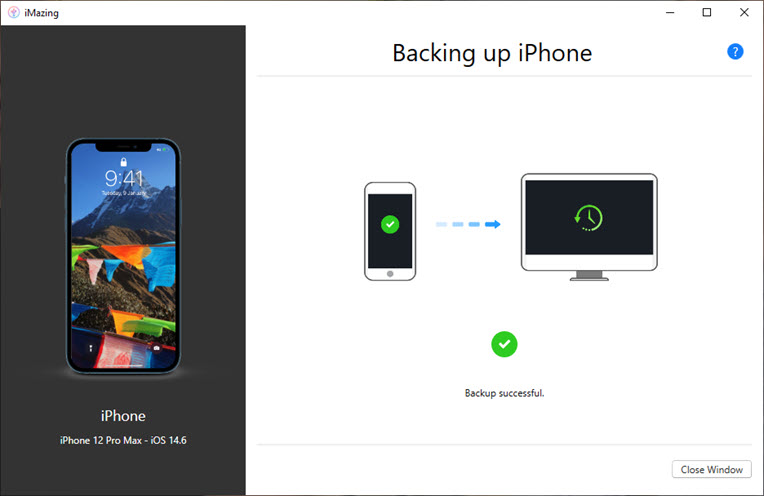 The backup process takes about a few minutes. Once the backup is completed, on the left you will see the backed-up device under "AVAILABLE". Click on the phone and it opens up a bunch of options on the right-hand side of the windows.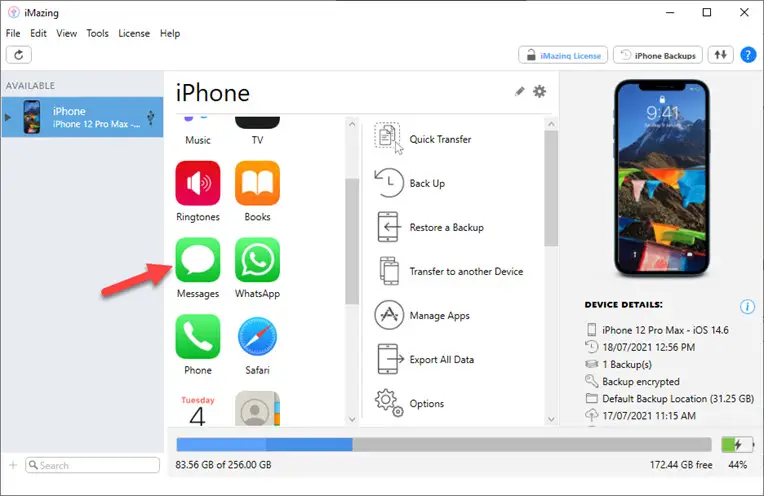 Click on "Messages", all the messages are loaded.
Select the date range of the message you would like to load and print
Hold the shift button and click on the messages you want to print if you only want to print selected messages only
Either you can directly click on "Print" or even export to PDF and print it from there
Like mentioned earlier, you need to purchase a license for iMazing which is definitely worth it if you want to print more than 25 messages.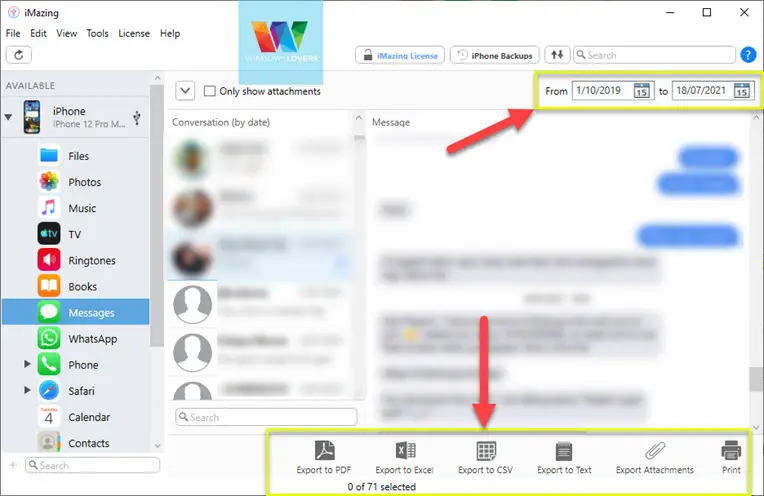 2.Print Text Messages From iPhone Using The Mail App
If you don't want to install any extra application on your iPhone, then by using the default iPhone mail app in your system, you can print the text messages. This method is very easy to use, but at the same time, it can be challenging to print long messages. So, when dealing with vast amounts of data, this is not an efficient technique. It will, however, come in helpful if you only need to print a few messages as a backup.
To learn how to print text messages from your iPhone using Gmail, follow the following steps.
Step 1:  First, open the text messaging app on your iPhone and then open the conversation you want to print.
Step 2: Press and hold the text message unless the copy option appears. Then once the option appears, tap on that option.
Step 3: Now, open the Mail app on your iPhone. Copy the copied text and paste it into the New Message form, then click 'Send.'
Step 4: Open your mail, then tap on a small arrow-like button in the bottom right corner. Select the option to print. Then choose an AirPrint-enabled printer from the list and start printing. That's all you have to do.
3.Print Text Messages From iPhone in the form of Screenshots
Yes, it appears to be quite simple. Everything on the iPhone screen, including conversation, maps, and text messages, can be screenshotted. If you simply need to print a few SMS, try taking screenshots of the chats and saving the photo to your iPhone's Photos app. You can use this method to collect text messages and then print them whenever convenient.
To learn how to print text messages from iPhone using screenshots, follow the following steps.
Step 1: On your iPhone, open the text chat. To snap a screenshot, jointly press and hold the 'Home' and 'Power/Lock' keys for a few seconds. Once you take the screenshot, click on the Done button, and then your photo will be automatically saved to the gallery.
Step 2: Select the message screenshots you want to print in the Photos app on your iPhone, then hit the share button, which appears like a blue-up arrow.
Step 3: To print the text message screenshots, look for the Print option and press it. Make sure that your printer supports AirPrint.
Step 4: Tap Print in the upper-right corner to select the number of copies or other choices you wish to print.
READ – Playing YouTube In The Background With Premium on iPhone
Conclusion
If you are in an urgent or away from your PC, the best method you can use is to take a screenshot or use the Gmail app to print the text messages. I hope that these simple methods have made printing text messages from your iPhone a simple way. If you have any doubts concerning this article, then let us know in the comment section.