Outlook is hand down one of the best email platforms out there along with Gmail and other competitors. It is my default mail application for mails on my Windows 10 machine. Outlook provides a lot of features like recalling an email, changing font sizes, and autocomplete email lists. If you are bored of using default Arial or Calibri fonts on Outlook, this guide shows you how to change default font in Outlook desktop and Outlook web.
You can change the default font in Outlook 365/2019 desktop app and Outlook on the web too.
How To Change Default Font In Outlook Desktop App
You can change outlook default font following this guide on Windows and macOS as well.
Open Outlook and click on File (Top left corner) > Options.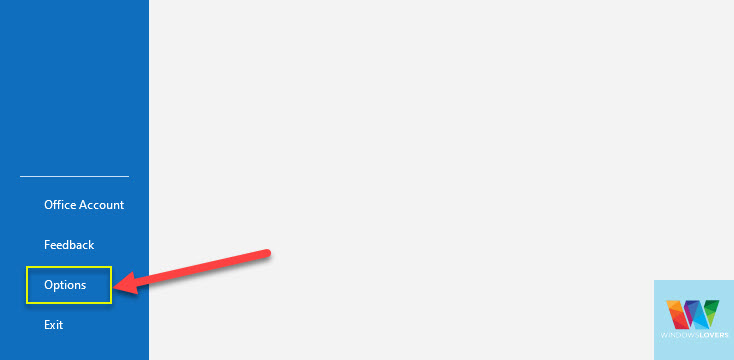 From the options on the left, click on "Mail" and open "Stationery and Fonts" from the options on the right.
This opens up a new window that allows you to change the font Outlook uses as default for different kinds of emails and replies.
To change the default font for sending new emails or replying to one, click on the Font button next under "New mail messages" and "Replying or forwarding messages".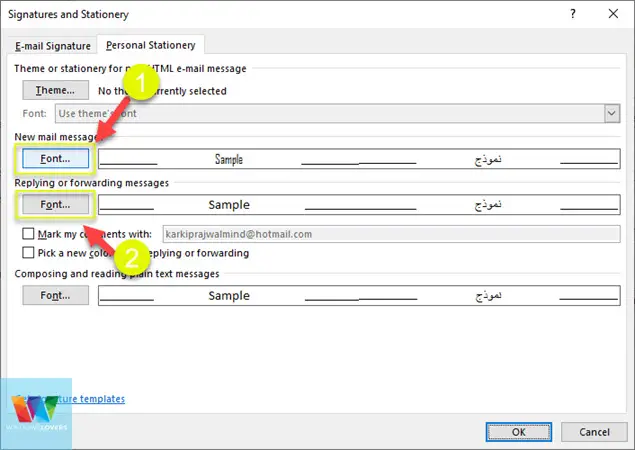 On the new window that pops up, click on the drop-down list under "Font". Changing this will change other respective fonts as this is the base font for others.
Click on "OK" and now if you try and send a new email, it should automatically be set to the font you selected earlier.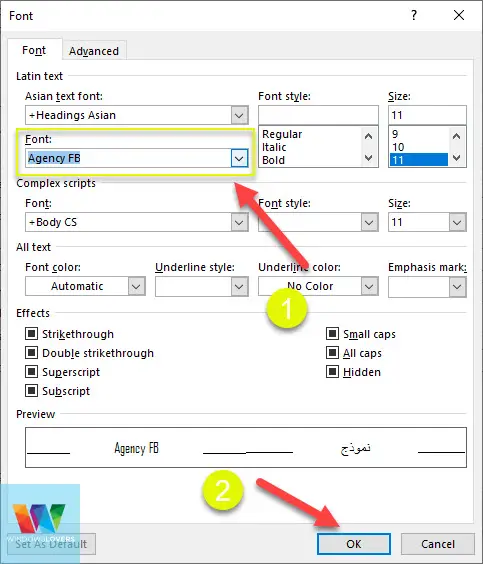 If you would like to have the same or some other fonts for replies, make the same changes for the "Replying or forwarding messages" section as well.
Any email you are preparing on Outlook has its own text editor as well. So, if only some emails need a different font, you should do so directly from the text editor options instead of changing default font in Outlook app. This will save you some time instead of going back and forth between these font settings.
Changing Outlook.com's Email Font
The Outlook web version also provides a lot of customization options. Like on the Outlook desktop app, you can change default font for emails on the web version too.
When inside outlook.live.com, click on the Settings icon on the top right corner of the screen.

Click on "View all Outlook settings" which opens up a whole bunch of different options you can change.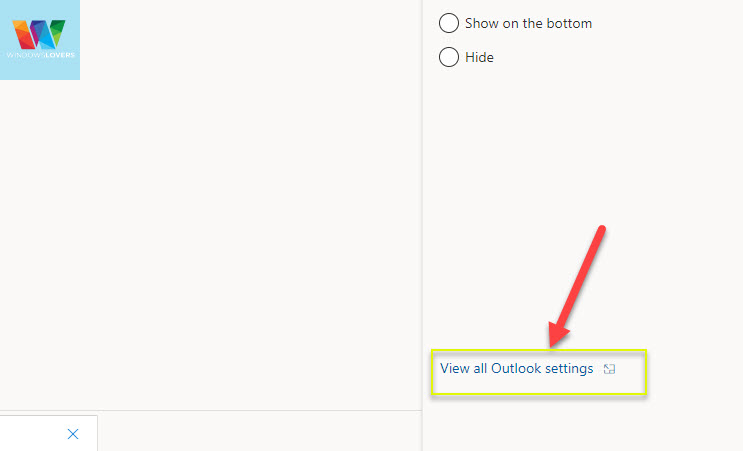 Select "Mail" on the left-hand side of the window and click "Compose and reply".
Be default "Calibri" is set as the default font to be used for new emails and replies.
Select any font that you would like to be used instead of Calibri.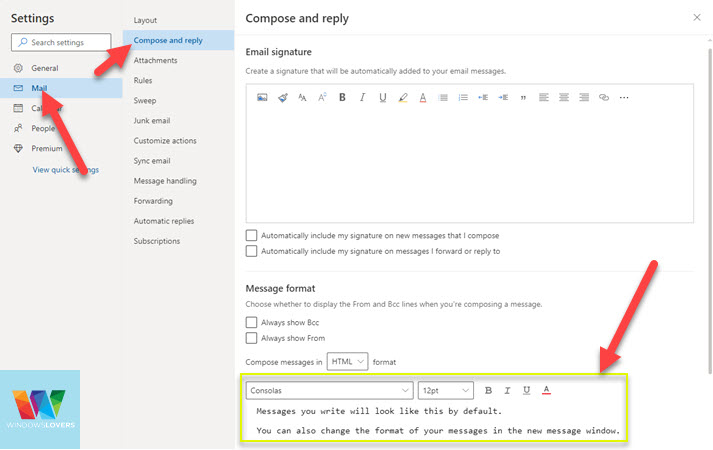 Make sure you hit the "Save" button that pops up on the bottom right corner after you've made the font changes as you prefer.
Close the settings window and try writing a new email or replying to an old one. The font should be set to the one you selected and not Calibri anymore.
Like on the Outlook web app, you can set a different font for a specific email you send out using the text editor options.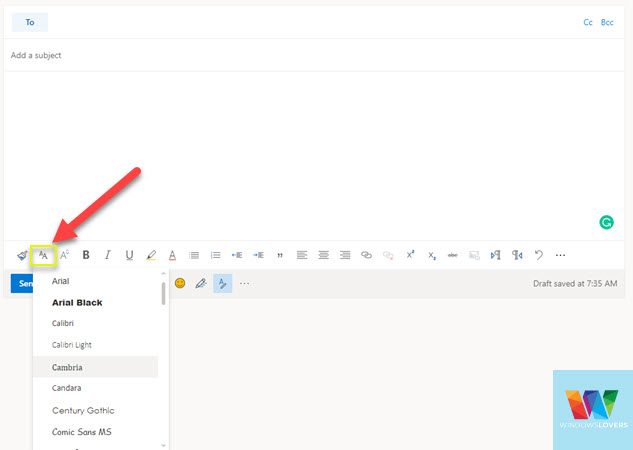 When typing a new email, click on the icon with two "AA" and this brings up the font selector for this email. Once the email is sent it will revert back to using the default font set for Outlook emails on the web.