Whatsapp is one of the most widely used social messaging apps these days. With a record of serving more than 27 billion messages last year, it was no doubt that it would catch the eyes of Facebook. This post is dedicated to helping you download WhatsApp for Windows 7 PC with or without Bluestacks. Facebook recently acquired this social messaging giant and it's believed to bring new features in the coming time. Facebook recently introduced a "seen" feature where users will know when their messages have been read. Though some might find it annoying, this feature might come in as handy for lots of users.
Download Whatsapp For Windows 7 2021 Update
Whatsapp has released a dedicated Whatsapp app for Windows and macOS but it's exactly the same as using the web version. Lol, why even bother releasing an app that does exactly the same thing as the web version does? I am not sure if I am missing the bigger picture but as of the time I am updating this article, you cannot make calls using the Whatsapp PC app or the web version. This might not be a deal-breaker for most users but for me, I want to be able to make calls as well and since it's synced with the Whatsapp on my phone the dual notifications are annoying at times. 
If you are okay using Whatsapp on your Windows 7 PC without the capability to make voice or video calls, you can download the app for free from their official website.
1. Using The Official WhatsApp App
First, go to Whatsapp's official website and download the application installer.
Once downloaded, open the installer and within few seconds, it will take you to the page where you add your mobile phone or pair the desktop Whatsapp app with your phone.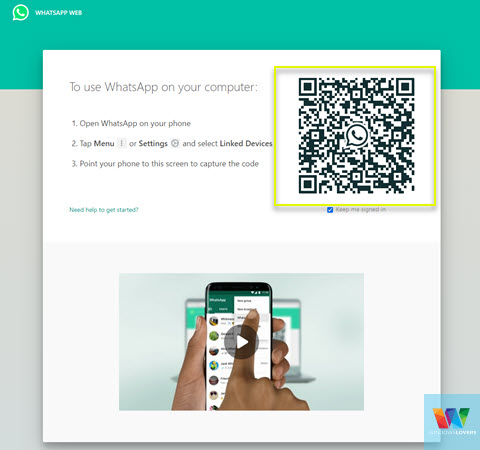 On your phone, open the Whatsapp app > Settings > Linked Devices > Link a Device. 
Scan the QR code on the screen with your phone and it should log into WhatsApp automatically.
READ: How To Install WhatsApp on iPad Jailbreak Or Not
1.2 WhatsApp Web Is Much Quicker
WhatsApp's web version is exactly the same as the desktop app. The only that differentiates between these two is that on the web version of the app, sometimes I had to add the computer again.
This has happened only once and it might have just been a change in the IP address of my PC or some other one-time glitch.
If you have to have access to the voice and video calls, at the moment the only way you can get access to making WhatsApp Voice/Video calls is using Bluestacks or Noxplayer.
There are hundreds of android emulators available out there but these two are the best and easy to use as compared to other available apps.
2. Download And Install Whatsapp On Windows 7 Using Bluestacks
Bluestacks is an Android emulator and is available for free to download and use. This basically allows you to access the Google Play store to download and install any android app of your choice.
Go to the Bluestacks download page and click on "Download Bluestacks".
Once downloaded, open the installer and click on "Download".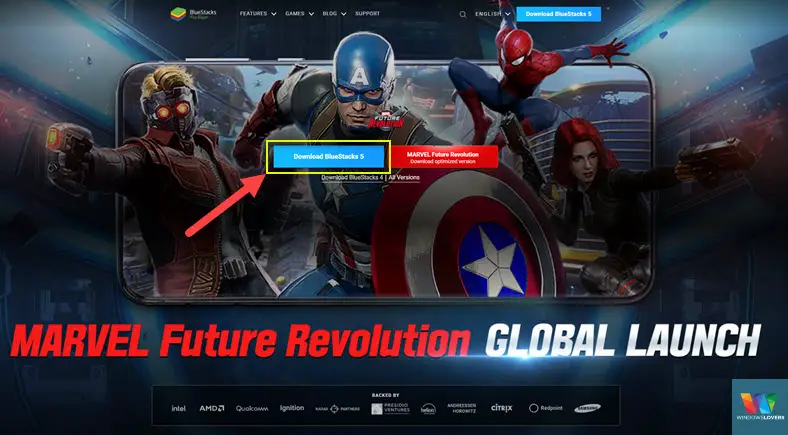 The installer will then download all the required installation files for Bluestacks. There are other offline installers available as well but this ensures that you are using the most recent version of the app.
After the download is completed, open the Play store and sign in with your Google account. This is necessary as you won't be able to download any apps from the app store without signing with your Google account like on a phone.
READ: Resolve Google Play Service Keeps Stopping Unexpectedly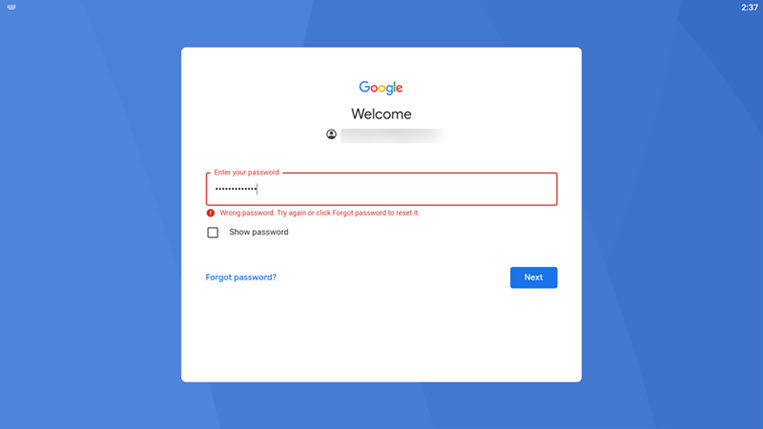 After you've signed in with your Google account, search for and download Whatsapp from the play store.
When the download and installation process has been completed, you might be requested to restart the Bluestack application. Please restart the app as requested, if not you can process to configure Whatsapp in Bluestacks.
If you are currently using Whatsapp on your phone or other device as well, configuring it on Whatsapp inside bluestacks will unregister that device. You can always log back in on your other device, but you cannot be logged in on two devices at the same time. For anyone looking to keep logged in to both of the device, web version of the WhatsApp app or the WhatsApp app for Windows 7 will be your best option. 
Click on "AGREE AND CONTINUE" and enter your mobile phone number in the next window.
Enter the 6-digit code you've received on your phone.
Once confirmed, the app might request permission to download the backup from your Google account if you have been using WhatsApp for a while. It's up to you if you need all those chats or groups.
I am choosing to restore the data from my Google account as it's only for test purposes.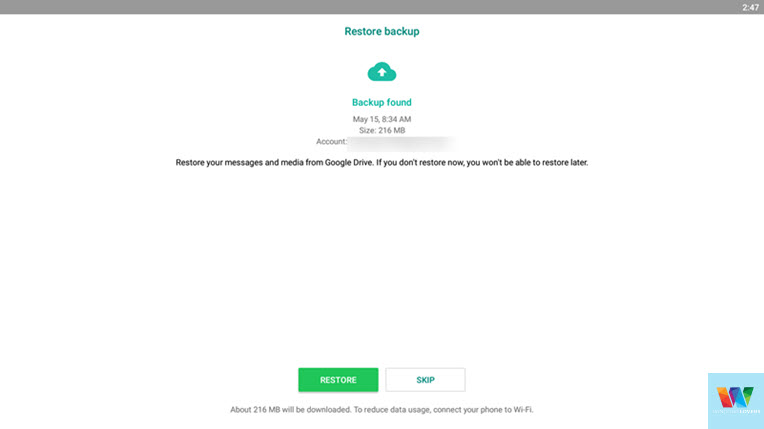 You are asked to enter your Profile info once again, your profile photo however is synced if you choose to restore your WhatsApp backup.
Finally, after you've entered all the account credentials correctly, you will be taken to WhatsApp's dashboard.
You can now make WhatsApp videos or Voice calls from your Windows 7 PC.
3. How To Use Noxplayer To Use Whatsapp On Windows 7 PC
The Noxplayer and Bluestacks work almost exactly the same and I would just stick to using Bluestacks over any other android emulator.
For some reason, if you need to find an alternative for Bluestacks, Noxplayer is your best bet. I cannot confirm this but after using both of the emulators, looks like they both are built on the same platform. The UI is quite identical, the controls and overall experience are the same.
Go to Noxplayer's website to download the installer for free and install it.
One thing to pay attention to while installing this application is it comes with a preselected option to install Avast and AVG antivirus. Just make sure that you unselect these options while installing the Noxplayer.
The process to install and configure the Whatsapp application is exactly the same as on Bluestacks.
Please follow the steps mentioned above to download, install and configure WhatsApp inside the Noxplayer.
Using WhatsApp On Your Desktop Or Laptop
I personally stick to using WhatsApp on my phone and no other devices as the hassle of reconfiguring the app every time is not worth it. While I am on my computer, I just use the web app which does the job for me.
For anyone looking to use and download Whatsapp for their Windows 7 PC, hopefully, this article was helpful. If you have any further queries or questions, please leave them in the comments section below.