Monitors or the display screen were one of the best inventions by apple. Being able to see and interact with the work we are doing on the computer, provides whole new level of experience. Even though, sometimes we might find it hard to cope with the screen's orientation and might have to change the orientation. How to rotate screen in this situation?
If you are trying to play a game or an app and the change in orientation of the screen is because of that application, you might want to consider that. But, if you have a monitor that pivots to landscape or portrait mode, you might want to learn how to rotate screen on your computer.
Also Read: How to Play YouTube In Background on iPhone/iPad/Android
We will also consider how to rotate screen on iPhone, iPad, android etc.
How to Rotate Screen on Windows 7, windows 10
Windows has some of the best features when it comes to user friendliness and compatibility. Rotating the computer screen's orientation being one of them. There are number of ways you can use to rotate your screen on windows 7, windows 10.
Rotating Screen on Windows: Using Keyboard Shortcut
Let's assume you are playing a game and the screen changed its orientation. You have two choices. You can either go back to your desktop and see if fixes the orientation or use the keyboard shortcuts mentioned below and fix your screen's orientation.
Press "Ctrl" + "Alt" + "the arrow keys on the keyboard".
Note: Depending on the arrow key pressed, the screen will be flipped accordingly.
This should rotate computer screen on windows 7, windows 10, 8, basically any windows device.
Only sometimes, this shortcut does not work. There is no need to panic though, there are other ways you can rotate the screen.
     2.Rotating Computer screen on windows: From Control Panel.
This method is far more simpler and can be done on any PC with windows installed on it.
Open your desktop and right click on it and open display settings.
Note: this might be different for windows 7 and windows 10.
For Windows 7
If you are using windows 7,
Open control panel. Start > Control Panel. Or Press "Windows key" + "R" on your keyboard and type "Control" and hit enter.
Go to display and then open screen resolution.
If you have multiple monitors, select the monitor that you want to rotate the screen orientation.
if you are not sure which monitor is which, click on detect and that should show you the number of the screen.
Select that monitor and under "orientation" select the orientation that you would like. This only gives you the option to put it on landscape or portrait. If you want more orientations, you should stick to the keyboard shortcuts that I mentioned earlier in the post.
For Windows 10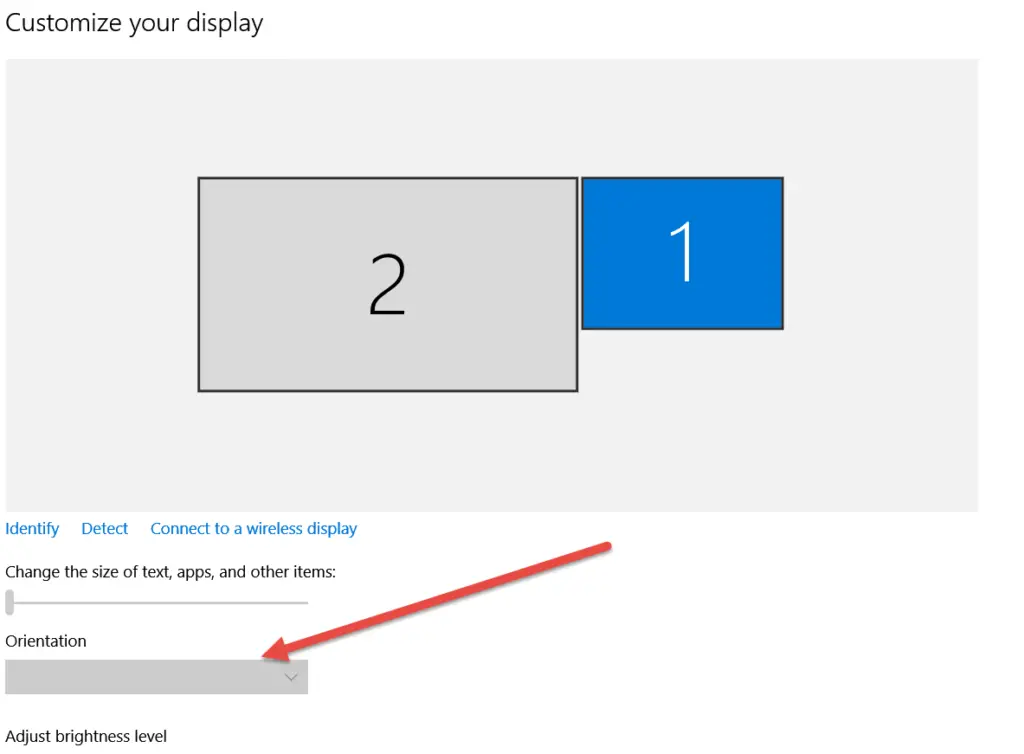 For windows 10 users, its simple.
Right click on the desktop and open display settings.
You should see that the active screen is shown if you have more than one monitors.
If you look just below that, you will see orientation option.
Select the orientation you want and you are done.
How To Rotate Screen On Mac OS
Apple users can rotate their screen from the system preferences, but you need to press few buttons too.
On your keyboard hold down "command" + "alt option" key and open system preferences.
While holding the two keys, open "Display".
This should now open display settings and if you pay attention, you will see an option that reads "Rotation".
Select how you would want to rotate the screen and save the changes.

How to Rotate Screen On iPad, iPhone, iOS devices
Rotating the screen orientation is same on all the iOS devices, you do it from the control center.
Swipe up from the bottom of the screen and this should bring up the control center.
It's basically the fifth icon a simple lock icon. Toggle that on or off and this will change whether to rotate your phone/device's screen or not.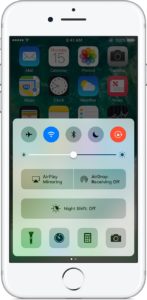 How to Rotate Screen on Android Phones, Android Tablets.
Rotating the screen orientation on any android device is exactly same.

Swipe down from the top of the screen and this brings the notifications and options for your device.
On the top bar, you should see different options such as GPS, WIFI, Mobile data etc. One of them should be screen rotation. Toggling that will toggle your device's ability to change screen orientation when you change your phone's orientation.