YouTube is undoubtedly one of the major social platforms for media consumption these days. Every day over 1 Billion hours of video is watched on the platform itself making it the second most popular website among every other website on the internet. With the improvement in video tools and devices used to make these videos, the videos uploaded to YouTube are getting much bigger in size. That means that for anyone to have an uninterrupted stream, you have to have a decent internet connection. If you are struggling and have a limited data connection and want to learn how to make YouTube videos load faster on your current connection, you can try the below-mentioned tips and tricks.
YouTube has caching servers in multiple locations around the world, so we hardly see any issues these days while watching YouTube videos. If you would like to learn more about how YouTube delivers its videos, howitworksdaily.com has a good article on it.
For some reason, if the internet is choppy, and you are really struggling to load YouTube videos, you can try a couple of different things.
How To Make YouTube Videos Load Faster On PC
If you are on a PC, you have to make sure you are not facing any internet connection issues to start with.
Use Microsoft Edge Browser
The latest version of Microsoft Edge browser is based on Chromium. Edge browser is believed to consume less RAM and CPU, making it very lightweight and leveraging maximum bandwidth for loading YouTube videos.
If you use Google Chrome, Firefox, or any other web browser they might be eating away the available bandwidth on your Internet Connection.
Use Google's DNS
I have personally switched to Google's public DNS couple of times in the past, in some cases, I have seen a significant boost in response and download time. Try using Google DNS and see if it helps you load YouTube videos faster than before.
In my previous article on how to fix err_address_unreachable On Windows 10 and Chrome, you can find step-by-step instructions on how to manually use Google's DNS.
Close Background Apps
There might be multiple applications installed on your system and they might be running in the background and eating away the available network speeds.
One of the quickest ways is to get into the task manager and see what apps and services are taking up the network resources.
Right-click on the bottom taskbar and open the "Task Manager".
If it opens a minimal version of the task manager, click on "More details" to open the full view.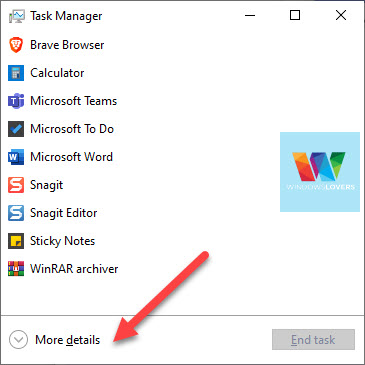 Click on the "Processes" tab and then the "Network" tab which will sort all the apps and services that might be running in the background according to their network usage.
Monitor it while you are loading a YouTube video and look for anything that does not look normal. It might be an app or a service that you know is not required or your computer might be affected by a computer virus and malware that might clogging up your internet connection.
If everything looks okay, what you can do is use a plugin and always load the standard or lower-quality YouTube videos. This will make sure that the videos load on time and if you wish you can increase the playback quality from the player later on.
Have you ever noticed that while the video is still loading, you try to change the video to much lower quality but it does not register? Yup, using a plugin to always load lower-quality videos should help you resolve this.
Google Chrome Improve YouTube Plugin
Go to this link and download the "Improve YouTube Plugin.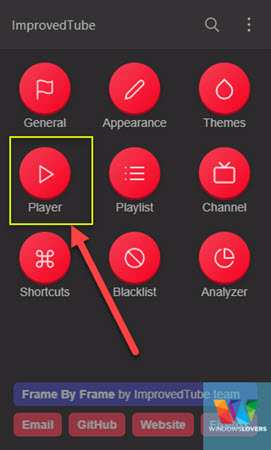 Once installed, from the plugin options go to "Player" > "Quality" and select a lower quality.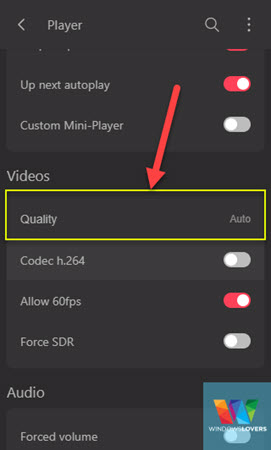 Doing this ensures that all other YouTube components on the page load as well and put less pressure on the website while loading videos.
If you are looking to speed up videos on the YouTube mobile app, you can go to the "Video quality preferences" and choose "Data saver".
Tap on the icon on the top right corner > Settings > Video quality preferences.
Better Connection Means Faster YouTube Videos
Unfortunately, the only solution to have faster YouTube video download speeds is to have a decent internet connection. If the videos are not buffering only on your computer, the issue might be with your computer and not the internet connection itself.
So, it's very important to know what is the root cause of the problem instead of trying to fix what's not broken.