Have you ever tried BitLocker for Windows 10? It would be best if you took the appropriate precautions to secure confidential data stored on your devices. For that, BitLocker is an easy way to encrypt all of the data on your computer to keep it secure from prying eyes.
To encrypt disk sizes, BitLocker employs the AES encryption algorithm with a 128-bit or 256-bit key. If a hard disk is stolen and used on another device or where someone has physical access to the drive, it preserves the data.
In this article, we will learn what BitLocker is and its importance. We will also guide you through various steps to help you set your Bitlocker for your essential files and data.
What Is BitLocker & How To Use It?
BitLocker is a Windows-only encryption tool that can encrypt your whole drive and shield you from unwanted modifications to your device, such as threats at the firmware stage. BitLocker is supported in almost every version of Windows. But if you are using Windows 10 Home, then I am afraid that you won't be able to use Bitlocker.
BitLocker has also added encryption to entire drives and removable drives. Windows is constantly upgrading data security by enhancing existing features and introducing new ones.
How To Enable BitLocker?
As BitLocker does not support Windows 10 Home, you have to make sure that you are not using the Home edition. To check which version you are using, right-click on 'This PC' and then click on the properties option. In the Windows Specification area, you can see the version of Windows that you are using. After verifying that you are using a supportive BitLocker version, you can move to the following steps.
Step 1: In the search box, type 'Control Panel' and open the control panel.
Step 2: In the control panel's search box, type 'BitLocker Drive Encryption' and then select to open.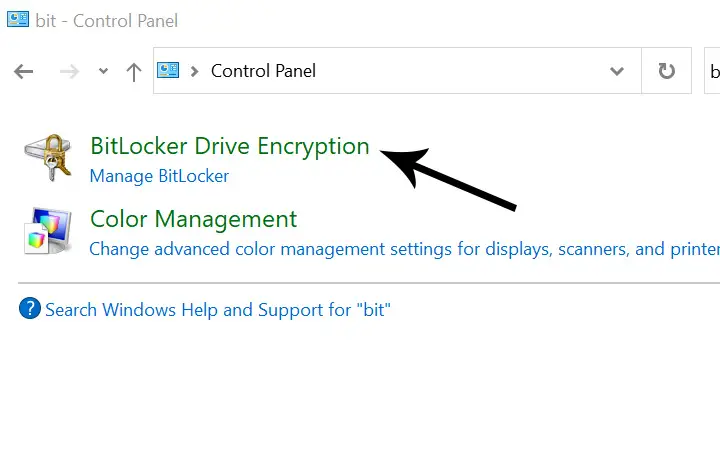 Step 3: Now, you will find your drive options in which you can put the BitLocker. To enable the BitLocker, click on the 'Turn on BitLocker' option.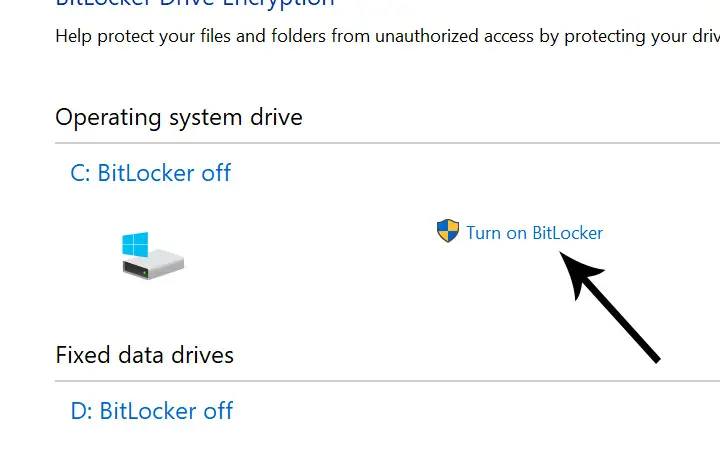 Step 4: After that, tick on the use of a password option and then enter the password you will use to unlock your BitLocker.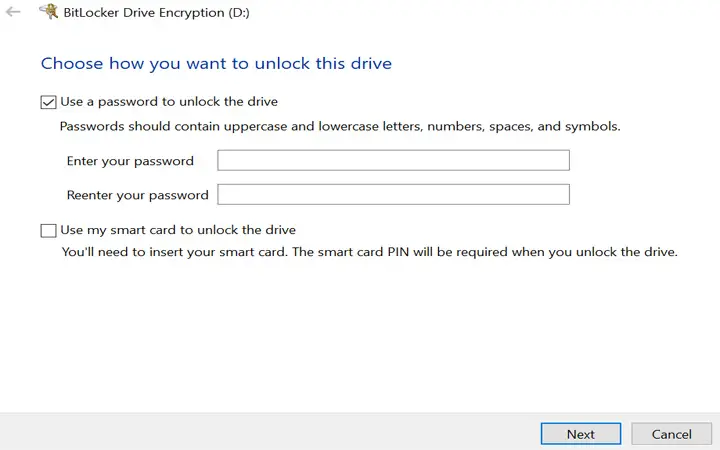 Step 5: After selecting your password, now click on the Next button.
Step 6: Now, this is the important part. After clicking on the Next button, you will be provided with various options to keep a backup of your password. You can choose any of the means, but the best is to go with the Microsoft account.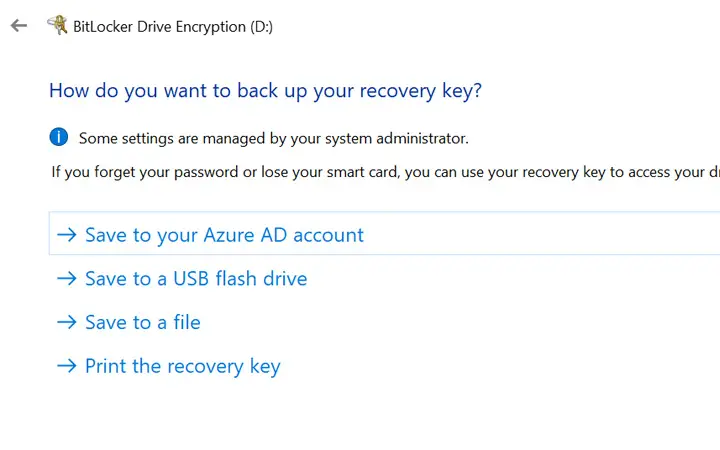 Step 7: Then press the next button and at the final step, click on the 'Start encrypting' button. Wait for few seconds to complete the process.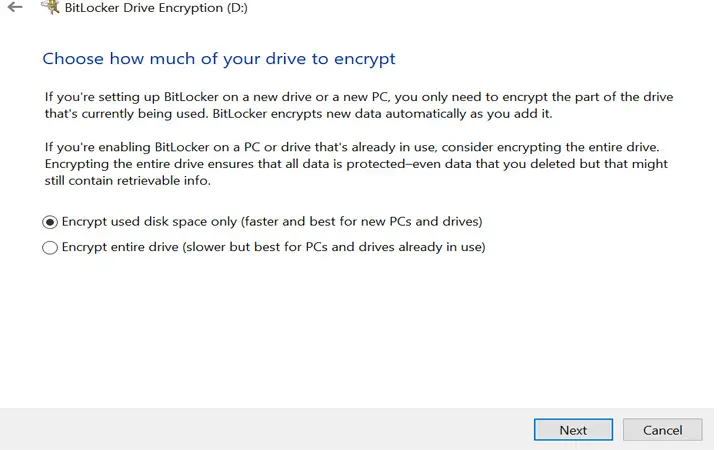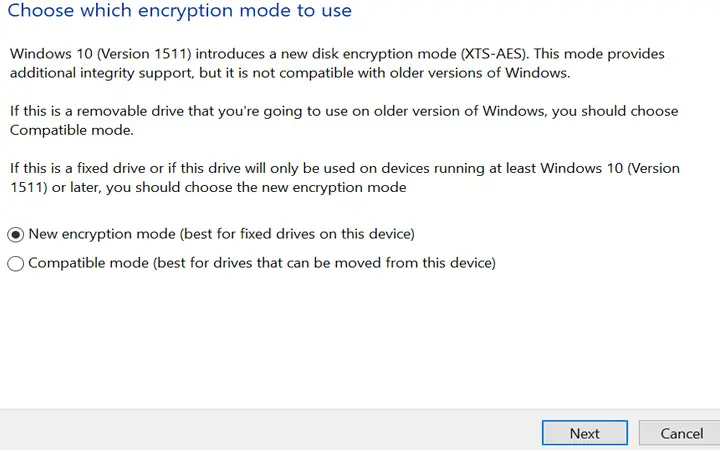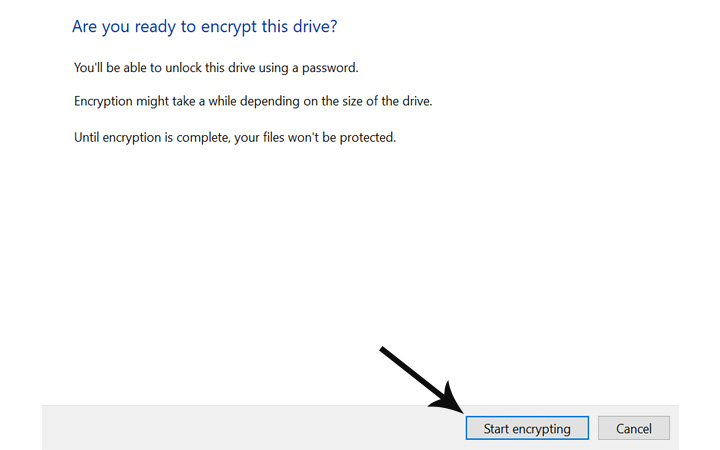 How To Disable BitLocker?
If you don't want to use BitLocker, then you can disable it also. To disable the BitLocker from your system, follow the following steps.
Step 1: Go to your Windows search box and then type 'Control Panel.'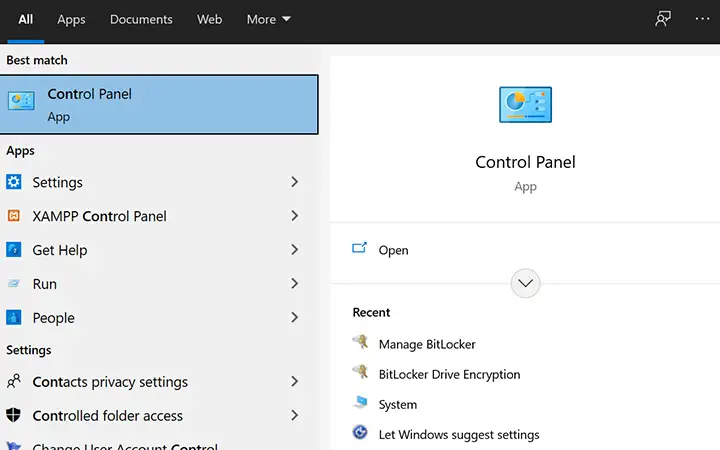 Step 2: Then, from the menu, select and open the control panel.
Step 3: Again, in the control panel's search box, type 'BitLocker Drive Encryption.'
Step 4: Under the 'BitLocker Drive Encryption' option, you can see the 'Manage BitLocker' option. Click on that option.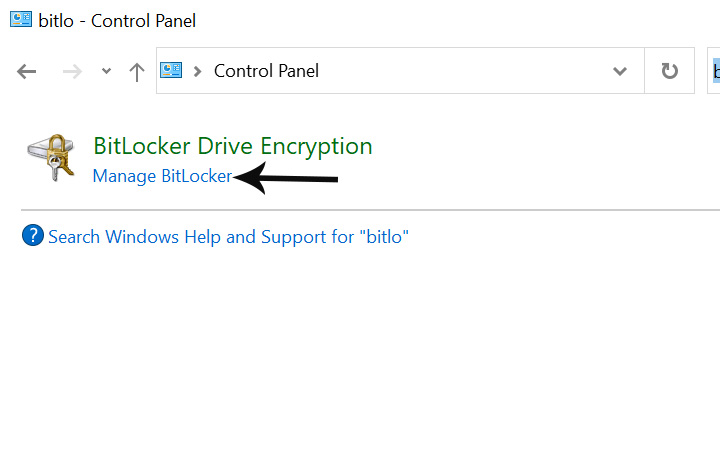 Step 5: Tap, Turn off BitLocker and check your preference in the BitLocker Drive Encryption interface. Your drive will no longer be protected by the BitLocker keys.
How To Open BitLocker Using Recovery Key?
A recovery key is a 48-digit unique number that unlocks your encrypted device if you have forgotten your password. To use the recovery key, follow the following given steps.
Step 1: Press right-click on the drive that you have encrypted.
Step 2: Select 'Unlock Drive' from the option.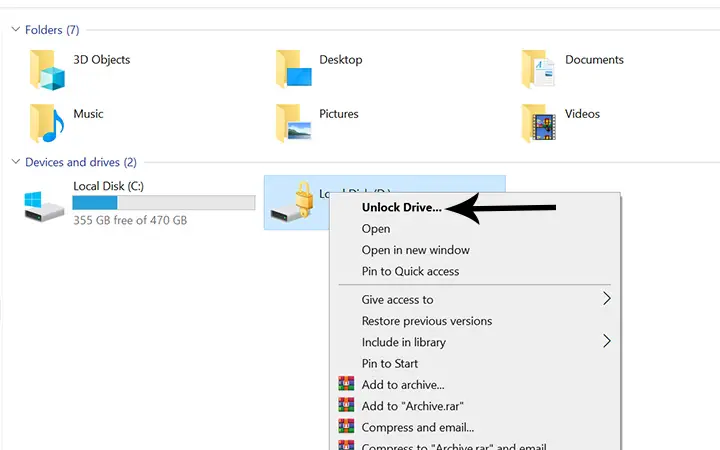 Step 3: Then, BitLocker will ask you for a password. Just below the password field, click on the 'More Options' option.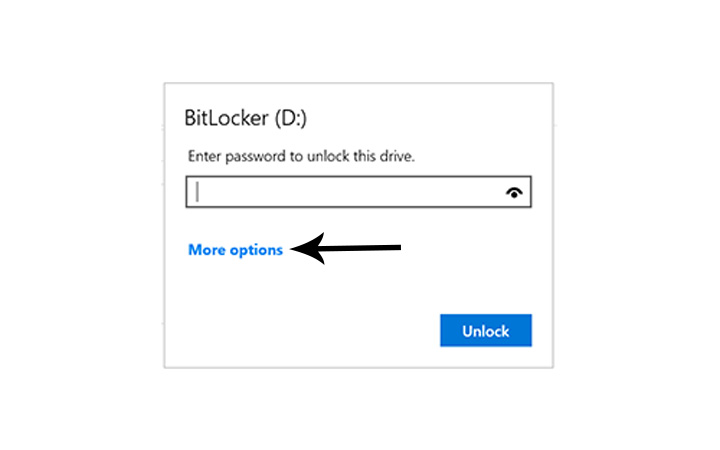 Step 4: Check the box next to 'Automatically unlock on this PC' and then press 'Enter recovery key.'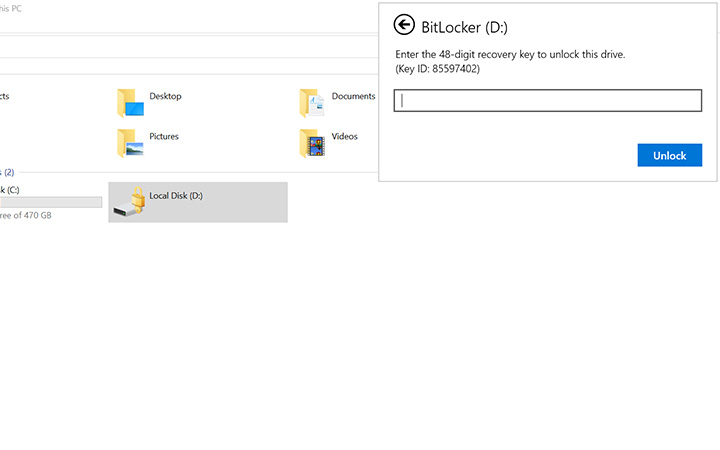 Step 5: Now enter the recovery key and then click on the unlock button.
Why Is BitLocker Important?
When we step forward into a modern world, where we're generating more personal data on our machines every day than ever before, data encryption is becoming more necessary to protect our data from prying eyes.
BitLocker's most popular use is to secure data on laptops and PC. Since you're probably an IT expert, you also know that booting up from a second drive enables anyone to access data on an unencrypted disk without needing any codes. As a result, the only way to secure data on a compromised laptop is to use hard disk encryption.
Once an intruder has physical access to one of your company's system disks, they can target your entire network in several ways. One method for breaking cached passwords is to use brute force attacks; however, if the disk is protected, then stealing the data decreases.
Summing Up
BitLocker is a brilliant way to keep your data secure. You should be assured that whatever is on your computer will remain out of control if it falls into the wrong hands. So, why go for any third-party data encryption tool when you have an easy-to-use built-in encryption method.
From this article, I hope you have understood how and why to enable BitLocker to protect your drive from various threats. If you have any suggestions for us, then let us know in the comment section. We will be delighted to answer all your queries.