Netflix is one of "the" go-to sources for video consumption these days. In the past few years, Netflix has really upped its game and has brought drastic changes to the system itself and also been add some game-winning shows and dramas under its sleeve. The first time I signed up for Netflix, I was wondering how do I cancel my Netflix account and will I be charged if I cancel before the trial expires?
With over 148 million active streaming accounts towards the end of 2018, how does Netflix keeps on growing?
Well, one of the biggest reason is that Netflix offers a free 30 days membership when you enter your credit card details and most of just stayed. There are a number of shows and movies on Netflix that can get you absolutely hooked, I mean they are worth the $11 dollars a month after that, but what if you did not want to pay?
The good news is that you can cancel your Netflix membership account before the cycle and you will not be charged a single cent.
1. How Do I Cancel My Netflix Account?
Canceling your Netflix account is as easier as creating one.
Canceling Your Netflix account straight away after creating will still allow your free access for that whole month. That means, regardless of the day you cancel or delete your Netflix account, you can still access Netflix and watch your favorite show. All you gotta make sure is that you cancel the account before your charging cycle.
We recommend canceling your account straight away if you do not plan to be a premium Netflix member.
First go to Netflix.com and login with your login details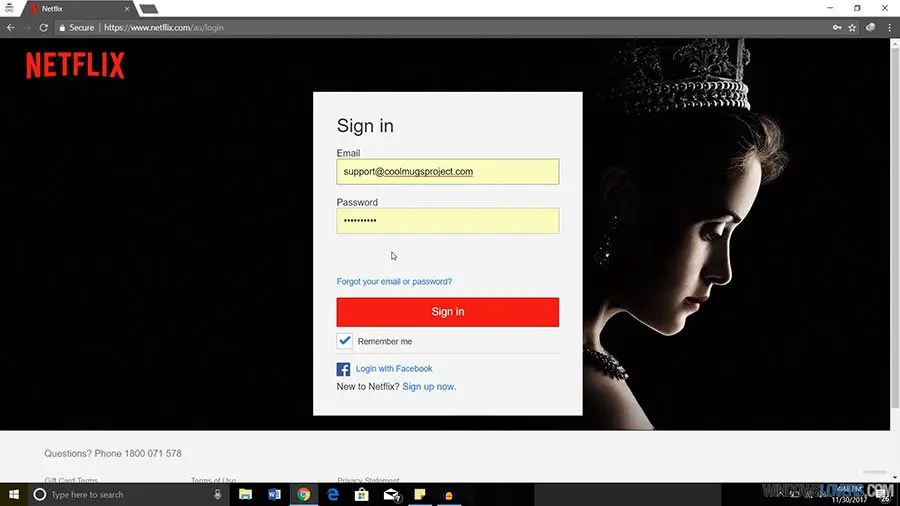 2. Once on homepage, go to account from the drop down settings next to your account's logo on the top right corner of the screen.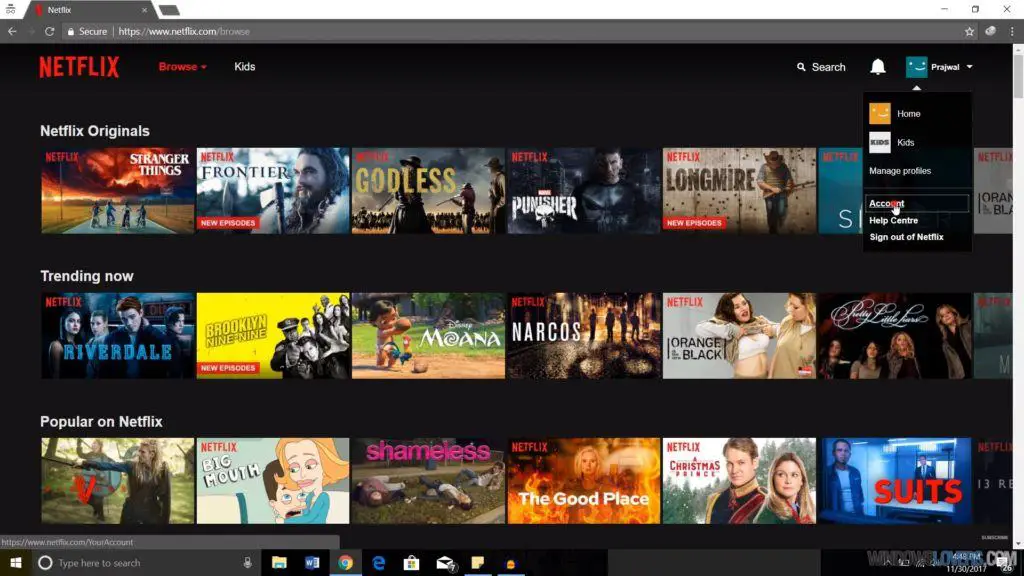 3. On the top left of the next screen. you should see a button "Cancel Membership". Click on the button.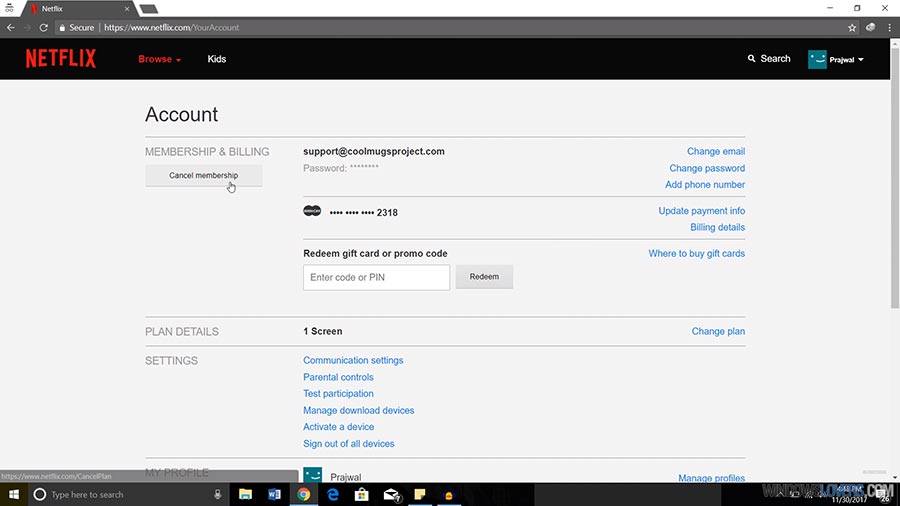 4. This will finally take you to the confirmation page for your Netflix account deletion. It also reminds you when your payment cycle finishes and if you have a trial membership, it informs you that the cancellation will only be effective after your 30 days has been completed.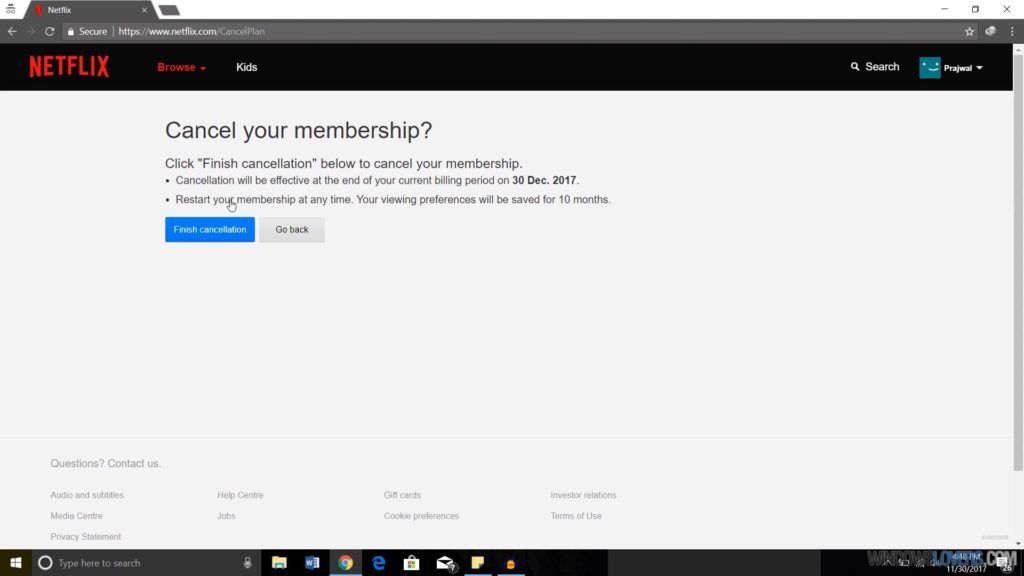 That's it, folks, that's how you can delete/cancel your Netflix account before the payment cycle and still use it.
2. Netflix How To Cancel Account: FAQ
Let me answer some of the common questions you might have when you go to cancel your netflix account.
If you have any other questions feel free to drop them in the comments section below and I'll definitely try to answer them.
2.1 Can I cancel my account from the Netflix mobile app ?
Technically yes, but it will take you to the web version of netflix.com regardless. So I suggest you use your mobile browser and go to netflix.com > Sign in > Deactivate your Netflix account.
2.2 Can I still watch Netflix shows after cancelling my account?
Yes, you can but only until the end of the month or as long as your current subscription lasts. For eg, you have a subscription that will end 20th of this month, if you cancel your Netflix subscription before the 20th, you can still watch all of your Netflix show until the 20th of that month.
This protects you from getting charged just in case you forget to cancel your subscription before the next subscription cycle.
2.3 Can I signup for Netflix Trial Again?
No, unless it's a different user you cannot use the same details to sign up for Netflix's trial subscription again. You can read more about it here.