Showbox is a online media streaming service that provides its users with the access of lots of TV shows and most recent movies free of cost. All you need to do is download the app and start watching your favorite TV show and recently released movies everything at no cost.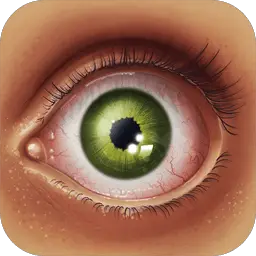 Showbox app is currently only available for android devices. So, if you are a apple user or other operating system users you might have hard luck to get it installed on your Device. Though later in the article we'll guide you to download showbox app on your Mac OS and install it. But if you have a iOS powered device, you have no option than to use other alternatives that are available for your phone.Truly speaking, I was really impressed with Showbox, this app lives up to the expectations that one seeks from a free app. Showbox app provides premium streaming services at free of cost. I searched for some TV shows and they had all the seasons, including all the episodes for that.
Some of the best features of Showbox App :
First is that its free.
Most of the recent movies and TV shows
One does not have to sign in or create a account to use their service.
You can choose the quality depending on your internet connection speed.
All the videos/movies have good quality audio and video
All the content are in full length and free
Read: Use Garageband In Windows PC
So, enough brag about the app itself and lets get into installing the app on your phone and PC.
Note: This app can only be installed on a android powered phone / tablet.
There is a work around to download showbox for PC
 Showbox Apk Download And Installation 
To install Showbox on your android powered device be it a tablet or a phone, all you need to do is open the following download link to download showbox apk and install  it.
If you are using a PC to download the apk, just transfer that file to your device and install it.
We recommend that you download it from the device that you'll use the service on.
Showbox APK Download. Click Me!!
Showbox App Download And Installation On PC
Before you can get on with the actual tutorial you'll need to download the following applications and files.
The Showbox Apk file
.Net Framework(Not compulsory, only if you get an error)
First you'll have to install the bluestacks application. Its really easy and simple to install. If you face any kind of problems, just install the net framework. It solves the issues most of the times.
After that go to the folder where you downloaded the apk file for showbox.

Right click the file and open it with bluestacks.
After that, wait for few seconds and let the app to be installed into bluestacks.

Now, open bluestacks and you should be able to see showbox app under "my apps" section on the dashboard.
Installing Showbox on Apple Mac OS
The process of downloading and installing the app on Apple Mac os is the same, except you will not need the .net framework.
First install the bluestacks
Install the apk file by right clicking on it and opening it with bluestacks.
Wait for a few seconds and allow the app to get installed.
After that, open bluestacks and you should find "Showbox" on the dashboard or under my apps section.
What about iPad, iPhone Users??
For all other users who are not yet supported, keep your fingers crossed and look at the following alternatives and find the right application for yourself.
So, this was a guide to download sandbox on PC, Android phone or Mac os. If you need any help with this tutorial feel free to contact us at any time.
Hope This Helps!!