Currently, Microsoft Team is one of the leading chat-based teamwork platforms. There are lots of unique features behind the success of the MS Teams. In 2021 Microsoft has invited us all in style, with a range of new updates planned to give you more knowledge of working and collaborating. Yes, there are some issues every now and then where Teams does not detect your camera, but hey let's look at the bright side.
In this article, we will be discussing all the new updates in Microsoft Teams. Few questions need to be answered. Are the latest updates in Microsoft Teams necessary? Is this update safe? Will it provide more security or not?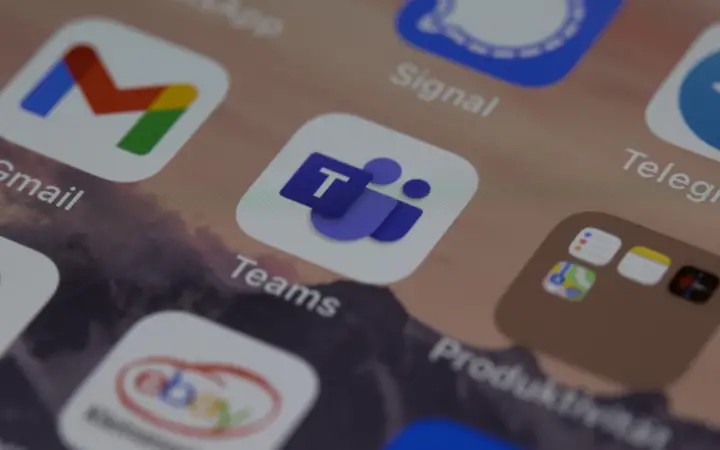 Microsoft reveals that new features, including Interactive Breakout Rooms, Moodle integration, End of meeting Notification, Presenter View and Meeting Recap, Permissions, and many more, are now available to the Teams. So, let's discuss these features in detail.
Latest Features of Microsoft Teams
Virtual Breakout Rooms
To encourage conversations and brainstorming sessions, breakout rooms allow meeting organizers to split the meeting into smaller groups. Depending on how the squad or your class interacts, it offers more versatility.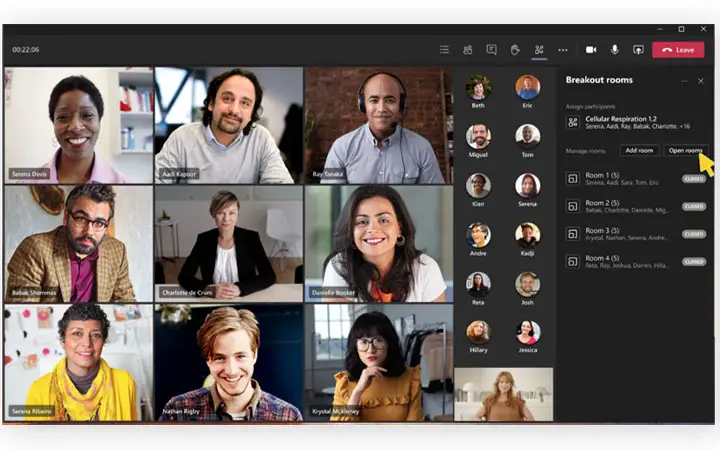 The organizer can jump between breakout rooms quickly while still distributing updates at once to all breakout rooms. Also, the organizer can bring everyone to the single main meeting as well. In the main meeting, any files from the breakout rooms can be exchanged and made available in the meeting chat.
Microsoft Team Meeting
To enhance the meeting experiences in Microsoft Teams they have introduces some new features. Now Team will be supporting many languages to make users from all around the world comfortable. Now there is a real-time language translation feature in this app.
Japanese, Italian, French, Korean, Canadian, Spanish, Swedish, Chinese, Mexican, and several other languages can be translated. There are up to 50 available languages for translation.
Events can accommodate up to 20,000 guests, and corporations can run up to 50 events on one tenant concurrently. There's even a maximum of up to 16 hours of event length per transmission. Through the use of the live events service, events for up to 100,000 attendants are available.
Learn more about how to use this feature…
End of meeting Notification
New end-of-meeting alerts are now available from Microsoft Teams that alert you when your planned meeting time is five minutes away. This message appears and disappears for 10 seconds, helping you keep on track and finish up quickly without immediately triggering the meeting to stop. For all planned private and channel meetings, notice is triggered and does not allow the meeting to stop immediately. This is a necessary update, and Microsoft has integrated this update effectively.
Use Moodle With Teams
Microsoft Teams is now integrated with Moodle, a common open-source Learning Management System (LMS). This collaboration allows educators and teachers to work on Moodle classes, ask questions about grades and activities, and keep informed directly within teams with alerts.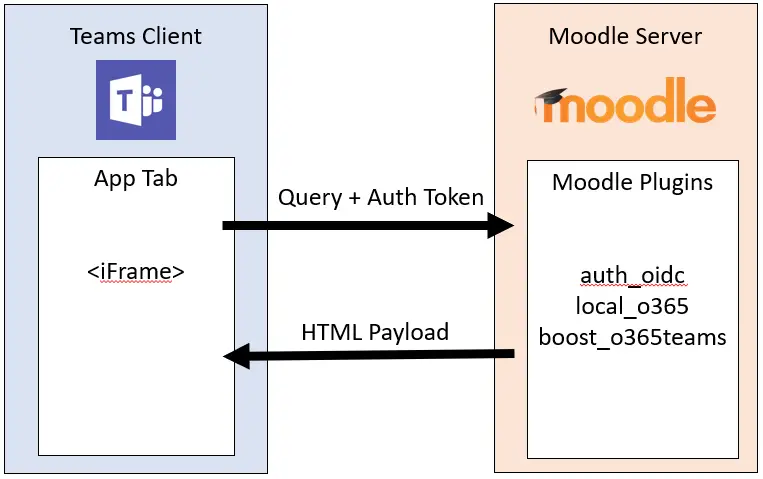 Team meeting Pre-join Dashboard
In the Microsoft Team's previous version, when you join the meeting, there weren't many configurations that you would do before attending any meeting.  But now, the pre-join experience for team meetings has expanded.
The new updated feature provides easier recognition of audio, video, and system settings before joining a conference. You had to go to settings previously to change meeting equipment, but now these can be conveniently changed in the pre-join experience before the meeting.
Microsoft Team Calling Experience
Microsoft has added multiple numbers dialing with a split button in the chat dashboard for video and audio. This will show different number choices for a single touch, making it simpler to start a call.
Microsoft Team has also provided a live caption for the one-to-one call. If you are in a noisy environment or getting difficulties catching up with the call, then you can turn on the live caption.
If required, administrators will disable this feature, and users have the power to switch it off. It is advised to talk clearly through the microphone with the most detailed captions possible and avoid getting many people talking simultaneously.
New Device Integrations
This year we will see various devices integrated with Microsoft Team. Following are the new capabilities of the Microsoft Team:
Cortana Voice Assistance: With this new feature now the Team users can use the Cortana voice assistant to join or end any meeting. Using natural language, individuals should clearly say "Cortana, join/end my meeting" for a smooth hands-free experience.
Control Spotlight: People in the meeting room will now control the Teams meeting Spotlight feature. Once allowed, the person identified as the spotlight would be the primary video presented to all team meeting members.
Share HDMI audio: Users connecting to a Teams Room via HDMI can now share their PC audio in the Teams conference as a widely requested feature. This is a new feature as compared to sharing your system audio in a Teams meeting.
Proximity Join: Using the BLE beacon transmitted by phone, conference phones equipped with MS Teams will promote proximity-based meeting membership.
Microsoft Team Education Policy
The new Reform Wizard for Education will be available in the next few days. Administrators can effectively and efficiently apply global policy settings to students using this wizard. They can also apply a personalized policy package to the community of educators and employees specific to their needs.
When a class Notebook page is circulated, students and teachers will also get a new update. It will allow any instructor using delivery in the OneNote client to guarantee that all students are updated following the distribution of a page in Teams.
Microsoft Team Security and Management
A new lobby environment is arriving at the meeting of teams. The option "People I invite" allows specific individuals to bypass the lobby when they are added through a request to a meeting. Once allowed, only the attendees invited by the organizer to the meeting can participate directly in the meeting. Everyone else is being called to the lobby.
A new Microsoft Teams "customer key" support feature is also now available. Customer Key is an added security layer that is now available in Trade Online, OneDrive, and SharePoint Online.
Companies will also have the option to exclude team sign-in for managed Mac and Windows computers. This prevents workers from logging in to another tenancy using the other tenant's credentials from the computer they use for work.