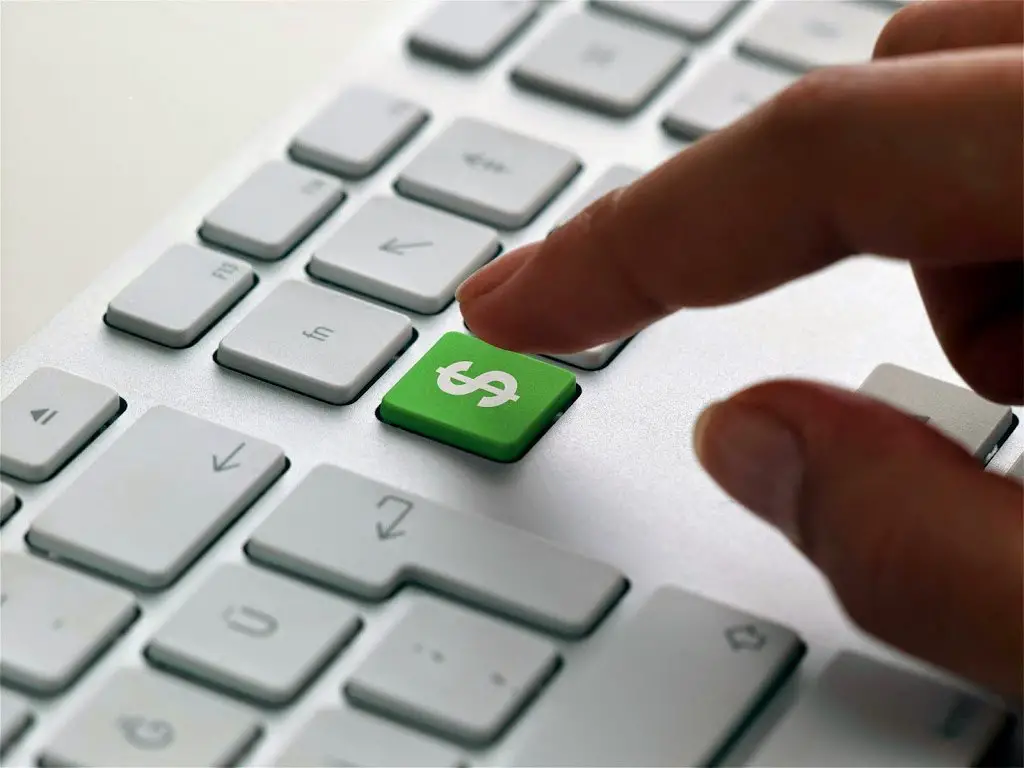 Are you fed up of searching on Google, "How to make money from home online" and all you get is crap and Spam sites that promises to make you a millionaire over night with a little investment into the system. Though there are some genuine systems that payout and require a small joining fee. But trust me there are very less genuine paying online money making sites. 
Making money online is an art and if you expect to get rich in quick sessions, then you should better find a day job or other high paying jobs rather than busting your butt to earn $$$ online.
Read:
Download Viber For PC / Mac 
So, in today's post we'll be discussing about making money from home without investment or non compulsory investment. These methods might take time to generate income for you, but if you carry on the passion and devotion than you can make handsome income from home form the comfort of your chair.
There are lots of ways a person can make money online from home, today we'll see some of the best and re-known ways :
1. Blogging 
Most of us might have heard the term "Blogging" before. If not, it's not a problem. Blogging simply means writing about something that you like or love. Difference is that you write and store content online i.e a website and can generate income from that. Before getting into blogging, you should know the basics of blogging like how to setup a blog, how to write content and how to get visitors to your site.
And if you ask how do you make money from blogging, when you write good content on the blog and get many readers on your site, you can place ads on your blog and generate good amount of money or there are unlimited ways to monetize a blog. 
Its a time consuming way of making money and one should not expect to make their first dollar overnight. Just donot let down your effort to create high quality content and get more and more readers to your site and donot focus on only making money from your site. Instead focus to build up a great blog that readers will like to read and share as well. If you keep up the good work, money will come in automatically 
2. Youtube
YouTube is also one of the best platforms to make money online. You can easily create and upload videos to YouTube and generate money from the videos. It a bit similar to blogging, as in YouTube the content are the videos and the ads that will be displayed is limited to Google Adsense. 
All you need to do is create a YouTube channel and create and upload "unique" videos of your choice. Never upload copyright content and try to monetize them. After that you can sign up for adsense via Youtube and start showing ads on the video pages. You will earn a certain $ for every thousand views that all your videos receive.
3. Freelancing 
Are you good at something related to PC or internet? If yes, than you can make a handsome amount from home by freelancing. Freelancing means working for someone on a contract. Both the contractor and we meet online through a platform and we need to apply for the job he is looking to be completed. If he trusts that we can complete the job with efficiency, he will contact us and pay us after that job has been completed. Famous freelancing sites are: Freelancer.com And Odesk.com 
4. Doing Mini Jobs Online
Another famous online money making method is by doing mini jobs online and getting paid. By mini jobs I mean jobs like, liking a Facebook fan page, commenting on YouTube video, visiting a website, posting on forums etc. After the task you perform, your work will be checked by the employer and on satisfaction you will be paid the amount that was listed on the tasks page. 
Some of the famous websites that provide such jobs are : Microworkers.com, Minutejobs.com and Minijobs.com
5. Flipping Sites 
Flipping sites requires skills and of you do good, you can pack thousands of dollars in a single month or even a week. There are different websites to sell and buy websites. All you need to do is buy a website and sell it to somebody else by keeping some profit. Now, if the site is not so good you can do a little maintenance and a little upgrade and can get couple of hundred $ more and if you decide to do this seriously, you will get better every day. 
These are 5 best methods to make money from home online without investment or a little investment. I'll keep on updating the list if I find anything promising. 
What do you think of these methods of making money online from home? Do leave feedback in the comments below.