Learning the LinkedIn marketing strategies helps you to create a meaningful network and grow your business. It is one of the Internet's most influential social media sites today. Many brands use their different LinkedIn marketing tactics to push thousands of targeted visitors to their websites and services.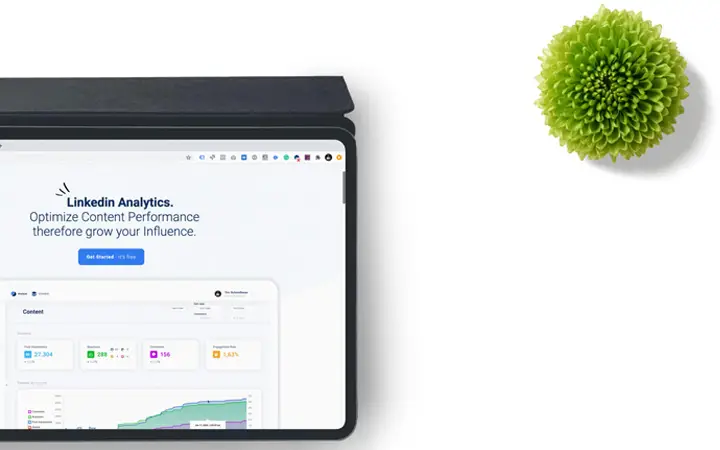 In this article, we will see why LinkedIn is regarded as a professional networking site. The marketing strategies and tips mentioned in this article help you to boost your business. We will learn how to build a LinkedIn profile and boost your business.
LinkedIn is used for companies by more than 30 million businesses. Not only that, it's the leading social network for hiring and recruiting top talent. It has over 630 million subscribers and is one of the best corporate marketing networks. For corporate marketing departments, it has developed into an asset to source eligible sales leads. Often, the website has become a franchise distribution hub.
What is LinkedIn Marketing?
To expand the networks, careers, and business, millions of professionals use LinkedIn every day. This tool for social media opens you and your organization to millions of links you can use to create relationships to boost your business.
Did you know that, on average, companies selling on LinkedIn produce more traffic than those interested in Facebook marketing alone? If LinkedIn is appropriately used, a powerful marketing platform will drive the organization to the next level.
But LinkedIn marketing is not as easy and straightforward as you think. As the LinkedIn audience is different, LinkedIn marketing needs a different strategy to get the results you expect. If you can create a business profile with some specific plan, you can only reach many connections. 
How to use LinkedIn Marketing Strategies?
To implement the LinkedIn marketing strategies for your business, the following are some of the points that might help you.
1. Make your Marketing Goals
Before starting anything, first, you need to set up your business goals and objectives. You ought to remind yourself why, exactly, are you doing this marketing strategy for LinkedIn? What do you intend to accomplish from it?
Brand awareness, job application infills, website visits, engagement, and lead generation are typical LinkedIn marketing objectives. You can put the right strategy and targets in place and ensure you stay on track once you know your strategic goals.
2. Create your Business LinkedIn Profile
It's just as important to have a company LinkedIn page to have a website for your business. It would be one of the target audience's most likely sites to visit on LinkedIn. If you sell products or use LinkedIn to create brand awareness, you can visualize it as a virtual shop. The first thing you need to do in LinkedIn is to have a good profile that suits your business.
When LinkedIn users connect with your company, there remains a 50% chance that those users will purchase your services. Just 57 percent of businesses have their pages on the website, according to a Forbes survey, and the others only miss a free opportunity to produce talent, leads, and sales.
So, a good company page consists of the following key components:
The page should include their official logo and colors
You should integrate your website URL on the page
The page should have all the information that a user needs to know
Post all the services and products that your company will offer
Mention the proper location and contact information of your company
Do not miss to fill up every section offered by the LinkedIn
Use high-resolution images for the profile picture and cover picture
However, make sure that you regularly refresh your business website. You need to post important, insightful, interesting Content regularly if you want to be considered a serious force on LinkedIn.
3. Promote your LinkedIn Company Page
Whenever you get the chance, you can take the opportunity to promote your website and page. This can be as basic as your website and other social media with a connected LinkedIn badge, enticing individuals to join you on LinkedIn.
Let each connection know that your LinkedIn page is up and running. Send an email with the news if you have employees about the page. Let them know how they can follow the website as a place to work and add it.
After creating a professional business LinkedIn page, you need to boost it to attract more visitors. You can ask your employees to invite their connections. In this way, you can get more active visitors to your page.
4. Update your Content Regularly
That depends on when the audience is busy when it comes to the right time to publish. If you want to engage your audience, then you should keep on posting something regularly. There isn't any particular time to publish, but many marketers believe that posting content between 8 a.m. to 2 p.m. is the best time.
You should keep updating your Content based on audience engagement. Use high-resolution images and exciting topics to drive the audience's attention towards your post. It will be even better if you can provide video content as well because more knowledge can be gained from video than normal text or images.
You can also use the LinkedIn tool like page analytics to view your top-performing posts, the most active members, and the best time to write. Based on this data given to you, you can also refine the page content.
5. Utilize the LinkedIn Groups
Not all resources depend on marketing apps from LinkedIn. Many LinkedIn groups may also be useful resources for marketing. LinkedIn Communities, much like Facebook Groups, offer an anonymous platform for your community.
You can improve your network with other organizations and experts in your sector by being an involved member in LinkedIn groups. To explore groups on the site, you can use the search feature on the top of your homepage. Depending on the industry or subject that concerns you, you may also build your party.
6. Utilize LinkedIn Advertising
Advertising on LinkedIn lets organizations of all scales meet their objectives. LinkedIn advertising will help, whether your aim is lead generation, brand recognition, or event registration. For B2B marketing communications professionals operating account-based marketing campaigns, LinkedIn ads are incredibly helpful.
Sponsored Content and text, sponsored InMail, Dynamic ad campaigns are some of the various types of LinkedIn ads. These methods will help your business to meet the marketing strategies in a fast and easy way.
The Takeaway
And there you've got it, a short but effective marketing guide to design a good LinkedIn marketing strategy. By interacting with the right tools, prospective customers, and expert bodies, LinkedIn holds tremendous potential to help the company expand.
If you have any suggestions or doubts regarding this article, then let us know in the comment section. We will answer all your queries as soon as possible.