Instagram has been constantly releasing a bunch of new features after Facebook took over the platform. From stories to stickers, a better messaging feature, and a whole lot more. One of the features that were initially lacking on the Instagram messages was the ability to reply to a specific message. With recent updates, users are able to reply to a message on Instagram.
In this step-by-step guide, I'll go over how to use this feature on your phone or while using a browser from a desktop/laptop.
The update is solely aimed towards merging the messaging features of Facebook with Instagram. Facebook's this decision promises to improve the poor messaging experience we currently have on Instagram.
READ: How to upload camera roll photos to Instagram story
How To Reply To A Message On Instagram
Please remember that the option to reply to a specific message is not available to all the users. So depending on your location, the option to reply to a message on Instagram might not be available in your region yet. You can read more about this update from Facebook here.
There are resources online that claim to have a workaround for this but I have not tested them personally so would not recommend them until I have done so.
Update your Instagram app messaging features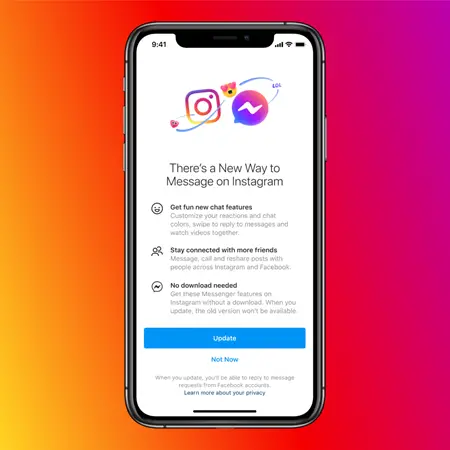 If you have not already, the application has to be updated to the latest messaging feature for you to enable this feature.
 You can either go to the App Store/Play Store to update the app or go to Instagram's settings and tap on "Update messaging".  Finally, update the app.
If there is no update but you still cannot reply to a specific message, go to your Instagram's homepage and check if you have a dedicated button accessing Instagram reels. If you don't see that either but your friends or other users from your country have it, do the following.
Close the app from the background. Restart your phone, wait for few minutes and then open Instagram. I do this every time I uninstall the app, for some reason I have to restart to make sure the app shows these features.
How To Reply To A Specific Message On Instagram -iPhone/Android
Once the update is complete, open Instagram and get into your inbox.
Open the person's message that you are trying to reply to and find the message.
Tap and hold until you see the reaction emoticons pop up. On the bottom left corner of the page, you will see a "Reply" option.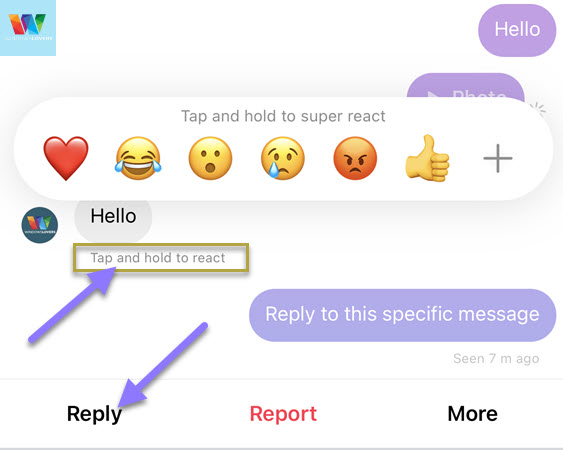 Tap on "Reply", enter your response, and hit "Send".
Alternatively, you can tap on the message bubble, swipe right which will start the response to the message. Enter your response and tap "Send".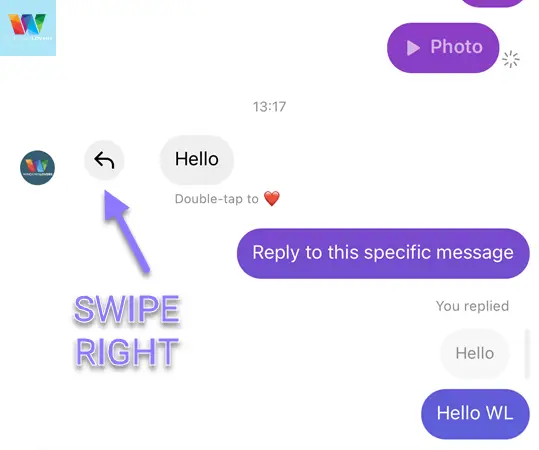 If you are using Instagram from a desktop PC browser, you can still reply to a specific message.
How To Reply To A Message Specifically From Desktop
Go to Instagram.com on your desktop and log in to your Instagram account if you are already not logged in.
Once logged in, click on the message icon on the top-right corner of the screen.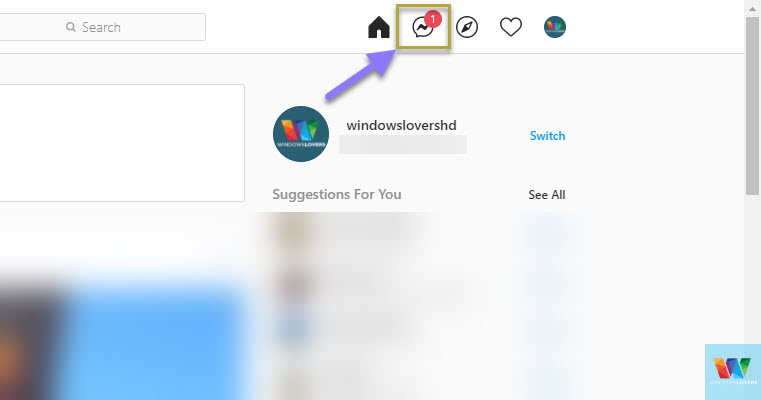 From the left-hand side, select the account that you would like to respond to.
Use your mouse cursor and hover over the message that you want to send a reply to. You will see a reply arrow, click on it.
This starts the thread underneath. Enter your message response and click "Send".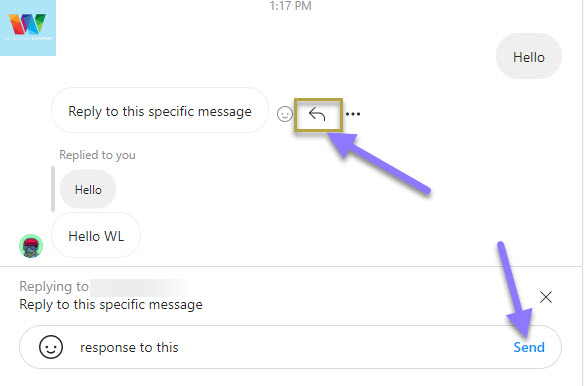 That is how to reply to a message on Instagram be it from the mobile app or the desktop version. I am still researching how users from regions that don't have this feature available yet to try it out.
If you have any more suggestions or queries regarding this guide, please let me know in the comments section below.