Google has tried to incorporate Google+ into YouTube and it used to be a mix of both. I used to find it confusing at times that to change certain things about my channel, I had to log into the Google+ brand page for my YouTube channel. Finally, user can change their YouTube username without affecting any other Google services such as Gmail, Play Store etc.
That is not the case anymore with Google finally retiring Google plus and it's quite easy to change or customize your YouTube channel. Let's see how to change your youtube channel name and the limitations if there are any.
READ: How To Properly Set Parental Control On YouTube
How To Change YouTube Channel Name From Desktop
At the time of me writing this guide, you can change your YouTube channel name only as this was not the case in the past. What I mean by that is that in the past your Google account's name would be the channel's name that the account is connected to.
But moving forward, you can have a different name on your Google account and a completely different YouTube username.
On any desktop browser, go to YouTube.com and login with your channel if you have not already.
Now, go to studio.youtube.com, this should be the channel that you are trying to change the name for. You can easily switch the channels by clicking on the profile icon on the top-right corner of the screen if required.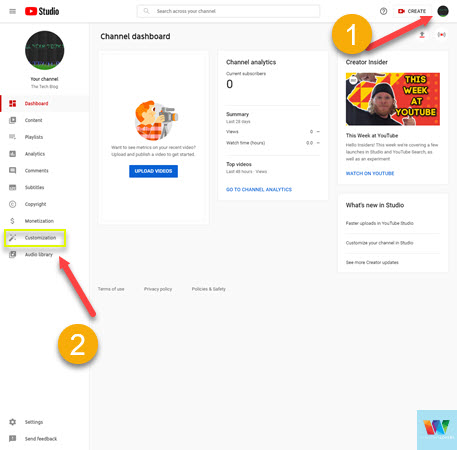 If you look at the options on the left-hand side you should find a "Customization" option, click on it.
Open the "Basic info" tab.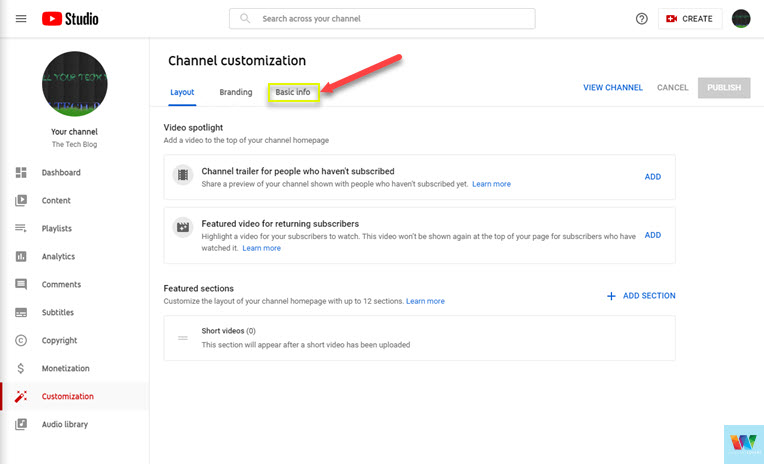 Under "Channel name and description", you will see your current YouTube channel's username. Click on the pencil icon to change your YouTube username.
Enter the new name you would like to use for your YouTube channel and click on the "Publish" button on the top-right corner of the screen. Give it a few seconds and your YouTube channel username will be changed.
Note: It might take few hours to days for this YouTube username change to be reflected all over YouTube. So, there is no need to panic if you don't see your old channel name on some of the video pages or recommendations.
READ: Enabling Picture In Picture Mode For YouTube Videos in iOS 14
How Do I Change My Youtube Name From A Phone
Changing your YouTube username from the YouTube mobile app is actually easier than on the desktop. To change YouTube channel name from a phone, please follow the step-by-step guide with images below.
Open the YouTube app and tap on your profile icon on the top-right corner of the screen and tap on "Your channel". If you have multiple YouTube channels on the same Google account, make sure you change the current channel to the one that you are trying to change the username for.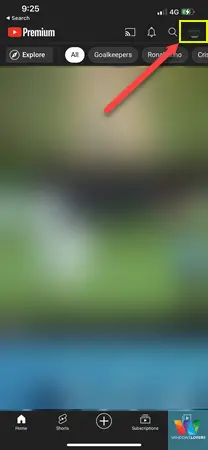 You should now be taken to your channel's page, tap on the "EDIT CHANNEL" button next to "MANAGE VIDEOS".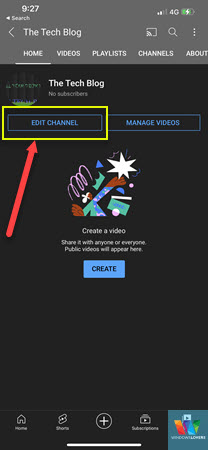 Tap on the tiny pencil on the right-hand side of the screen which opens up the username editor for the channel.
Enter your desired new YouTube username and tap on the checkmark on the top-right corner of the screen.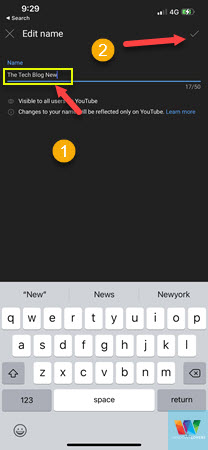 That's how to change your YouTube username from the YouTube mobile app.
If you have any queries or issues related to this guide, please refer to the FAQ section and if you have any issues outside of the ones listed below, please leave them in the comments section below.
FAQ – Chane YouTube Name Without Changing Google Account Name
Can I change my YouTube name without changing Google Account Name?
Yes, that is possible and that's exactly what I've mentioned in the steps earlier. I believe this change came along as Google is moving away from using Google + as its base platform for Youtube and other apps.
My YouTube Channel Does Not Appear When Searching With My New Username
This is common as it takes days or sometimes weeks for YouTube to completely update their records with your new YouTube account name or username. I have changed my YouTube username in the past and I have seen my old username in some video pages or recommendations for weeks. So, I would say just have patience and let YouTube update your new username throughout their website.