With Internet's increase in reach and accessibility everyday, the threat of loosing ones social data and information is also at its peak. WiFi hotspots are now been powered with high end devices and internet being much affordable. So for the sake of one's privacy your should know how to change WiFi password of your personal router or access point. 
If you only familiar with the term WiFi and know it connects you to the internet, let us back you up a little about basics of how hotspots or access points are created.
Changing Your WiFi Security Key: 6 Easy Steps 
A router is device that acts as a bridge between your computer and the ISP (Internet Service Provider). A wireless router on other hand is not only capable of connecting your PC to your ISP but is able to share the internet via WiFi access points or hotspots. You configure the router using your PC to create a wireless access point and customize its name, wireless security key or password, its range and everything. After that you connect to the WiFi access point with your mobile devices, Laptops and use the internet shared via router.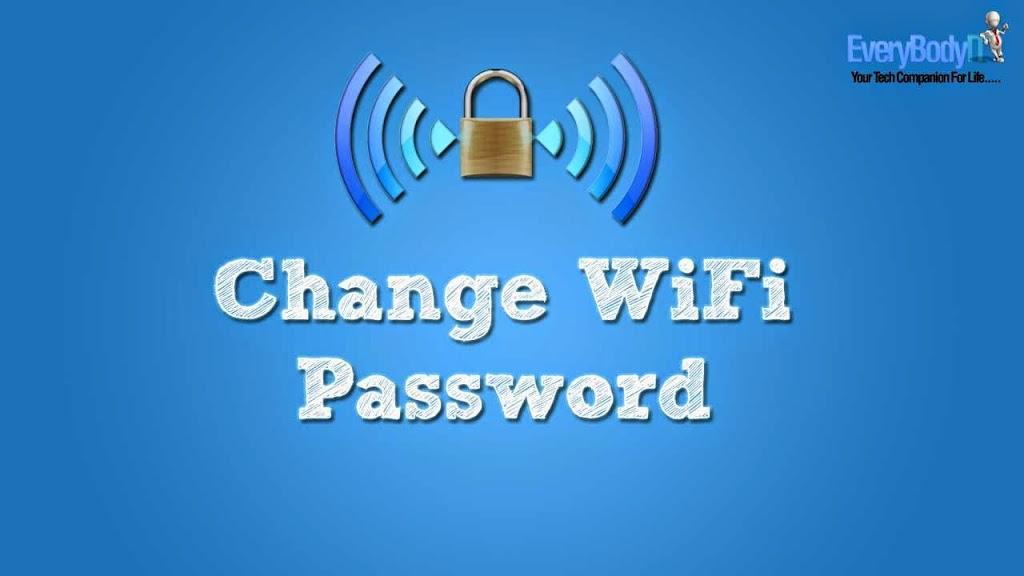 (Note : This is a guide for changing your WiFi password for a personal Adsl / DSL router's access point.) 
But before you actually learn to change your WiFi password, lets see some scenarios where you need not change wifi passwords.
If you've forgot your previous security key, you can simply reset the router by pressing the button on the back of the router. If you donot find a button, search for it with your device's manual.

If your internet is running really slow, there can be various factors contributing to slow down your internet.

If you really feel un secured with a password that you use, you can adopt other means for your WiFi's accesspoint protection. Like disabling manual IP address (DHCP) , Enabling mac address Filtering, Hiding the SSID of your Access point etc.
So, these were some of the scenarios where you have bunch of other satisfying options than actually bothering to change your WiFi password time and again.
Step : 1
Having said that lets actually get into the tutorial and see how you can change your WiFi password. 
You should be acquainted with followings before you start :
Router And IP : You should know which router you have like TP-Link, D-Link, Tenda, Digicom, Netgear etc. And each router has its default IP address or a gateway address. You should find it in the devices manual, these things are a mush before you get any further.
Some router with their default IP Gateway Address :


Router Password : After you've known the respective IP Address for your router, you also should know the default log in credentials to get into your router's configuration page. Its a password that you need to enter after you enter the IP address on your browser. For the most routers it Username : admin & Password : admin !!
Step : 2 
Change Your WiFi Password 
Now that you have all the things required, you need to either connect the router to your PC, or if you have a laptop can connect to the WiFi access point.
Connect the router via LAN to your PC, or connect to its WiFi access point if you have the password.

Open up a browser and in the address bar hit the IP address for the router. Eg: 192.168.1.1 and press enter. You should see a login screen.

Enter your login credentials and press enter.

After logging in, you should see a wireless setting option, or if you cannot find that. On the very first tab available you should see "Quick start".

Press on that and a small window should pop up, with out altering any settings, go on pressing next until you reach the settings page for your wireless access point, change the password from the given fields and press next, finish and then restart the router.

Your WiFi password should be changed now.
So, this is how to change wifi password. If you want us to guide you through changing your wifi password for a specific router feel free to contact us we are more than ready to help.