Office 365 has established a strong presence in the industry as a communication and efficiency tool because of its outstanding features and functionality. Encountering errors while using any application or software is not a new thing. On a daily basis, you may undergo office 365 problems that can be solved if we approach them correctly.
Since its launch, Office 365 has encouraged companies to migrate to the cloud. Office 365, while offering a variety of subscription plans, reasonable prices, and a suite of apps that enable users to connect and collaborate, falls short in some areas. There are a few issues that many Office 365 customers encounter regularly.
By considering some of the common office 365 problems faced by the user, we have described the possible best solutions with their possible causes in this article.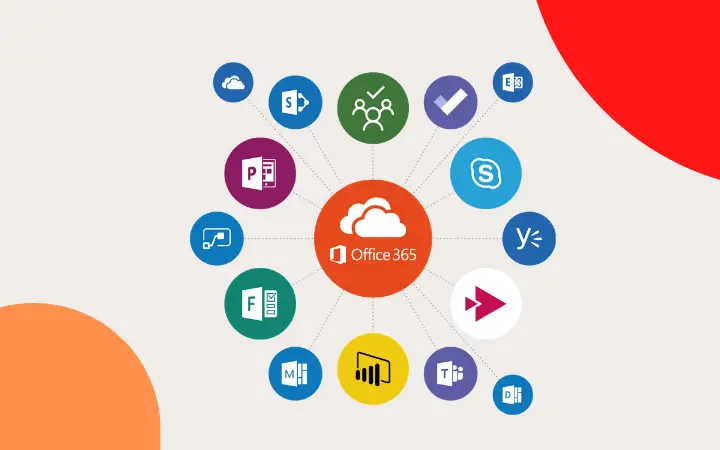 Common Office 365 Problems and Their Solutions
Office 365 Account Recovery
Accounts may be locked for a variety of purposes, including repeatedly entering incorrect login information. Nobody can sign in to an Office 365 account that has been closed. To gain access to the account, you must authenticate and check your credentials.
You can recover your account using your email address, but what if you forget your recovery email address. Even though you still cannot recover your account by trying different methods, the following are the methods you can use.
When trying to restore your account, use a device you've already used to sign in as Microsoft's computer IP addresses are recognized.
The submitted email address must be a functioning email address. Microsoft does not use this email for marketing purposes. This email is solely to inform you of the outcome of your recovery letter.
You can recover your account by answering the security question you have provided while setting up the Office account. If Microsoft confirms your answer, then you will be able to recover your account.
Office 365 Login Issue
Sometimes you may face Office 365 login issue because of too many login attempts. Let's look at a few of them and see what tips we can make for Office 365 troubleshooting. An incorrect ID or password often causes a login failure.
Behind the login issue, there might be various problems. While entering the password, the caps lock may be turned on, or your password may be case-sensitive. Sometimes when you copy and paste the password then also this error may occur.
To solve the Office 365 login issue following are some of the methods that you can apply.
If you have forgotten your login credentials, you can reset your password using personal or work email addresses.
To reset your work or school Office 365 account, click here.
To reset your personal Office 365 account, click here.
Office 365 Update Issue
Updating the Microsoft products is potentially the safest way to ensure a major issue work environment. Office 365 upgrades improve stability, ransomware detection, and bug fixes for your enterprise. So, fixing various error updates is essential, but sometimes updates are unavailable because of some errors in the system.
One of the major reasons behind not receiving the Office 365 update is device compatibility. So, make sure that your Windows is compatible with the new updates.
To update the Office 365, click on File option> Account>Update Option>Update Now. You can perform this in any Office 365 product.
Office 365 Synchronization Error
If OneDrive synchronization fails, make sure you have the most recent update of the OneDrive client installed on your device, that your internet connection is working, and that your files do not surpass OneDrive limits.
The synchronization error may occur because you do not have sufficient permission to move the files, or your OneDrive may not be functioning properly. You may also face this error because of the unstable internet connection.
Synchronizing the Office Mobile applications is the most often affected by Office 365 issues. When you want to finish working on a project you started on your laptop, and the file is still there. The cliched answer is to turn it off and on again. If this doesn't work, it means the same file you worked on another computer didn't make it to OneDrive. For that, you can check your internet connection and make sure that it is uploaded to the OneDrive.
Office 365 Activation Error
Users can encounter numerous activation and installation issues when setting up the Microsoft Office application. And as a result of this issue users are unable to use Office apps.
View the Office version that is currently running on your machine. Check the name of your subscription and the date it will expire. To verify and confirm the certificate, Office 365 programs installed on a device must connect to Microsoft servers over the internet at least once every 30 days. If you don't log in to Microsoft servers for more than 30 days in a row, your Office 365 software will be deactivated before you connect to Microsoft licensing servers and update your license.
And if your activation fails then change the subscription plan or reinstall the correct version of Microsoft Office. If the subscription is expired then buy another license and renew your subscription.
Final Thoughts
I hope these simple measures have assisted you in resolving your Office 365 problems. Keep in mind that although these are problems that can usually be handled on the spot, sometimes further assistance is also required. If your problem is not solved using the above methods then you can visit Microsoft support and recovery assistance.