Windows 8 and 8.1 are the most recent windows from Microsoft and for the best protection from viruses and infected files, you need to install a updated and best  antivirus on your windows PC. There are numerous antivirus software available nowadays that promise you to secure every bit of your PC but only some live up to the promise. We've listed 5 

best antivirus for windows 8

 and 8.1 that perform best against all the security threats.
Note: Windows 8 and 8.1 comes with Windows Defender preinstalled and there is no need of installing any antivirus like Microsoft Security Essentials. Moreover it does not allow you to install Microsoft Security Essentials  😉 .
These are 5 best antivirus for windows 8 and 8.1 PC that you can download for free or purchase.
 5 best antivirus for windows 8 and 8.1

1 . Kaspersky Antivirus / Internet Security For Windows 8 


Kaspersky is one of the most reputed antivirus system when it comes to virus disinfection. I personally used kaspersky when i was on PC, and it work like a charm. Other antivirus either delete the infected files or quarantine the files, but kaspersky removes only the infection and the file can be still be used or installed. One of the reasons that you can choose kaspersky over other antivirus software. You can use a trial version or purchase full version of the product, choice is yours .
2. Microsoft Security Essentials
MSE is the antivirus software developed by Microsoft and one can entrust the application more over other products as Microsoft puts every effort to serve their customers best. Since this application can be installed only on the genuinely activate windows, Microsoft frequently releases updates and keeps their users protected from any new kinds of potential threats for their windows 8 PC.
One of the oldest antivirus software, its paid version works pretty well and detects threats like any other paid antivirus application. You can easily download it for free and install on your PC, with a impressive detection rate of 94.3% you can breathe easy with this installed on your Windows 8 or 8.1 machine.
4. G Data Internet Security
Another fantastic paid antivirus system for your PC. It performs quite well and has less impact on PC performance. With a good malware detection of about 99.99 %, you can get it for 45$.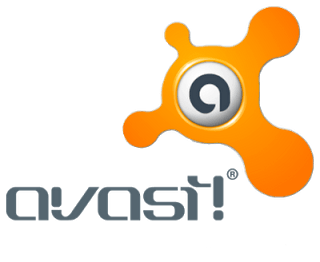 Another free antivirus software that works flawlessly on a windows 8 PC. Avast free antivirus has turned out to be one of the best antivirus for windows 8 or 8.1. It's 99.99 % malware detection rate and 67% removal and 78.6% malware blocking rate. You can download it for free and enjoy good protection against most of known as well as unknown malwares.
These are 5 

best antivirus for windows 8

 or 8.1 that you can either download for free or pay a little to enjoy their services.
Which antivirus software do you trust with the task of protecting and safe guarding your PC from known an unknown threats?. Comment below.