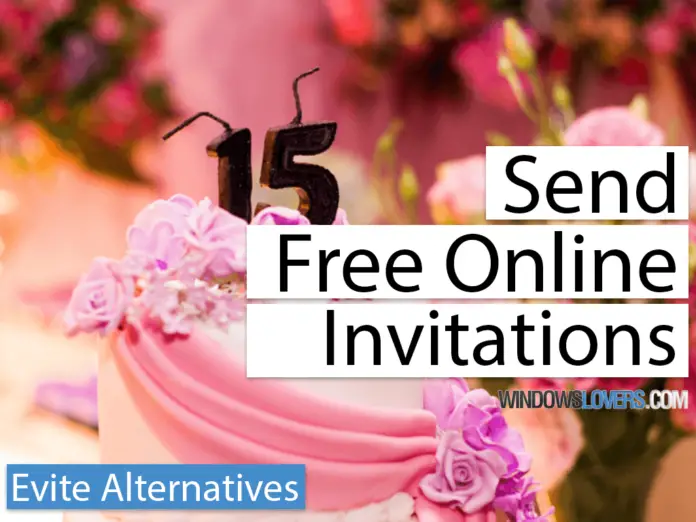 Some Evite Alternatives That No Longer Exist:
Circleup.com
Crusher
What Is Evite??
If you are not acquainted with what is Evite, it's an online service for sending and receiving invitations for different types of celebrations online. Evite's wide range of online invitations makes it's the most preferred place to get a neat and quick design to invite your closest friends for an upcoming event.
Though there have been debates about Evite not living up to the mark with the kind of hype, it has gained and was listed by Time magazine in their 5 worst websites, still many users use Evite to get their online invitations done from there. And for other fed up users from Evite, we've compiled the following list of 5 best Evite alternatives to send online invitations to your friends.
---
Get Listed Here / Sponsor This Article
---
Best Evite Alternatives To Send Free Online Invitations
One cannot settle for a subtle list of Evite alternatives as of their personal preferences, below mentioned websites and services sounded promising to us and help you design a professional invitation card.
Note: These websites/services have been randomly listed and their placement in the list does not prioritize one's popularity over other
Update: Other Evite Alternatives
Update 1: Greenvelope.com
Recently  I came across this another evite alternative "Greenvelope.com". Greenvelope is a seattle based company. They have a really easy to use interface and you will get started in no time. You will have to sign up for a free account before you can start designing your online invitations though. You do not have to worry about providing any credit card details though.

After you've entered you details, you will be taken into the interface. You will be able to select the template you want and further customize the template. The cool part is that you will also be assigned a personal event consultant. If you plan to use the free service, keep in mind that you will be able to send this invitation to only 10 of your contacts. To send it to more people, you will have to get the premium service.
---
1. Paperless Post
Paperless post is one of the best evite alternatives out there. Unlike other services to send free online invitations, paperless post takes it to whole another level. With Paperloss, you have either send just online invitations or you can also get it printed and sent to your guests.
Paperloss has over 4000 invitation design templates out of which, 1000 are free to use and send. If you want to further customize the templates, there is a small amount you need to pay.So, be it birthday invitations, wedding reception online invitations, free evite, birthday cards, party invitations,Christmas invitations, Baby shower Evites they've got you covered.
To send a free online invitation, all you need to do is head over to Paperloss Post's website, design a invitation template and send the invitations. Sending the invitations online or offline is your choice.
After You send the invitations, the guests will receive the invitations in their email box. On opening the email, they will see an animation of the envelop unfolding and will also be able to RSVP the event from there. One of the best Free Evite Alternatives Out There.
2. Smilebox
Smilebox as the name suggests is a box filled with smiles. There's so much you can do with Smilebox, you can create colleagues, add music to your invitaitons and lots more. Smilebox has hundreds of ready to use templates for its users. If you belong to the new generation and do not like to email to send out the invitations, with smilebox you can also send the invitations to your friends on Facebook.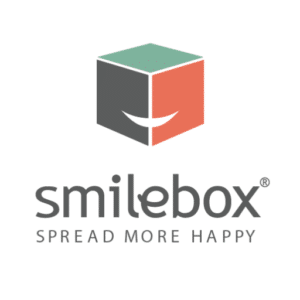 3. Celebrations.com
Celebrations might not have the best-looking layout but it has features that can satisfy every user it gets. A wide range of Online invitations to choose from, and can be customized according your color preferences or layout. You get to choose between premium and free invitations. If you are someone not willing to invest and need a pre-made invitation card, you can get one from their free invitations section. Be it, birthdays, anniversary or parties they have what it takes to impress your invites. Celebrations.com also provides greeting cards and announcement cards, so one of the best evite alternative for you will be celebrations.com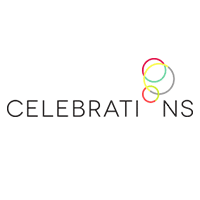 4. Punchbowl.com
Another fantastic free online invitations and greeting cards provider is punchbowl.com. A first-time user will be impressed with the websites layout, a well-managed interface to guide you with your needs. A party planner to help you throw a party that everyone will remember, a wide range of digital greeting cards to impress your loved ones and the online invitations of course. Punchbowl also helps you manage the essentials of the event you are managing, taking care of the catering, artists, entertainers, flowers and everything based on the place that you live. Isn't that great? Yes, if you are planning a party, you should check out what they must offer. Be it birthdays, holidays, or any other occasions, find the right greeting for them and now you can also send a lovely gift with your ecard. Check them out at punchbowl.com

5. Purpletrail.com
Purpletrail is all about getting the design that you dreamt of and get it to the ones you love at the right time.
purple-trial
Fully customizable cards to choose for almost any occasion like graduations, baby shower, parties, Christmas and professional deliver system might make it one of the best evite alternative.
I liked its plain and simple to use interface, with everything categorized to help you find the right card. You may send it to your friends online for free, print it and get it delivered via Fedex.
6. Facebook
Why Facebook? you might brainstorm like me initially. Facebook is the largest social networking sites online and I guess if not all, most of our friends are active on Facebook at least once a day. So, it is a lot easier to get in touch with them and invite them personally through group messages or creating a RSVP instead. Where this idea might not be quite fruitful is that you will not be flaunting, a fancy looking invitation card, isn't it? Well in that case, create a RSVP now and invite all your friends and in your leisure, create an online invitation and later post its link or just a screenshot of it's on the RSVP's wall. Isn't that plain, simple yet effective?
Do I Have To Take You There??? 😀
7. Anyvite.com
I like Anyvite's interface, a simple clean design with high class functionality. Easy to use tools, choose a desing > Enter Details > Invite Guests and Send IT. It's as simple as that. You can get Anyvite on your mobile phone and keep in track of your invitations. This evite alternative is way ahead of Evite and should be ahead in your preferences for choosing and sending an online invitation.

A Share on Any Social Network Won't Hurt! Will It? 😉
Do you like these Free Evite alternatives? which online invitations sending service do you use?
Let us know which service yo use to send free evites/online invitations for birthday invitations, wedding reception online invitations, free evite, birthday cards, party invitations,Christmas invitations, Baby shower Evites etc.
Do contribute to help all the users use best services around.