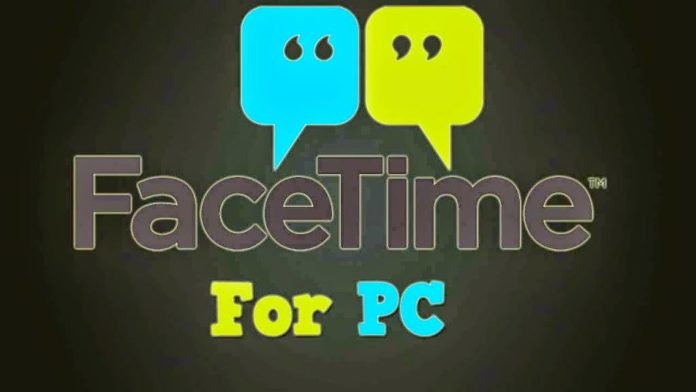 Facetime is a video chatting application from Apple, so it obvious that its only available to ios or mac users. This article is intended to help you get Facetime for PC. How to download facetime for PC, what are the application you'll need or even is it possible to download and install facetime on your PC, that sort of stuff.
Facetime is now available for free (used to cost 99 cents) and its available for all the apple devices. So that basically means that your app is synchronized on all the devices that you own and will receive the same Facetime call on all the devices at the same time. Unless you turn the feature off, from the preferences. Facetime supports High quality video chatting if you have a high quality (720p) capable camera on your device.
Update 27/02/2015
: Many of users have been downloading an app called"ipadian" and I also see lots of blogs out there promoting this application. But this does not work, not for me at least and I have been using the Facetime from the emulator and is the best way I believe to get 
Facetime for PC
.
READ: DOWNLOAD GARAGEBAND FOR PC
There are lots of articles that claim to demonstrate the ways that you can get Facetime for PC. Before you actually get started lets make some things clear.
There is no official Facetime app for PC.
You'll have to download application that are huge in size. (more than 4.5 -5GBs).
You need to have a PC /Laptop with good hardware configurations to run facetime on your PC smoothly.
Now, lets list down the softwares that you'll need to download and install before you can use facetime on your PC.
Getting Things Ready:
Vmware Workstation 7 or later.
Mac OS Vmware Image.
Vmware Unlocker For Mac OS.
A PC with sound configuration for smooth operation
Facetime For PC : Installing Apps
1.0 Downloading And Installing Vmware: 
You can easily find vmware installer from the official vmware's website. Just to make it easier here is the link that displays the version of vmware workstation that we will be using in this tutorial. Click Here.
After you have downloaded the application, installation process is pretty much simple. Just ping us if you come across any problem and we'll help you with your issue. Contact us!
2.0 Downloading Mac OS Vmware Image 
NOTE: WE DONOT SUPPORT PIRACY AND THE USE OF TORRENT. BUT THIS IS A FREELY AVAILABLE RESOURCE AND SHARED OVER TORRENT.
Download the torrent File from the link and open the file from a torrent client link utorrent or bittorrent . Link to the Google Drive With The Vmware Image
3.0 Unlocking Vmware to support Mac OS OS
Since you have downloaded and installed the required software and acquired to Vmware Image For Mac OS, you'll have to unlock you Vmware workstation.
What this basically does is, it allows you to install or use Mac os on the Vmware, which has solely being built to run and emulate windwos or linux/unix environment as a layered windows with in another windows Operating system.
To do that you'll have to download the following pack or if you downloaded the vmware image from the torrent I mentioned above, you will find all the necessary files inside the folder named something like"Vmware unlocker for mac os" or something close to that.
If not, here is the link for all the files you are gonna need to unlock your vmware player.
Download- Here!
You'll see two folders one with a "….7.x" and other one "……8.x" as its folder name. That's basically just the version of vmware workstation you are using. And if you have followed me all the way till here in this tutorial, you should be opening the 8.x folder and selecting "vmware workstation unlocker-windows".
sdadsadasd
Inside the folder you should see a app named "install". open the app and the following CMD screen should pop up, let it do its thing and it will  close itself.
DONOT FORGET TO RUN THE APPLICATION WITH ADMINISTRATOR PRIVILEGES. TO DO THAT RIGHT CLICK ON THE INSTALL.SH AND CLICK "RUN AS ADMINISTRATOR".

 AND ANOTHER THING , IF YOUR PC/ LAPTOP DOESN'T SUPPORT HARDWARE VIRTUALIZATION, THERE IS ANOTHER PATCH IN THE FOLDER THAT WILL FIX THAT.
Finally Getting Facetime For PC

4.0 Getting Everything Together
Finally, after all these tedious work, its time to install and run MAC OS on your PC and get Facetime For PC. Lets break it down to the following steps
Fire up Vmware Workstation and from the dashboard click on "Open A Virtual Machine".
After that you will be asked to locate the "vmdk" file for the virtual machine that you want to open. Its just the mac os file that is inside the folder that you downloaded as a Vmware image.
Then click on power on the virtual machine and you should be presented with a dialog box saying have you moved your virtual machine.  Just press "I Copied It". And you should be fine.
Now, you should a grey screen with apple logo and a little loading logo right below the apple logo in the middle of the screen.
After it loads everything, you should be able to select your region, your keyboard layout, enter you apple id(you might skip it) ,create your user account. and then finally select your time region. After everything is done, you should see the following screen.
After you've successfully logged in, you should be welcomed with Mac OS's desktop. And on the bottom you should see a little video camera icon and that's "FACETIME FOR PC" actually 😀 .
As soon as you open facetime on the virtual machine, you'll notice that the camera is not working. There is no need to panic and with a small work around, you will be able to use webcam camera.
Coming Up!!
Installing And Using Facetime For PC Without Using VMware…………………………..
Just move your mouse to the top of the screen untill you see the Vmware workstation's taskbar and then Click On VM > Removable Devices > "Your Laptop Webcam Name" > Connect.
And then you should see your Webcam running and you should be able to use in Facetime.
So thats how you can install and use Facetime For PC (Windows 7/8/10). If you've come across any issues just let us know in the comments below or send us a message on Facebook.
Hope this guide to installing and running Facetime For PC Helps !