Facebook Login Proxy are a way to unblock Facebook at places one's restricted from its use. Some of the exhibiting examples are schools, offices, campuses etc. Facebook Login proxy is considered to be one of the best ways to skip through all the restrictions and browse Facebook. There are bunch of Facebook proxy websites live nowadays and using a service completely relies on one's preferences and availability.
(Note: We do not encourage going against the restrictions for god cause, and should only use these tricks when its really urgent. Like getting a document, or a photo or a really important text.)
See Also : Best Evite Alternatives For Sending Online Invitations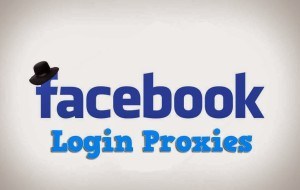 Most of the restrictions are only for the domain name i.e. Facebook.com. What i tend to say is, in most cases only the domain facebook.com is block from access and not the IP address so, before getting your hands dirty we have a quick fix in that case.
First of all, find a PC where Facebook is accessible. (Your home PC will be the best in this scenario)
Connect to internet and open up CMD.
Type in, Ping Facebook.com and hit Enter.
You should see a following screen, not down the IP address : 173.252.110.27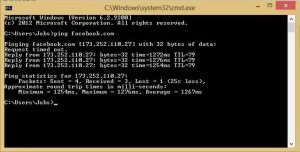 5. On a PC where Facebook is restricted, enter the address in the browser's address bar.
Viola!! You've unblocked Facebook without using any Facebook Login Proxy Address.
In the worst scenario of this does not work, using a proxy address will be the best solution.
Facebook Login Proxy To Unblock Facebook
Before getting further, there are certain things you should keep in mind
The proxies are freely available, so choose them wisely and only use a highly reputed service.
Your browsing speed might be significantly slower, the reason behind this is all the traffic on your connection is routed via the proxy and sent to your are reinterpretation.
Donot over use a service. Always try new proxies or services because excessive use of a service might get noticed and eventually blocked.
Facebook Login Proxy Webistes 
Proxymice
One of the best Facebook proxy available till date. With proxymice you can access Facebook regardless of you location or orientation. Whether you be in china, vietnam, or Pakistan Proxymice will always connect you with your social connections. A easy to use interface and a quick link the directs you to the Facebook's proxy login page.
Facebook Proxy
An easy yet safe website to gain access via a Facebook login proxy. Thefacebookproxy.com connects you to the main website bypassing the security checks and getting into your profile.
Hidemyass
You most probably already know about this service, hidemyass is well known for is seamless anonymous online behavior. A highly reputed and easy service to get past the restrictions at colleges or offices. Navigate to hidemyass.com  and enter www.facebook.com and press "Hide my Ass" and you're done.
So, these 3 Facebook proxy websites should help you get around the restrictions and surf anonymously and safely as well.
Have you ever used any Facebook Proxies to unlock Facebook Before? Share your experiences with us.