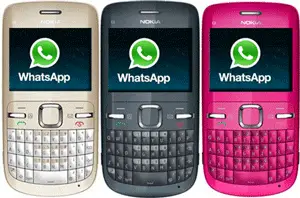 Whatsapp is one of the most widely used social messaging app these days with more than 40 million users using whatsapp. If you have a Nokia phone, you can easily

download install whatsapp on nokia phones

like you have a nokia c3 whatsapp application and similarly for most of the S40 devices as listed below.
You can also download whatsapp for Nokia X series and all the supported phones have been listed below so make sure your phone is fully supported and then look into downloading the app.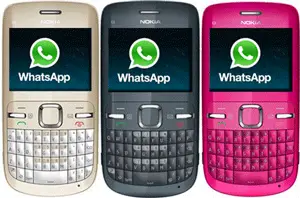 And unfortunately the following carriers in the countries are not supported by the whatsapp application:  Vodafone in Portugal  VIVO in Brazil
Whatsapp Nokia C3 Installation 
You can download whatsapp for following nNokiadevices :

Nokia C3-00 · Nokia C3-01 · Nokia X2-01 · Nokia X3-02 · Nokia X3-02.5 (Refresh) · Nokia X2-00

Nokia Asha: 201 · 205 Chat Edition · 206 · 208 · 210 · 300 · 301 · 302 · 303 · 305 · 306 · 308 · 309 · 310 · 311 · 515 · 500 · 501 · 502 · 503 · 230

To install whatsapp you can either visit their official site and download the whatsapp installation files or either click on the following download link and install the app.


Direct Link to Whatsapp.jar File

 
Sorry, the link is locked but it just takes few seconds to unlock it.
Install it Via official Whatsapp Website From your Phone

For installing it through whatsapp's official website, go through this LINK.

So, that's how to install Nokiac3 application and also for all the Nokia phones that support java application.( All the S40 devices).